We are taking pizza night to a whole new level and cooking them on the Blackstone griddle. These Blackstone pizza recipes are perfect for when you are entertaining, having family over to enjoy the game, or just want a simple but flavorful pizza to make for dinner.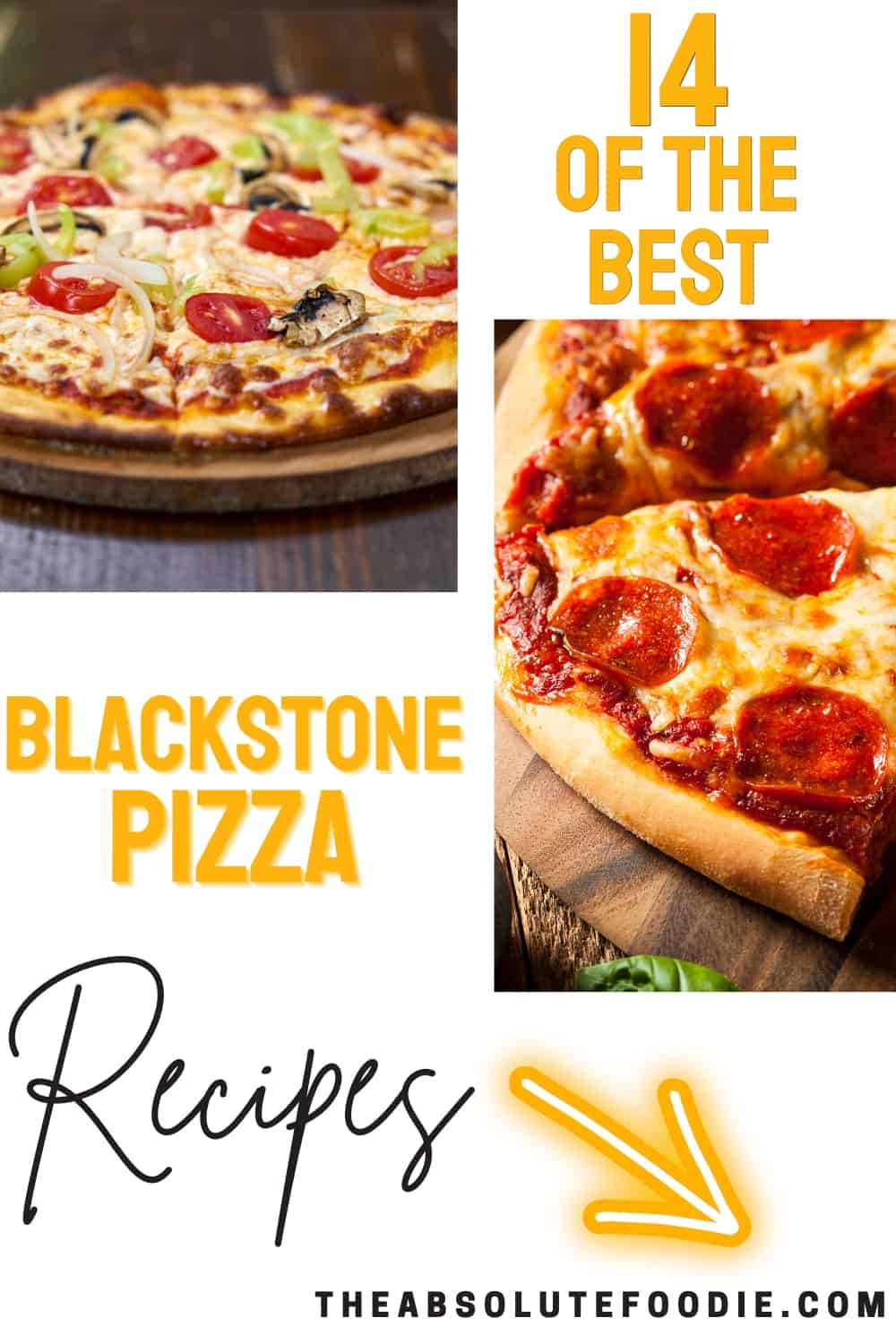 Jump to:
Pizza is one of those things that can be completely customized to fit your taste. With pizzas, you can use the pizza sauce, veggies, cheeses, and even fruits that you love to come up with a dinner that's full of flavor and unique. And, they sure beat frozen pizza any day!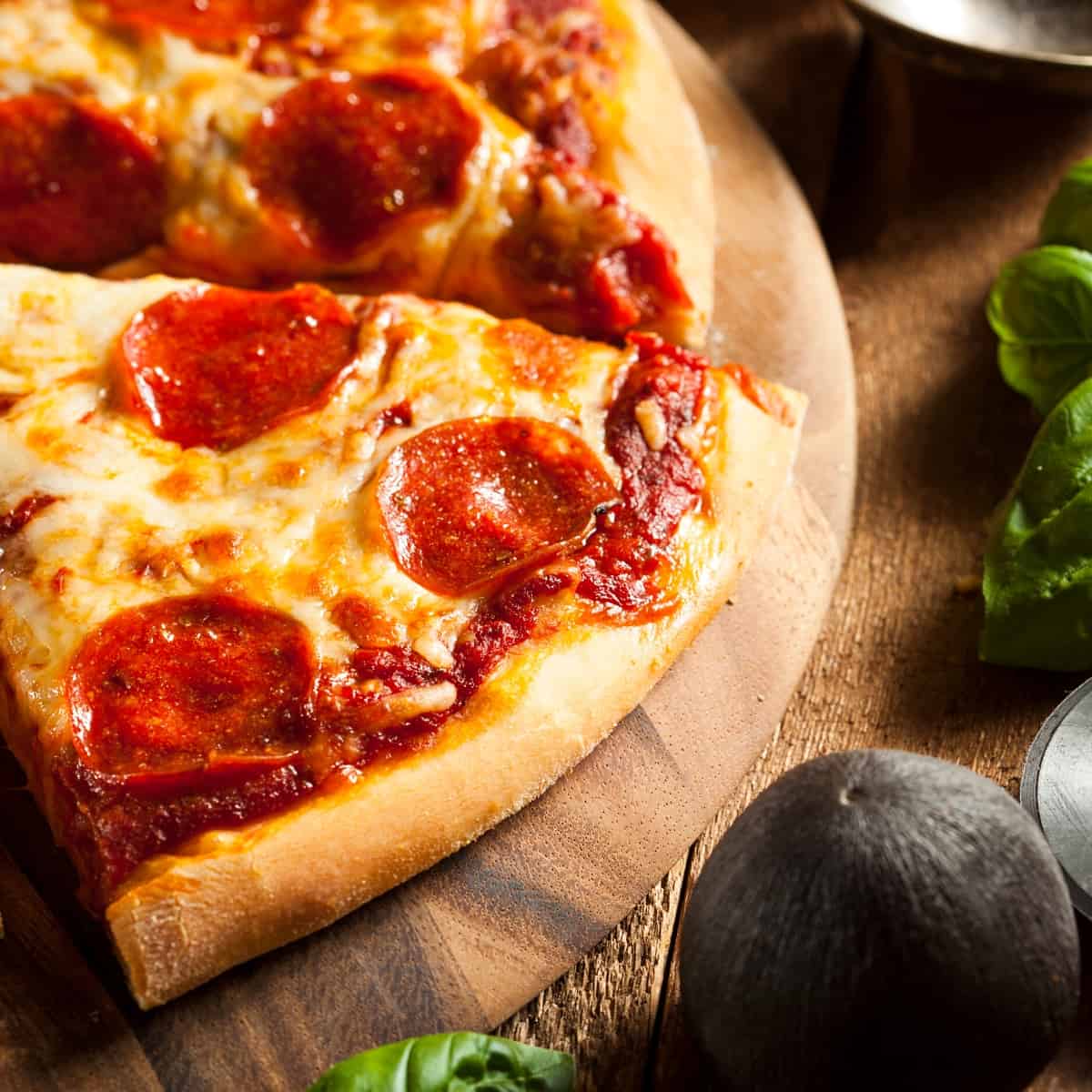 If you're looking to try a pizza that's been cooked on the Blackstone grill or pizza oven, these Blackstone pizza recipes are a great way to get started.
14 Blackstone Griddle Pizza Recipes
Your favorite classic Margherita pizza is altered so that you can cook it on the Blackstone flat top griddle and enjoy a flavorful dinner.
Full of meaty flavors from the sausage and pepperoni, this pizza is topped with lots of cheese, peppers, and onions for a tasty meal.
BlackstoneBetty is sharing one of her favorite recipes, Betty's Upside Down pizza. Full of flavor and easy to make, the family will love this unique recipe.
This thin-crust pizza uses tortilla shells for the crust that is cooked until golden brown and is topped with cheese and your favorite pizza toppings.
See how to make your favorite flatbread pizza on the Blackstone when you want a delicious cooked pizza the family will enjoy.
Bring the flavors of fall to pizza night with this easy and delicious Blackstone sweet potato pizza.
Make Blackstone Griddle Pizza with a crispy golden-brown bottom of the crust and your favorite toppings!!
BBQ and chicken come together to create a delicious and filling Blackstone pizza recipe the family is sure to love.
A dessert pizza you won't want to miss out on, this Smores pizza is made on the Blackstone to give it a unique taste. Now, who doesn't want a slice of this?
Your favorite Hawaiian flavors come together to make this easy and delicious BBQ pizza with a delightfully chewy and crispy pizza crust.
A simple sausage and pepperoni pizza will become the new family favorite when it's cooked on the Blackstone.
Take pizza night to a whole new level and enjoy the flavors of this asparagus pizza cooked in the Blackstone pizza oven.
Meaty and flavorful, this Blackstone griddle pizza recipe is packed with sausage and mushrooms and is perfect for dinner or gatherings. You can use store-bought naan bread as an easy flatbread choice.
Easy to make and delicious, skip the homemade pizza dough and let this recipe show you how to use tortillas to create a variety of different pizzas the family will enjoy.
The Goods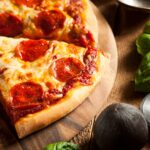 14 Blackstone Pizza Recipes
We appreciate you taking the time to rate!
These easy Blackstone pizza recipes are a perfect way to make use of a Blackstone griddle. You'll never make pizza another way again!
Recipes
Classic Margherita Pizza

Sausage Pepperoni Onion Pizza

Betty's Upside Down Pizza

Blackstone Crispy Tortilla Pizzas

Flavorful Flatbread Pizza

Sweet Potato Pizza

Blackstone Pizza

BBQ Chicken Bacon Pizza

Blackstone Smore's Pizza

Hawaiian BBQ Pizza

Flatbread Pizza

Asparagus Blackstone Pizza

Blackstone Griddle Sausage & Mushroom Flatbread Pizza

Crispy Blackstone Pizzas