A collection of the best boba cake recipes inspired by bubble tea (milk tea)! These boba cakes are fun, tasty and unique as they can get.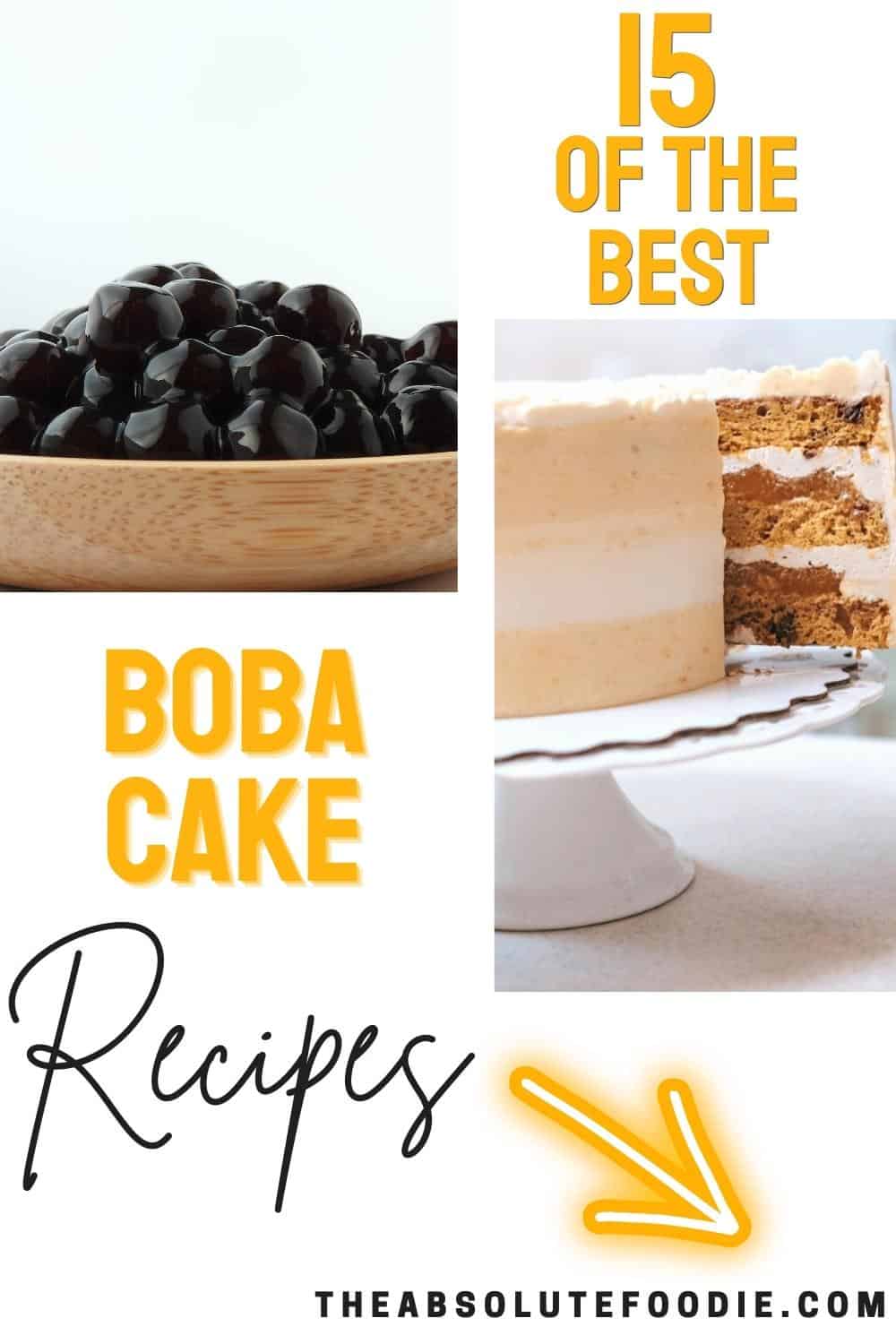 Few things are more tantalizing than the smell of a cake emerging from the oven. One of the most wonderful things about cakes is their ability to be a blank canvas when it comes to flavors and textures. A boba cake is no exception! Most of these cakes require the usual ingredients of cake flour, egg whites, vanilla extract, vegetable oil and salt, however, they also all require the extra special ingredient that is boba tea pearls. These easy cake recipes encapsulate all that is wonderful about milk tea, minus the extra large straw, ha! So, let's grab a bowl, whisk and cake pan and get baking, shall we?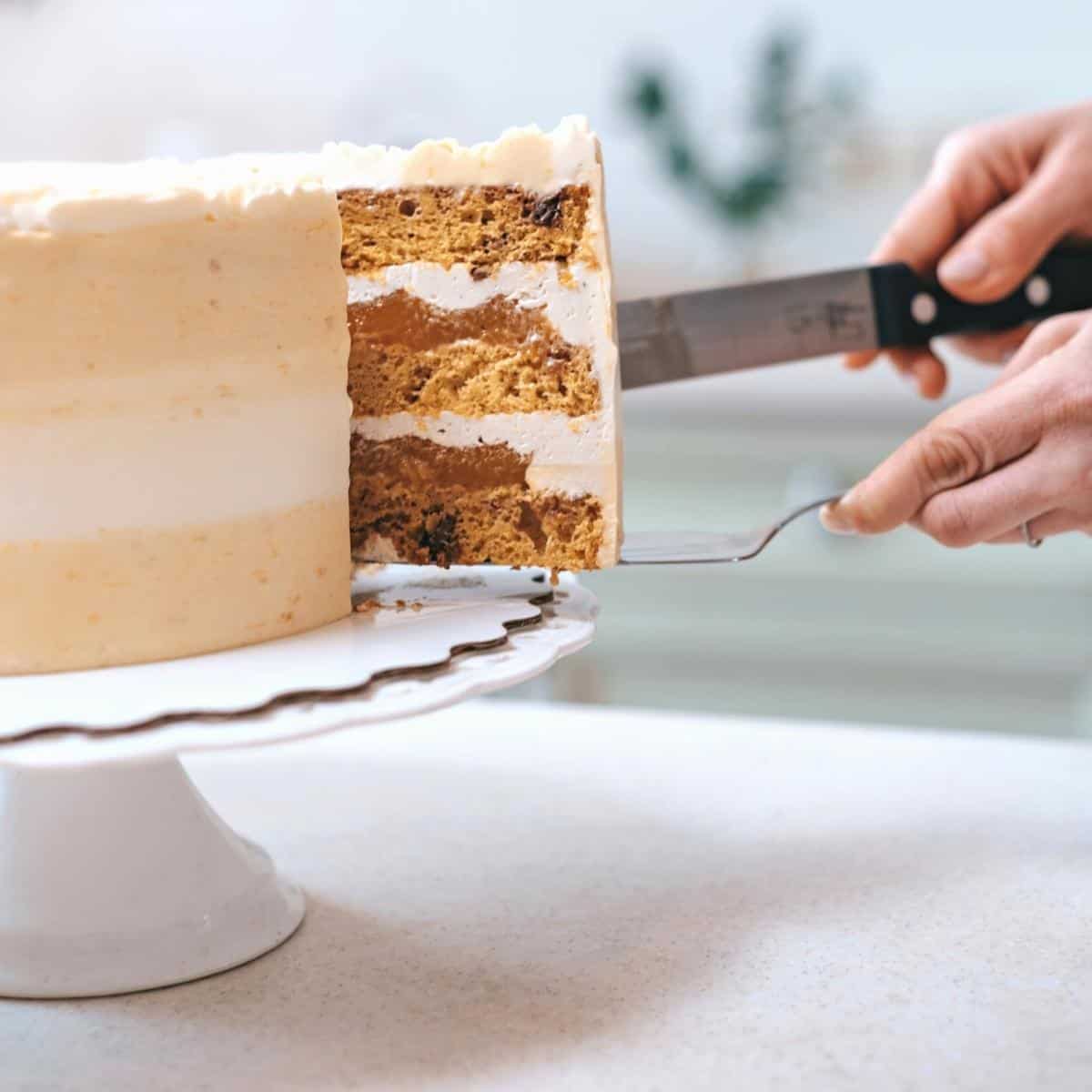 Frequently Asked Questions
What is boba cake made of?
You can make any cake base a boba cake by incorporating tapioca pearls and milk tea syrup.
Who first created boba?
Boba, also know as milk tea, was first created in Taiwan in the 1980s.
What are boba balls made of?
Boba balls are made of tapioca starch and are also known as tapioca pearls.
Jump to:
15 Fun Boba Cakes You Must Make
An elegant and classy boba cake recipe certain to impress the pickiest of guests.
Combining the flavor of the best bubble tea drinks with the delightful flavor of cream cheese is a match made in heaven in this boba tea cheesecake.
Eggs, heavy cream and black tea come together in delectable form in this milk tea cake that's easy on the eyes.
This tea infused boba cake with big tea flavour has a molten lava center for a bit of fun.
Brown sugar boba pearls fill cake layers with a oozy molten center.
This fun bake takes boba cake and spins them into mini form in this fun boba tea cupcake recipe.
With whipped cream and not much more than a black tea bag, this simple boba cake comes in an easy roll form.
A fluffy, light chiffon cake — boba tea style!
A classic bubble tea cake with brown sugar pearls, this boba cake takes a favourite bubble tea drink and makes it super creamy with the addition of cream cheese.
A classic crepe cake but super boba tea-style.
Earl grey tea, boba and chiffon cake? Yes, please!
This boba cake takes a bit of time, but the results are party-worthy.
The fine art of cakes, this brown sugar boba mille crepe cake is certain to impress, well, just about anyone.
Think taro milk tea, but cake form? This is one for the books!
The perfect milk tea cake with a molten lava center.
The Goods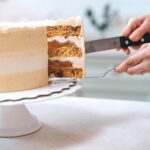 15 Boba Cake Recipes
We appreciate you taking the time to rate!
A collection of the best boba cake recipes inspired by bubble milk tea! These boba cakes are fun, tasty and unique as they can get.
Recipes
Boba Milk Tea Cake

Boba Milk Tea Cheesecake

Milk Tea Boba Cake

Earl Grey Molten Boba Cake

Boba Brown Sugar Lava Cake

Boba Tea Cupcakes

Boba Milk Tea Cake Roll

Boba Chiffon Cake

Bubble Tea Cake

Brown Sugar Boba Crepe Cake

Earl Grey Boba Chiffon Cake

Boba Bubble Tea Cake

Brown Sugar Boba Mille Crepe Cake

Taro Boba Tea Cake

Boba Lava Cake