A collection of the best camping food ideas – no cooking required! If you are looking for easy snacks and meals to take along on a camping trip sans cooking, you've come to the right place!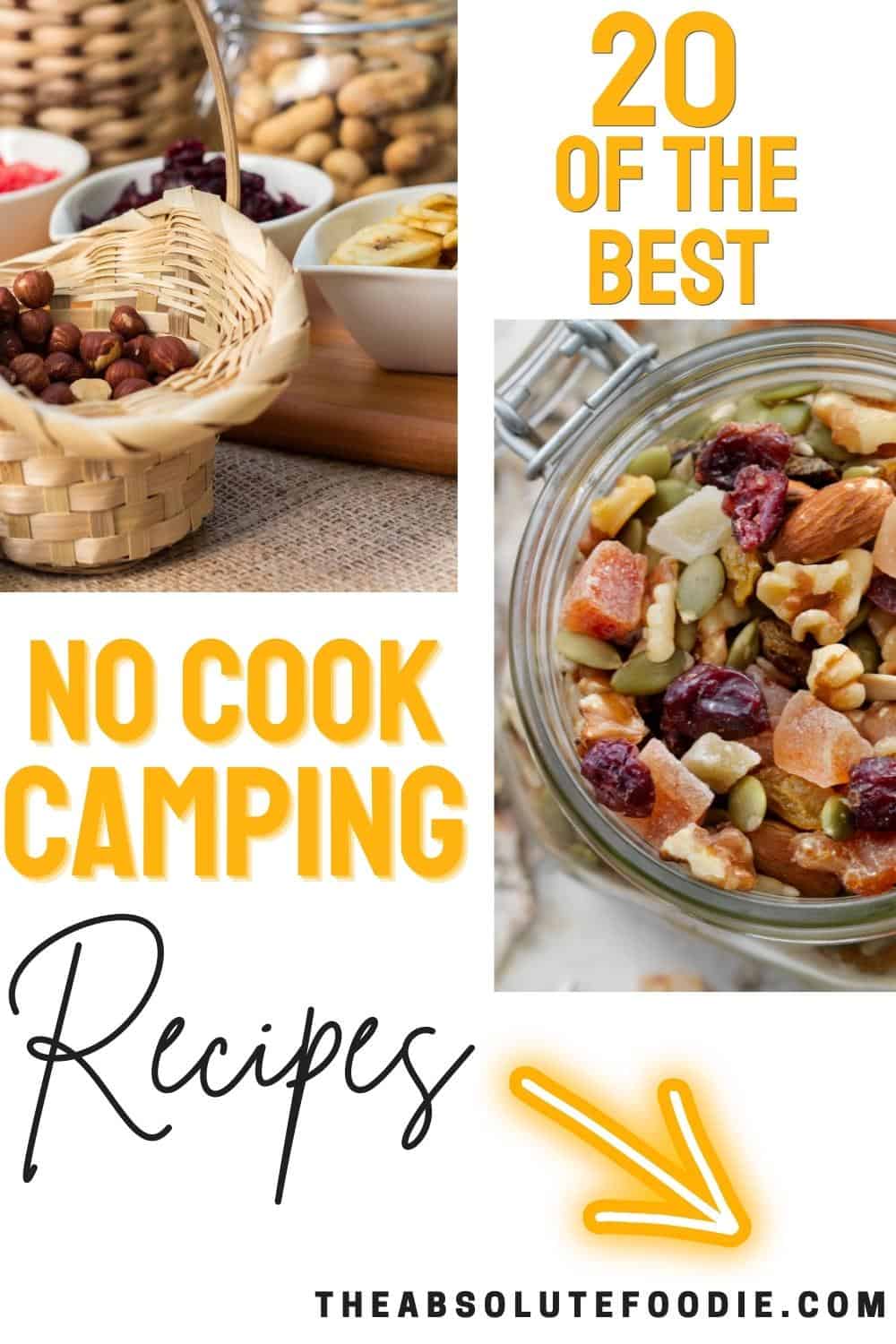 These are some of the best easy camping meals that you can put together without cooking. Whether you don't have access to a fire or just plan on taking some snacks or food for the family to enjoy during the trip, these tasty recipes are no-cook and easy to make.
Jump to:
Many of these are recipes that you can prepare a day or two before and have ready to pack the day of your trip. You can easily store them, and you won't need to worry about setting up a fire to make the food when you get to the campsite.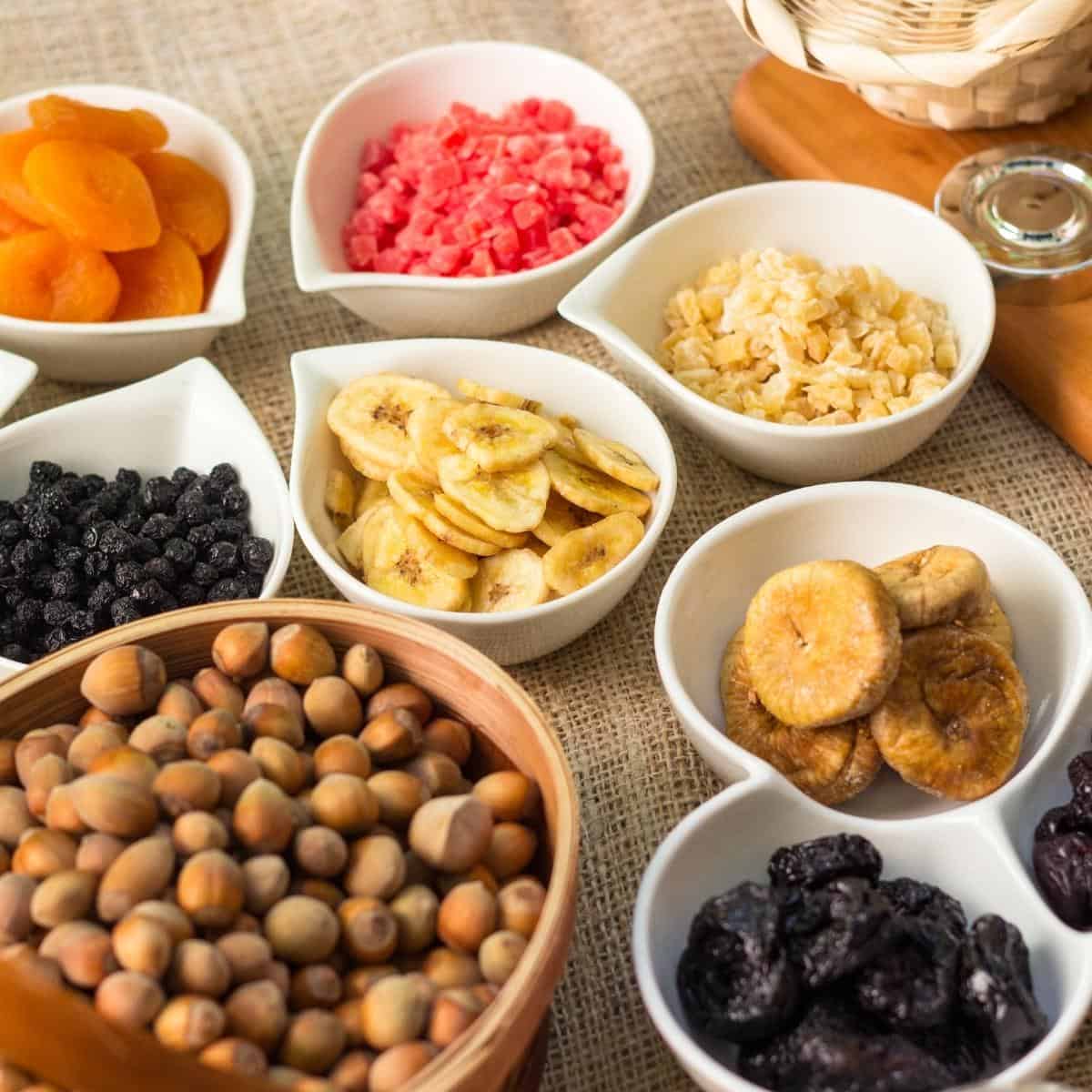 20 No Cook Camping Meals
Spice up your camping trip with these spicy sriracha tuna wraps! They only take a few minutes to put together and will make a filling meal.
Loaded with goodies like salami, lettuce and mustard, this Italian hero sandwich is a filling meal that's full of flavor.
Either used as a side dish or as a main dish for camping, this corn salad can be made ahead and taken with you. You can even use it as a filling dip served with crackers or tortilla chips.
Full of tropical flavors, this trail mix will make the perfect protein packed snack for your camping trip. You can even eat it granola style with a little milk.
The classic 3 bean salad is a delicious meal that you can enjoy. Make it ahead of time and you have a tasty meal. Toss with pasta for a makeshift pasta salad.
A no cook meal that uses already cooked shrimp, fresh avocados, veggies, and spices to create a filling salad.
Canned chicken, cranberries, and pecans come together to create a delicious wrap that everyone can enjoy.
This muffaletta recipe is the ultimate sandwich from New Orleans, piled high with Italian meats, cheese, and a homemade spicy tapenade made with olives.
A 5 minute snack or dinner that you can put together, these rainbow fruit kabobs are healthy and delicious. Serve them with a side of cream cheese for a more filling meal option. Great for kids!
Fun for the kids, these peanut butter and jelly sushi rolls will make the perfect no cook sandwich for kids. Replace the peanut butter with any nut or seed butter you prefer.
Make a big batch for the family to eat and you have a delicious camping meal everyone can enjoy. Bring along a little pita bread and dig in! Serve with hard-boiled eggs for even more protein power.
A simple but cute way to serve up some fruit while camping. Already made waffle cones are filled with tasty fruit for a fun dish. It makes a great no cook breakfast! To make it savory-style, top with fresh basil and sliced mozzarella cheese.
Get an extra boost of energy during your camping trip with these sweet white chocolate cinnamon roll bites.
A delicious snack or dinner in summer, these chicken wraps are made with homemade guacamole.
This quick, healthy, and delicious Avocado, Turkey & Hummus Wrap makes the perfect lunch.
Fill mason jars with oats, brown sugar, cinnamon, maple syrup, almond milk, chopped pecans and you'll have a delicious breakfast ready to go on any busy morning. Looking for a late night dessert instead? Top off with chocolate chips before serving!
When you need a quick and easy camping snack that's full of protein, this trail mix is the way to go.
A beautiful Italian Charcuterie board filled with Italian meats and cheeses and paired with sauces, fruits, and vegetables. Simply pack ahead of time in a cooler and enjoy!
Sliced turkey is sandwiched between two slices of whole grain cranberry walnut bread along with melty cheddar, crisp apple, peppery arugula, red onions and honey mustard. Mix it up by swapping the bread for bagels instead.
This simple Spicy Guacamole recipe is made with avocados, tomatoes, jalapeño, lime, garlic, cilantro, and an extra kick from Sriracha. Make this guacamole as mild or as spicy as you like! Serve with salsa, chips and string cheese for a fun mix and match dinner around the campfire.
The Goods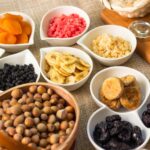 20 Camping Food Ideas No Cooking
We appreciate you taking the time to rate!
A collection of the best camping food ideas – no cooking required! If you are looking for easy snacks and meals to take along on a camping trip sans cooking, you've come to the right place!
Recipes
Spicy Sriracha Tuna Wraps

Italian Hero Sandwich

Jalapeno Popper Corn Salad

Tropical Trail Mix

Classic 3 Bean Salad

Zesty Lime Shrimp & Avocado Salad

Chicken Cranberry, Pecan Salad Wraps

Muffaletta Sandwich

Rainbow Fruit Kabobs

Peanut Butter & Jelly Sushi Rolls

Easy Hummus

Fruit in Waffle Cones

White Chocolate Cinnamon Roll Bites

Guacamole Chicken Wraps

Avocado Turkey Hummus Wrap

Brown Sugar & Cinnamon Overnight Oats

High Protein Trail Mix

Italian Charcuterie

Turkey Apple Cheddar Sandwiches

Spicy Guacamole
Instructions
Choose a recipe to try.

Gather the ingredients needed.

Cook and enjoy!