If you love the flavor of chayote squash and want to incorporate it more into your cooking, we've found some tasty chayote recipes that are worth trying.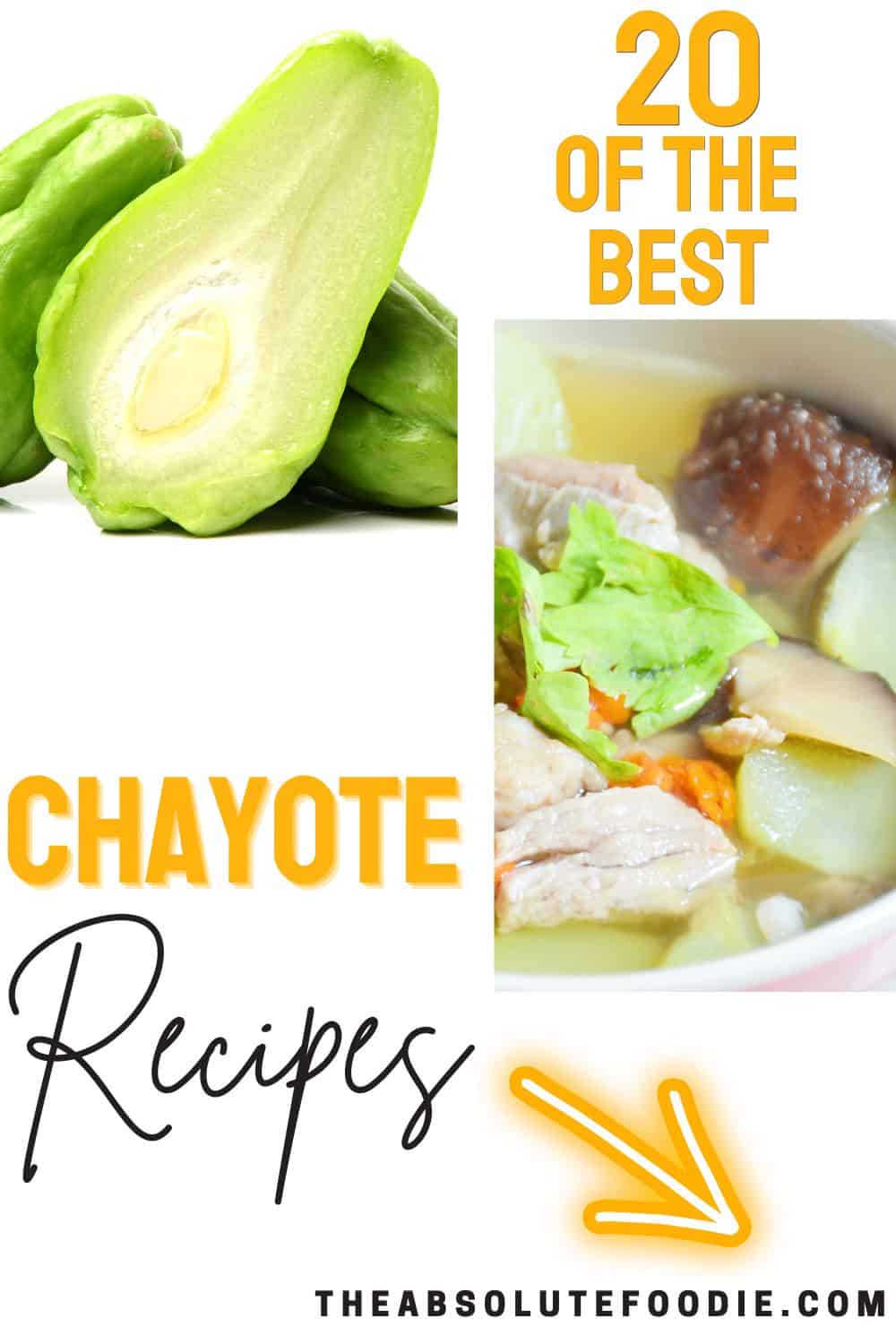 If you're unfamiliar with chayote and its flavors, chayote is a delicious type of summer squash that is pear-shaped and has more of a fruity flavor. In fact, some call it a chayote fruit because it has more of a sweet flavor to it.
Jump to: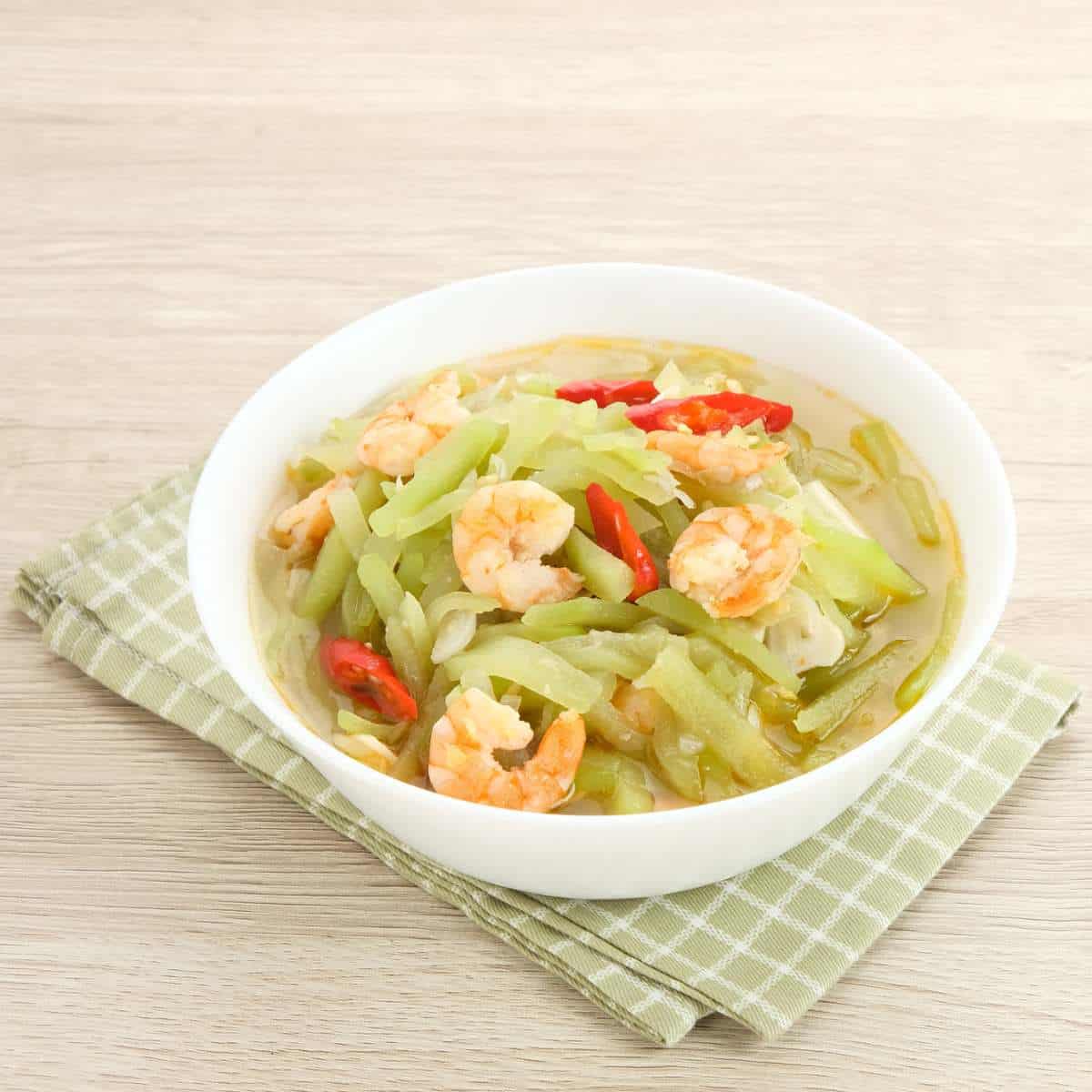 Chayote can be enjoyed cooked or raw and with its mild flavor, you can incorporate it into a lot of different dishes by baking it, mashing it, grilling it, sautéing, and more.
20 Chayote Recipes
If you love a sauce that has a kick to it, you will enjoy this spicy Jamaican-style hot scotch bonnet pepper sauce. It can add some extra bold and spicy flavor to any dish, with a perfect medium heat level.
Serve these crispy chayote wedges with homemade avocado salsa and you have an appetizer or snack that's delicious! The breading on these wedges is made from a mix of spices and panko breadcrumbs.
This sauteed chayote squash dish is an easy-to-make side or dinner dish that you can enjoy in just under 30 minutes. Add peppers, onions, or ham for additional colors and flavor.
A Filipino take on an omelet, this tasty breakfast is made with grated chayote, scrambled eggs, peppers, and onions. You'll enjoy the crispy outside and the flavorful taste.
Super easy to make, try some roasted chayote roasted in the oven or on the grill. This easy recipe will be the perfect side to burgers and other main dishes. It beats a traditional roasted vegetable any day!
Also known as Su Su Xao Thit Bo, this tasty dish has thinly sliced beef that is caramelized with onions, chayote, and an oyster sauce. This easy stir fry is full of flavor, nutrition, and delicious.
Filled with meat, grains, and flavor, this stuffed chayote squash will make a delicious dish that no chayote lover will be able to resist.
A keto-friendly dessert that uses chayote squash instead of apples, this low-carb dish has a keto cream cheese crust and a filling that is nothing short of delicious.
Brazilian flavors come to the dinner table with this tasty shrimp and chayote dish. It's a tasty recipe that's easy to make, delicious, and filling. Serve over noodles for a wholly satisfying meal!
Add a bit of spicy flavor to dinner with this pan-roasted squash. Ready to eat in 20 minutes, this vegetarian side dish is delicious, has a medium-high heat, and is easy to make.
Tossed with a basil vinaigrette, this corn and chayote squash salad will make a delicious side dish, snack, or light meal everyone in the family can enjoy. Packed with fiber and vitamin C!
These enchiladas are filled with a mix of blanched season chard and diced chayote and then covered with tomatillo salsa. It's a light and satisfying dish that's great for dinner.
Simple and nutritious, this soup is full of flavor from the chayote, carrot, and tofu, and will be the perfect way to warm up during to ocooler months.
Quick, easy to prep, and delicious, this hash is made with chayote squash, and you have the option to make a variety of different variations. Add some extra veggies to give it more flavor and texture. Serve over rice for a cozy meal!
If you're looking for a refreshing drink, you'll enjoy this Agua de Chayote. It only takes a few minutes to whip up and you'll enjoy the fresh flavors of the limes and chayote.
A crunchy and vibrant slaw that brings together the flavors of thin slices of chayote squash, cabbage, carrots, and jalapenos. Perfect for topping off your tacos or to enjoy as a healthy side dish.
Create a dish full of flavor with this easy recipe. You'll enjoy the flavors of sauteed potatoes and chayote as a side dish with any meal.
You'll love this filling and flavorful chayote curry. It's an easy to prepare dish and is full of Jamaican flavors.
Ready to serve up a delicious dinner dish that no one can resist? This braised chicken and chayote skillet meal is the perfect dinner idea. Grab that large skillet and get cooking!
Made with an heirloom tomato salsa, these chayote squash tacos will be a great alternative to Taco Tuesday. The tacos are loaded with veggies and are full of flavor.
The Goods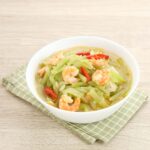 20 Chayote Recipes
We appreciate you taking the time to rate!
If you love chayote squash and want to incorporate it more into your cooking, here are some chayote recipes that are worth trying.
Recipes
Hot Scotch Bonnet Pepper Sauce

Crispy Chayote Wedges

Sauteed Chayote Squash

Chayote Omelet

Roasted Chayote

Vietnamese Beef and Chayote Squash

Stuffed Chayote Squash

Apple Pie with Chayote Squash

Shrimp with Chayote

Spicy Pan Roasted Chayote Squash

Corn and Chayote Squash Salad

Greens and Chayote Enchiladas

Chayote Soup with Lemongrass

Chayote Hash

Agua de Chayote

Cilantro Lime Chayote

Sauteed Chayote and Potatoes

Chayote Curry

Braised Chicken and Chayote

Chayote Squash Tacos
Instructions
Choose a recipe to try.

Gather the ingredients needed.

Cook and enjoy!