Discover 18 delectable ground veal recipes that will elevate your culinary skills and delight your taste buds!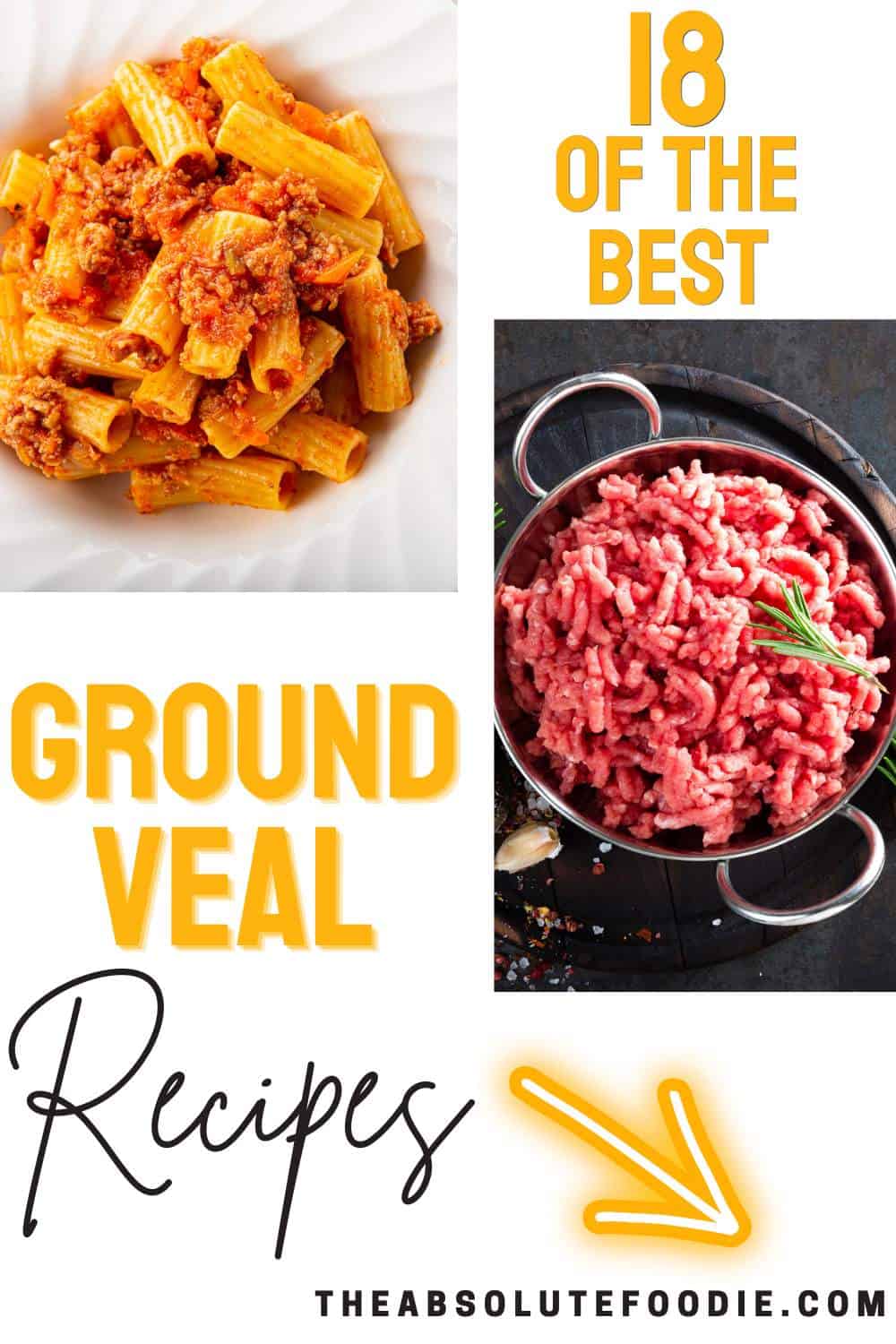 Each recipe is full of flavor and easy to make. You can enjoy them on weeknights when you need a quick dinner or when you need a filling side dish, appetizer, or snack. You will love this collection of ground veal recipes because includes all the above.
Jump to: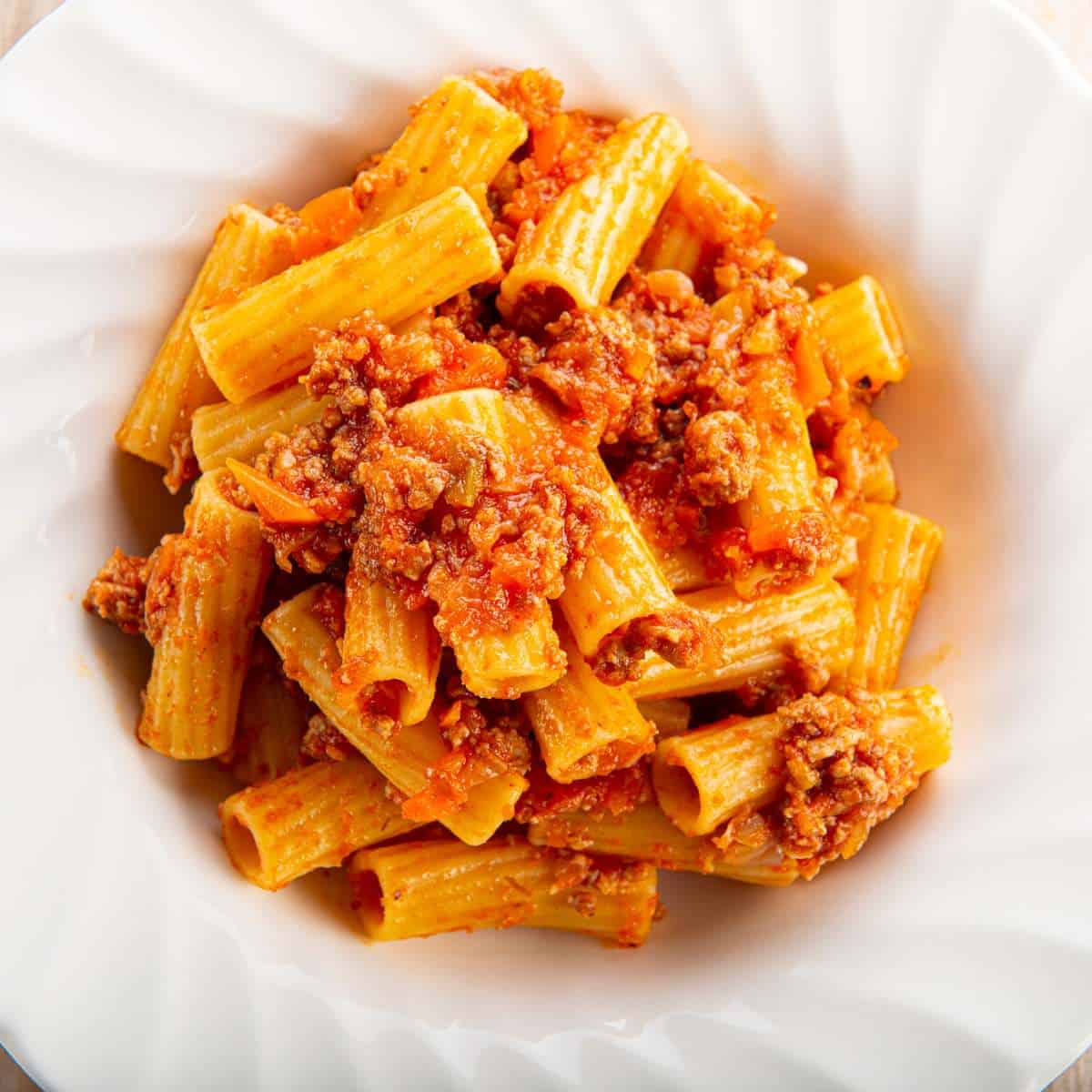 18 Ground Veal Recipes
Loaded with flavor, this risotto is made with ground veal, roasted tomatoes, and spinach giving you a blend of fantastic flavors.
A tasty twist on the original shepherd's pie we all love, this one uses veal, beef, fluffy mashed potatoes, and edamame beans for a flavorful meal that's filling.
Made with ground veal, feta cheese, spinach, and Greek seasonings, these kabobs are easy to make and full of flavor. Great with some tzatziki sauce!
A 30-minute dish that you can whip up in no time, the family will love this veal cheeseburger macaroni. Comfort food at its finest!
Ready to take dinner to a whole new level? These ground veal mushroom herb loaves are packed with nutrients, filling, and healthy.
A low-carb and delicious comfort food that brings Italian flavors to your dinner table. It's also keto-friendly and gluten-free.
Seasoned with Asian flavors and rolled up in premade wonton wrappers, this ground veal recipe is an easy and delicious delicacy to make.
The family will love this easy Indian spiced ground veal with peas dish. It's perfect for weeknight dinners when you want something quick and easy. Serve with rice and voila!
These veal meatballs are a flavorful spin on your favorite appetizer. You will not miss regular ground beef at all! The veal piccata meatballs are bursting with flavor and won't last long.
If you love cabbage rolls and you enjoy the flavors of veal, you're going to want to try this veal-stuffed cabbage bake recipe with a delicious tomato sauce.
Meatloaf Mondays just got a whole lot more interesting with this ground veal recipe. With a ketchup-based sauce, some shredded cheese, and dill spicy peppers, this ground veal meatloaf is loaded with flavor. Ready the oven!
You're going to want to double this recipe! Friends and family will love this veal and parmesan stuffed zucchini and it will go fast!
Whether you're serving up these tender sliders for parties or for the family, these burgers are grilled to perfection and will be a hit with everyone.
The secret to this sauce is the white wine combined with capers, thyme, and rosemary. Pair it up with some ear-shaped orecchiette and you have a filling pasta dish to enjoy.
You can make these tasty veal patties on the weeknights when you want something quick and easy. You can also make them ahead of time and freeze.
Enjoy the fusion of flavors with this spicy pasta dish. The shells are stuffed with a veal mixture and covered with a creamy spicy sauce that brings tons of flavor to the table.
A light but filling dish that's made with ground veal, this easy-to-make pasta Bolognese is delicious. Finish with a dusting of parmesan cheese!
Taco Tuesday gets kicked up a notch with these ground veal tacos. Top them with your favorite taco toppings and you have a delicious dinner the whole family will enjoy.
The Goods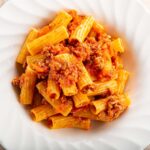 18 Ground Veal Recipes
We appreciate you taking the time to rate!
Discover 18 delectable ground veal recipes that will elevate your culinary skills and delight your taste buds!
Recipes
Risotto with Ground Veal

Veal and Beef Shepherd's Pie

Greek Kofta Kabobs

Veal Cheeseburger Macaroni

Ground Veal Mushroom Herb Loaves

Italian Stuffed Eggplant with Ground Veal

Pan Fried Veal Dumplings

Keema Matar

Veal Piccata Meatballs

Veal Stuffed Cabbage

Sweet and Sour Veal Meatloaf

Veal and Parmesan Stuffed Zucchini

Stuffed Veal Sliders

Oreccheiette with Veal Capers and White Wine

Ground Veal Burgers

Veal Mexican Stuffed Shells

Pasta with Veal Bolognese

Ground Veal Tacos