Have you hopped onto the Ninja Creami train yet and tried some delicious Ninja Creami recipes? If not, it's something you should do soon!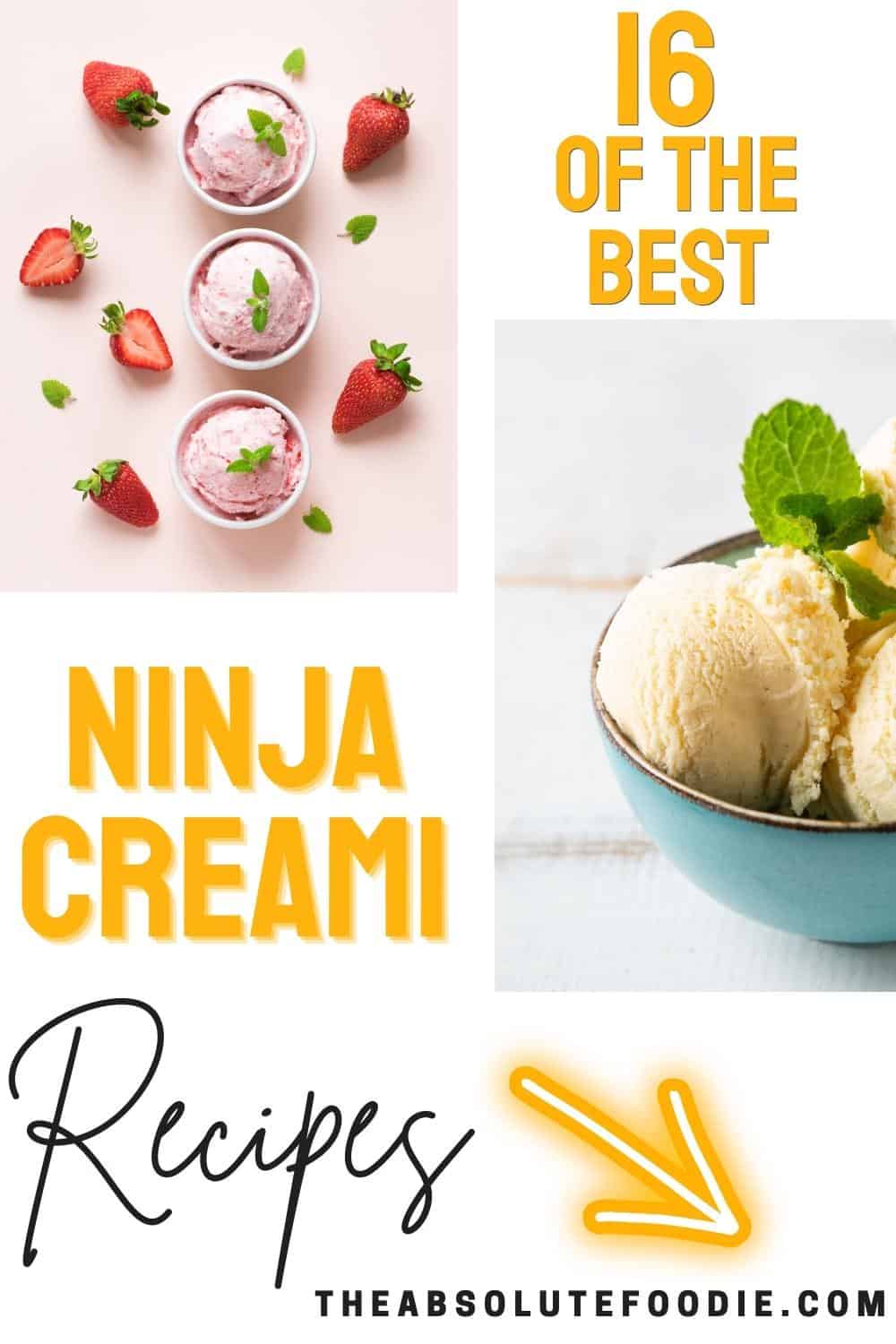 The Ninja Creami makes it easy for you to make homemade ice cream and sorbets at home with your favorite flavors and you have the ability to control the ingredients that go into it. The Ninja Creami ice cream machine can be used for smoothies, ice cream, gelato, and other ice cream-like texture treats.
Jump to:
If you are looking for a few recipes to make in your Ninja Creami ice cream maker, these easy Ninja Creami ice cream recipes are delicious and packed full of flavor. Everyone will be impressed with these tasty treats that you can make with the touch of a button!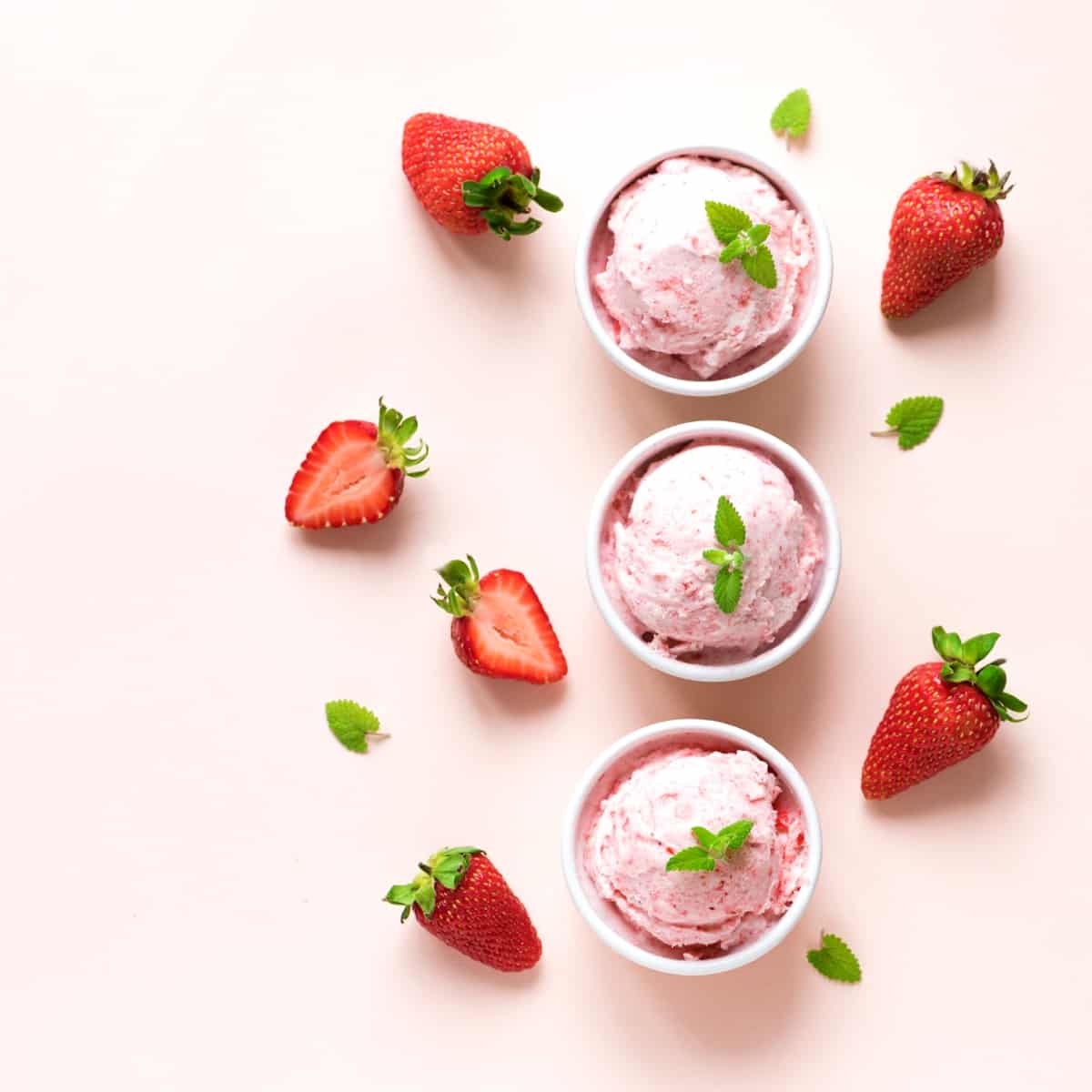 16 Ninja Creami Recipes
You're definitely going to want to try this epic summer fruit sorbet! Not only is it full of flavor, but it's easy to make in the Ninja Creami!
A delicious treat for black cherry lovers, this easy-to-make black cherry gelato will certainly impress!
Easy to make and delicious, this raspberry white chocolate truffle ice cream is a dessert worthy of serving to friends and family.
Key lime lovers won't be able to get enough of this delicious ice cream. You only need a few ingredients and you'll be enjoying your favorite key lime flavors.
A simple dessert that is always a hit, this classic vanilla ice cream is made in the Ninja Creami with vanilla extract and heavy cream for an easy treat everyone will love.
Minty flavors and chocolate come together to create this tasty sweet treat! The ice cream can be enjoyed during the summer or whenever you crave that minty chocolate flavor.
With no dairy and no added sugar, this dole whip recipe doesn't even include ice cream. This dairy-free treat is easily made in the Ninja Creami for a tasty treat.
Instead of making a cake so you can sneak in a taste of cake batter, make this Ninja Creami cake batter gelato! It's not only healthier but has even more flavor.
This mango sorbet will impress after a delicious dinner and friends and family will love the flavorful mango dessert low in calories and big on flavor.
If you really want to impress friends and family with dessert, this peanut butter gelato will be a delicious way to do so.
This copycat chunky monkey ice cream recipe made with banana and maple syrup is easy to make and will please any ice cream lover.
Delicious and easy to make with your Ninja Creami, this protein-packed coconut ice cream is sure to become a favorite.
Love a good bowl of peach ice cream? If so, you're in luck because this Ninja Creami peach ice cream is easy to make and delicious.
Enjoy this pina colada sorbet after a delicious dinner or with friends and family at gatherings! It's a delicious and easy ice cream treat made with almond milk creamer, that everyone will enjoy.
A sweet treat that you can enjoy any time of the year, this s'mores protein ice cream is the perfect healthy treat.
Chocolate lovers will enjoy making and enjoying this Ninja Creami chocolate ice cream with a super creamy texture. Top with a few chocolate chips and you have a tasty treat to enjoy whenever you crave some chocolate.
The Goods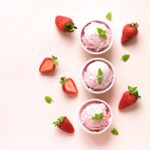 16 Ninja Creami Recipes
We appreciate you taking the time to rate!
Have you hopped onto the Ninja Creami train yet and tried some delicious Ninja Creami recipes? If not, it's something you should do soon!
Recipes
Easy Plus Amaretto Sorbet

Cherry Gelato

Raspberry White Chocolate Truffle Ice Cream

Key Lime Pie Ice Cream

Ninja Creami Vanilla Ice Cream

Mint Chocolate Chip Ice Cream

Dole Whip

Cake Batter Gelato

Mango Sorbet

Peanut Butter Gelato

Chunky Monkey Ice Cream

Caramel Coconut Protein Ice Cream

Peach Ice Cream

Pina Colada Sorbet

S'mores Protein Ice Cream

Chocolate Ice Cream