Discover 15 delectable Peach Crown Royal recipes that will tantalize your taste buds and elevate your cocktail game.
These peach Crown Royal drinks are a great way to add some fun to your summer day. They are great for summer gatherings, BBQs, and pool parties. You can enjoy just enjoy them as you sit outside and enjoy the evening.
Jump to:
Crown Royal Peach goes well with a variety of different things. Many like to mix this whiskey with a delightful peach flavor with champagne, iced tea, lemonade or lemon-lime soda, ginger ale, and even orange juice. These, along with other fresh flavors or fruits, will let you create a delicious cocktail that peach lovers will enjoy.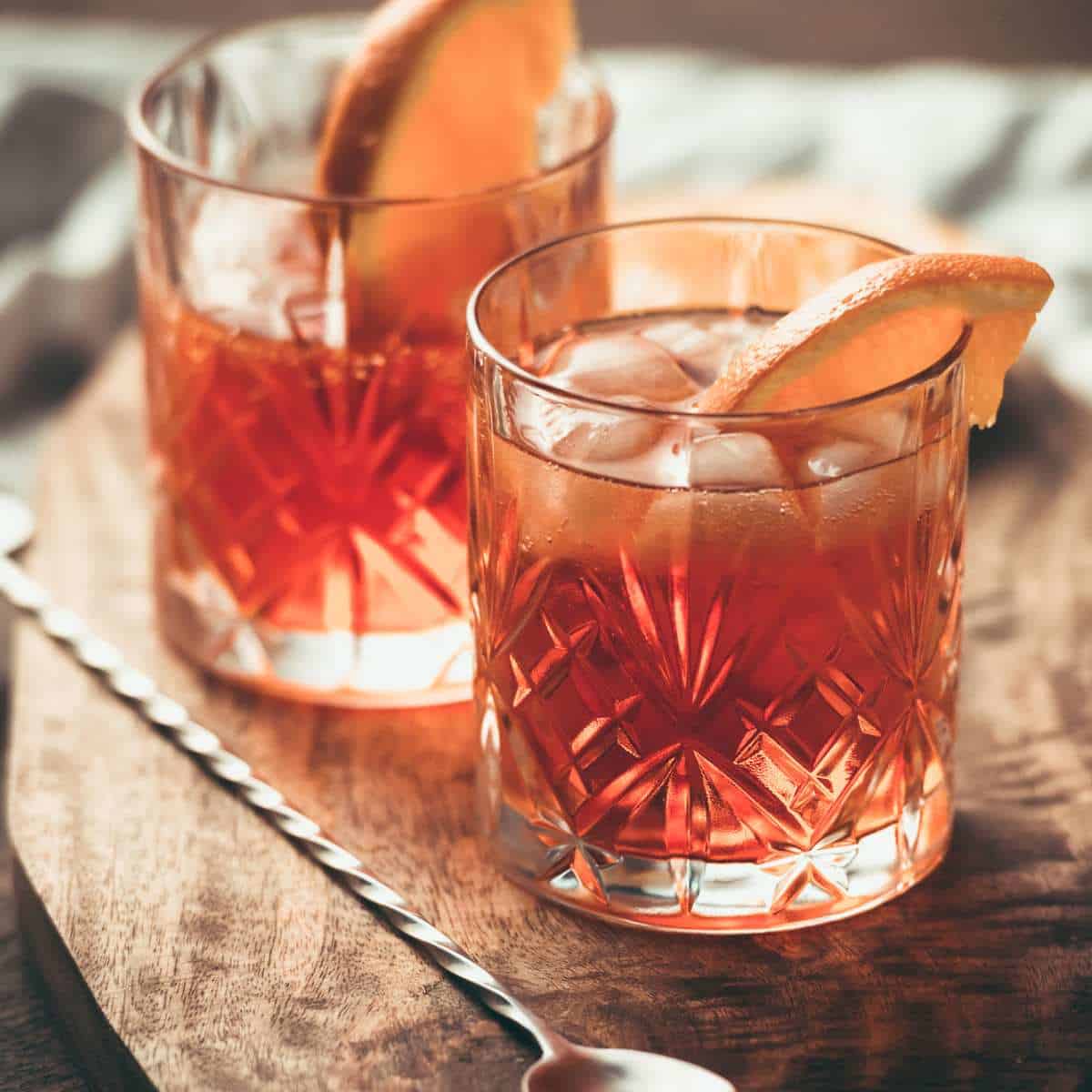 So, grab that Crown Royal Peach and let's make some cocktails! These Crown Royal peach recipes are easy to make, refreshing, and will be the perfect drink for any occasion.
15 Crown Peach Recipes
Crown Royal Peach, some delicious cherries, a quick stir of cherry juice, and Sprite are used to create this refreshing summer drink peach and cherry cocktail. Garnish with a maraschino cherry for a special touch.
Sweet, refreshing, and perfect for summer! This cocktail is made up of peach juice and cream soda that's mixed with Peach Crown Royal.
A favorite for brunch, this sparkling Crown peach cocktail is an easy and delicious drink that you can enjoy any time of the day. Garnish with a fresh peach slice!
Look no further than this frozen crown royal peach lemonade when you want something cold and refreshing for summer. The perfect sip!
Super easy to make, this mixed drink only requires 3 ingredients to make and just a few minutes.
You can never have enough Mimosa's and this recipe uses peach Crown Royal whiskey to add some extra flavor.
Ready to serve up a tasty alcoholic drink for parties? This Crown Royal Peach whiskey fish bowl drink is perfect for just that.
It's like enjoying a refreshing glass of peach lemonade with a hit of Crown Royal.
If you are more of a tea fan, this easy-to-make Crown Royal peach tea cocktail is perfect for the summer.
Substitute the original Crown Royal with Crown Royal Peach and you have a cocktail that's peachy goodness!
Jello shots are always a party favorite and these Crown Peach jello shots are delicious. Top them off with some peach rings and you have a unique and tasty jello shot to enjoy. This makes a great Crown Royal peach beach drink!
Fit for royalty, this Royal Peach Cocktail is a sweet and refreshing cocktail that takes only 5 minutes to make.
A tasty twist on a classic cocktail, you will find this mix of peach whisky, simple syrup, and fresh mint leaves too good to resist.
Fresh peaches, peach lemonade, lemon slices, and some delicious Crown Peach give you this delicious cocktail bowl.
The flavors of peaches and cream bring a whole new take on a delicious Crown Royal peach cocktail.
The Goods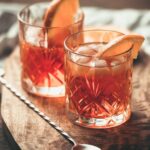 15 Peach Crown Royal Recipes
We appreciate you taking the time to rate!
Discover 15 delectable Peach Crown Royal recipes that will tantalize your taste buds and elevate your cocktail game.
Recipes
Cherry Peach Royal Cocktail

Peach Crown Royal and Cream Soda

Royal Peach Fizz Cocktail

Frozen Peach Lemonade

3

Ingredient Peach Crown Royal Mixed Drink

Crown Royal Peach Mimosa

Crown Royal Peach Whiskey Fish Bowl

Crown Peach and Lemonade

Crown Royal Peach Tea

Royal Flush

Crown Peach Jello Shots

Royal Peach Cocktail

Crown Peach Mint Julep

Southern Peach Cocktail Bowl

Peaches and Cream Cocktail