A collection of the best Smoked Whole Chicken recipes! These smoked chicken recipes are flavorful and easy to prepare.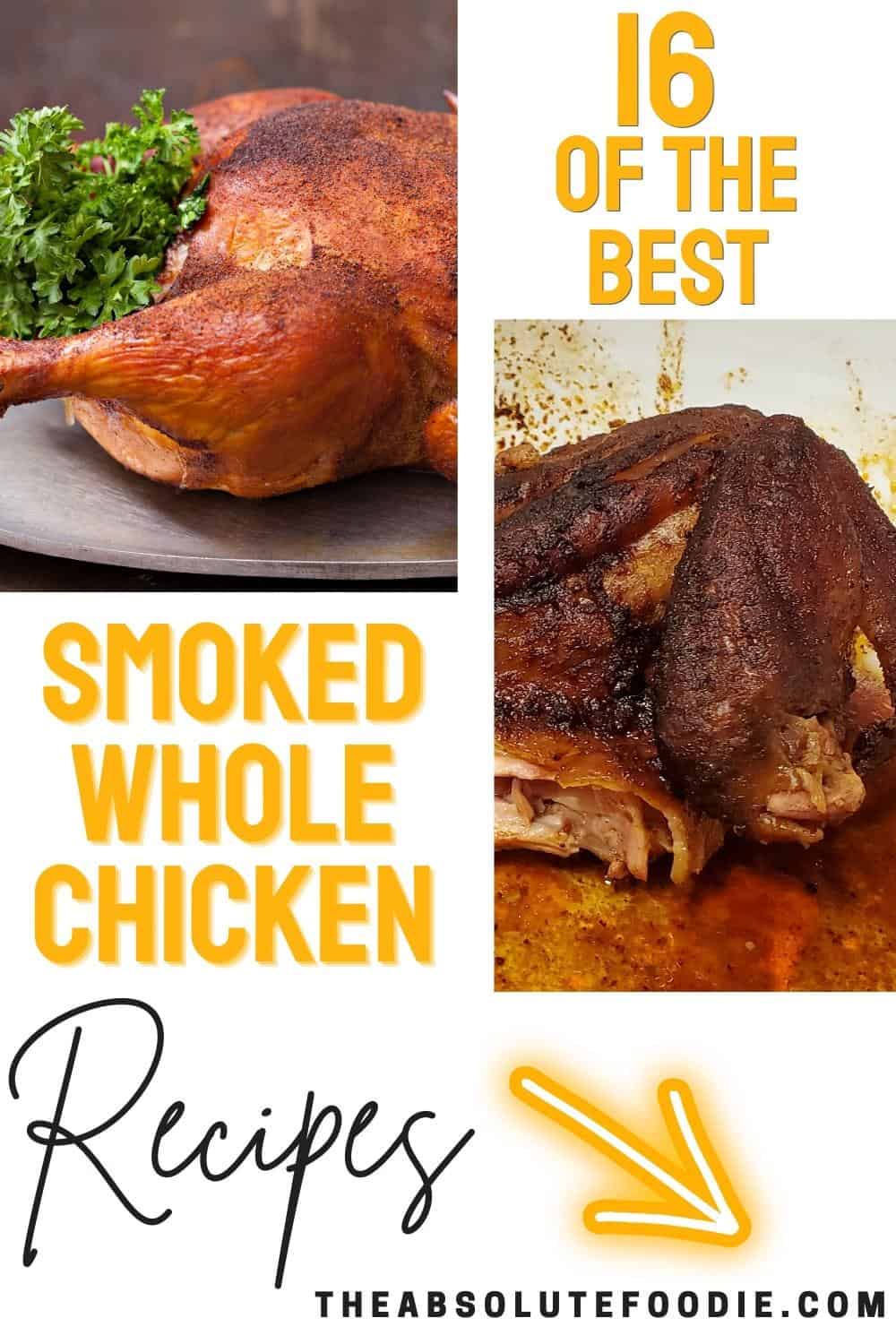 There are a variety of different smoked whole chicken recipes that will please your taste buds and make for a great dinner or main dish for any gathering.
While it can take anywhere from 2-5 hours of cook time to smoke the perfect whole chicken, it's worth it. When you smoke chicken, it gives you such a tender and juicy whole chicken that is full of flavor, with the bonus of crispy skin. This is because it's slowly smoked just to perfection allowing all those flavors to build up while the juices keep the chicken moist.
Jump to:
Whether you are new to smoking a whole chicken or you're a pro looking for some different flavors to experiment with, these smoked whole chicken recipes are worth checking out. And also make excellent leftovers I must add!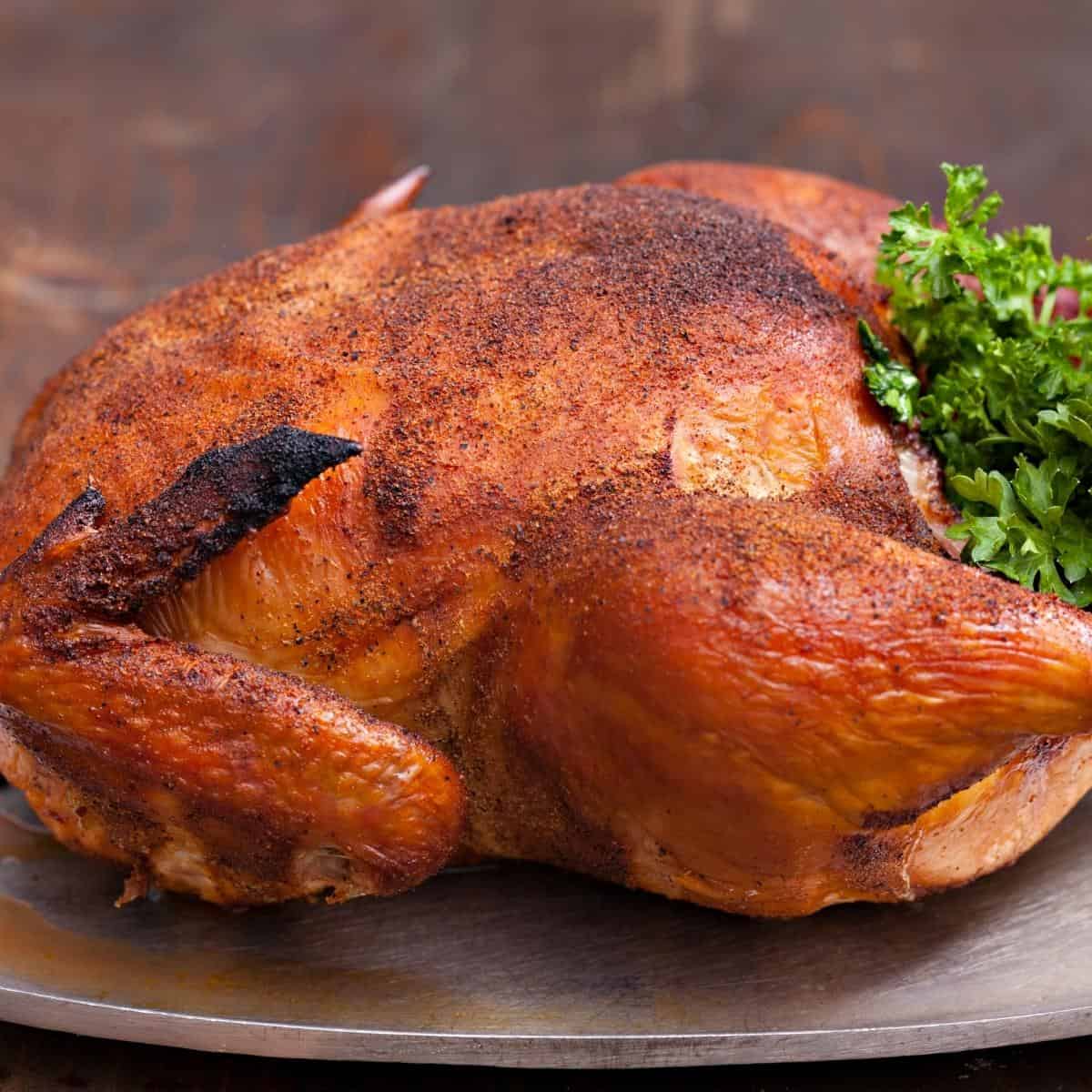 16 Amazing Ways to Enjoy Smoked Whole Chicken
The beer used in this smoked whole chicken recipe helps steam and flavor the chicken so that it gives you a juicy flavorful chicken that's tender and moist.
Packed full of Jamaican flavor, this whole smoked chicken also uses beer to help keep the chicken from drying out.
Made with a brown sugar, smoky paprika, and a garlic powder-based rub, this Applewood smoked chicken is sure to delight your taste buds.
Delicious and easy to make, this smoked whole chicken comes out so tender and juicy when cooked on the smoker.
This smoked whole chicken adds just the right amount of lemon and rosemary to create a delicious dinner everyone will enjoy savoring.
The homemade BBQ dry spice rub turns this smoked chicken into a delicious BBQ chicken dish that's full of flavor and delicious.
A mesquite flavored dry rub is what makes this smoked chicken so flavorful.
This smoked whole chicken is made on the Traeger and is so easy and flavorful that you'll want to make it over and over.
Every bite is infused with sweet smokey goodness which makes this hard cider smoked beer can chicken perfect for feeding a crowd.
A few Mexican seasonings including chili powder are used to make this smoked whole chicken something worth trying. You won't be disappointed by its smoky flavor!
The name spatchcock comes from the method of flattening the chicken before you smoke it which takes a little less time to cook.
Juicy on the inside and crispy on the outside, this easy smoked whole chicken recipe is sure to be a hit with the family.
Glazed with a honey BBQ sauce, this smoked chicken is sweet, juicy, and delicious.
Smothered in a sweet tangy Kansas City BBQ sauce, this smoked chicken is easy to make and absolutely delicious.
A little extra work may be needed with this smoked whole chicken, but the juicy chicken and Southwest flavors make it worth it.
The best recipe to make when you are looking for an extra juicy smoked whole chicken to serve at gatherings or dinners.
The Goods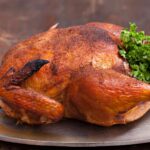 16 Smoked Whole Chicken Recipes
We appreciate you taking the time to rate!
A collection of the best Smoked Whole Chicken recipes! These smoked chicken recipes are flavorful and easy to prepare.
Recipes
Smoked Beer Can Chicken

Smoked Jamaican Jerk Chicken

Applewood Smoked Chicken

Tender Smoked Whole Chicken

Smoked Lemon Rosemary Chicken

BBQ Dry Rub Smoked Whole Chicken

Mesquite Smoked Chicken

Traeger Smoked Whole Chicken

Hard Cider Smoked Beer Can Chicken

Smoked Mexican Chicken

Smoked Spatchcock Chicken

Easy Smoked Whole Chicken

Honey BBQ Smoked Chicken

Kansas City BBQ Smoked Chicken

Southwest Smoked Whole Chicken

Extra Juicy Smoked Chicken