Effortless weeknight dinners are just a Crockpot away! Discover our Easy Weeknight Crockpot Meals for stress-free, delicious dining.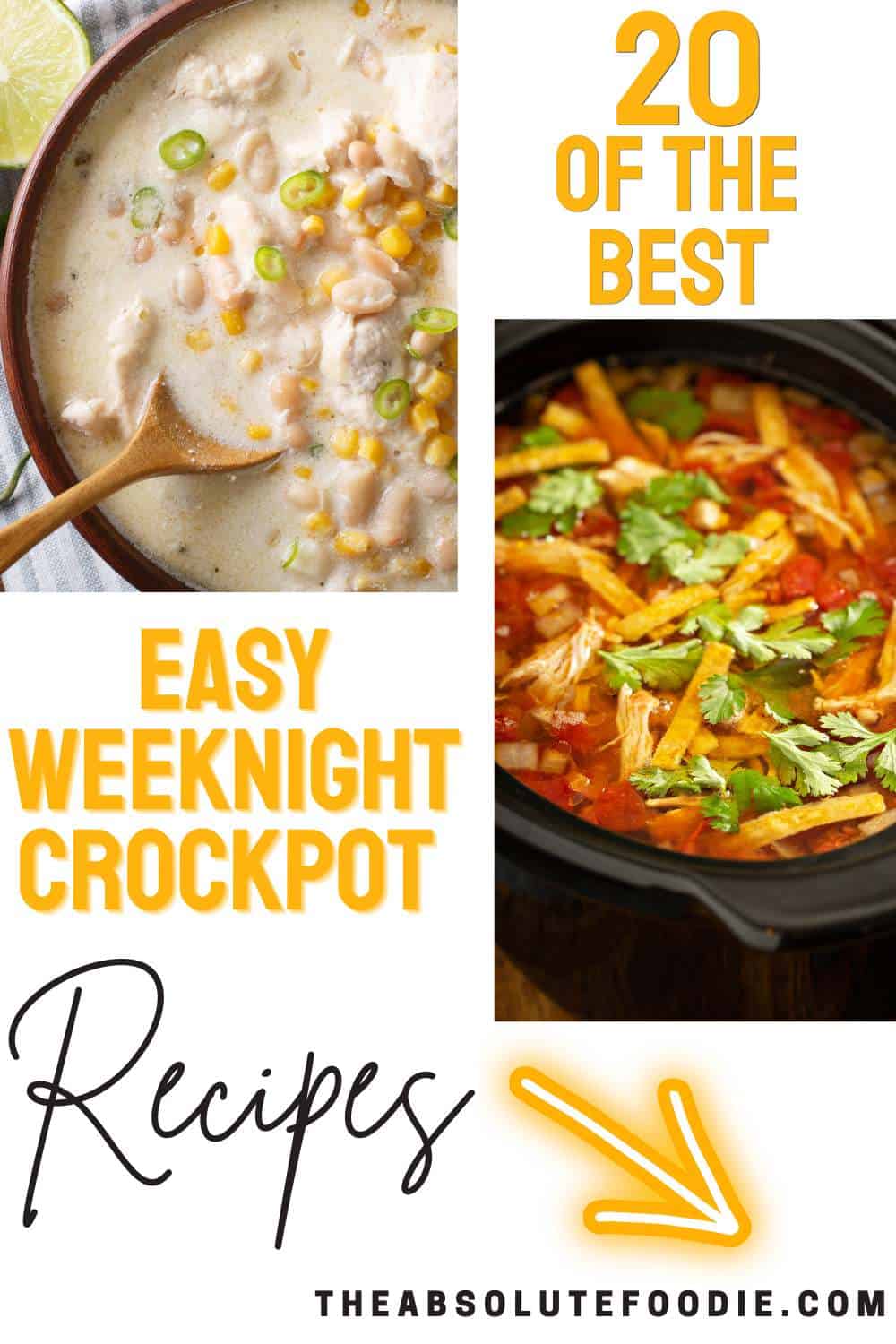 Easy weeknight crockpot meals are life savers. After working all day, who wants to really spend another hour or so at the stove just to get dinner done? Not me! After a long day at work, I just want to come home and enjoy the rest of the night.
Jump to:
Thankfully, these magical slow cookers do all the hard work for us while we are gone. We can add everything into the slow cooker, set it, and go. Nothing to worry about and not much work to do when you get home.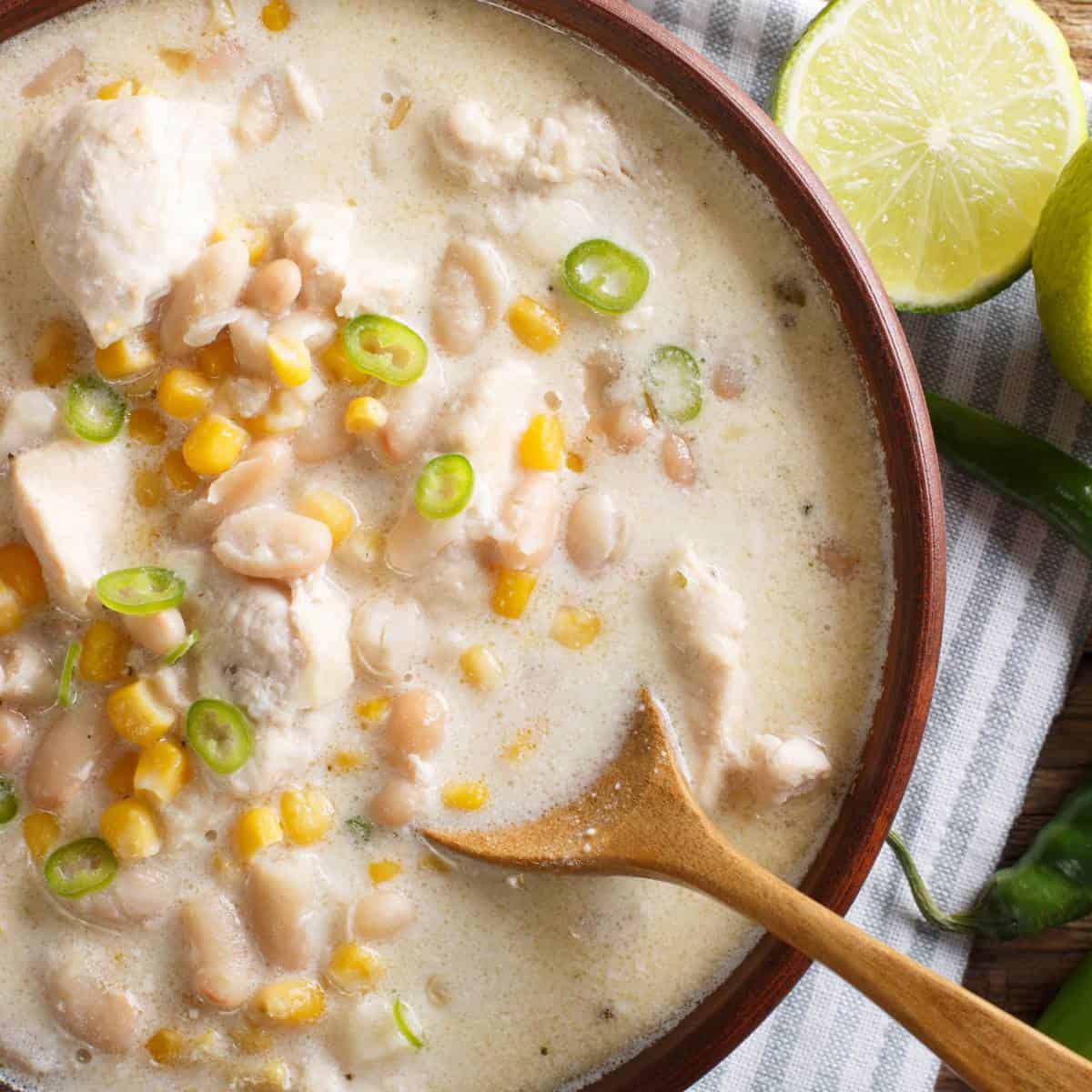 These easy weeknight crockpot meals include everything from pork dishes and soups to chili and filling pasta meals that everyone will love. Just dump and go then come home and enjoy a delicious meal that is ready when you are!
20 Easy Weeknight Slow Cooker Meals
This slow cooker brown sugar and pineapple chicken gives you tender juicy chicken that crispy skin. Pair with veggies or your favorite side for a complete meal.
Beef and broccoli served on rice is a filling, affordable, and easy weeknight meal that you can make with the crockpot. This makes meal prep a breeze!
Make your favorite sandwiches at home in the slow cooker! These chicken Philly cheese steaks are a one-dish meal everyone can enjoy.
Sausage, chicken, and shrimp get mixed with fresh veggies and seasonings and are slow-cooked as a stew until just right. This jambalaya is a filling and comforting weeknight meal.
Slow-cooked in a juice that is full of flavor and seasonings, the family will enjoy this easy and delicious crockpot pork loin. Even the leftovers are enjoyable!
Who needs tacos? Spice up Taco Tuesday with this tasty slow-cooker taco pasta. Even the kids will want to get in on this dinner idea! Serve with a side of salsa and beans for a real treat!
A creamy ricotta cheese and spinach mixture is stuffed inside jumbo shells and slow-cooked with pasta sauce until perfectly tender and delicious.
A one-dish meal that's filling and easy to make. These garlic pork chops are slow-cooked with potatoes and mushrooms for a filling meal the whole family will enjoy.
Bring the flavors of Tuscany to you with this creamy and delicious crockpot Tuscan chicken. It's a toss-and-go easy dinner recipe that you will never forget.
Easy, filling, and delicious, this chicken enchilada casserole will be a hit with the entire family. Serve with a hefty dollop of sour cream!
Meatloaf is slow-cooked with baby garlic seasoned potatoes for a delicious meal.
Now this is a dinner we can all get down with! This crockpot chicken is slow-cooked with stuffing to create a flavorful, tender, and juicy meal the whole family will love.
Tender and juicy, this pork tenderloin is the perfect weeknight dish that you can pair with veggies or cauliflower rice.
Seasoned chicken and smoked sausage are combined with a tasty Alfredo sauce that's full of flavor and super easy to make.
One of the easiest ways to cook ribs, these slow cooker ribs come out tender and delicious. Enjoy them with your favorite sides for a tasty dinner that's filling and easy to make.
One of the more unique crockpot recipes,pPizza lovers will want to try this easy-to-make slow cooker pizza casserole! Change out your typical pizza night for pizza casserole night and you won't regret it!
Typically you will find this dish baked in the oven but when made in the crockpot, you get a delicious version that's super easy to make.
Don't these chicken thighs look absolutely delicious? These chicken thighs are easily made in the slow cooker with your favorite veggies for a filling chicken recipe dinner.
An easy weeknight crockpot dish that's super easy to make, full of flavor, and delicious. Total comfort food!
This marry me chicken is a dish that everyone seems to love. Typically, it's made in the oven, but this recipe turns it into an easy and delicious crockpot recipe you can make throughout the week. Grab a bowl and dig in!
The Goods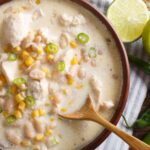 20 Easy Weeknight Crockpot Meals
We appreciate you taking the time to rate!
Effortless weeknight dinners are just a Crockpot away! Discover our Easy Weeknight Crockpot Meals for stress-free, delicious dining.
Recipes
Slow Cooker Brown Sugar Pineapple Chicken

Slow Cooker Beef and Broccoli

Chicken Philly Cheese Steaks

Slow Cooker Jambalaya

Crockpot Pork Loin

Slow Cooker Taco Pasta

Slow Cooker Stuffed Shells with Spinach

Crockpot Creamy Garlic Pork Chops with Mushrooms and Potatoes

Crockpot Tuscan Chicken

Slow Cooker Chicken Enchilada Casserole

Slow Cooker Meatloaf and Potatoes

Slow Cooker Whole Chicken with Stuffing

Slow Cooked Teriyaki Pork Tenderloin

Slow Cooker Cajun Chicken Alfredo

Easy Crock Pot Ribs

Slow Cooker Pizza Casserole

Slow Cooker Baked Ziti

Slow Cooker Chicken Thighs

Honey Garlic Beef Noodles

Crockpot Marry Me Chicken
Instructions
Choose a recipe to try.

Gather the ingredients needed.

Cook and enjoy!