Wondering what to do with that flank steak sitting in the fridge? Look no further than these 18 easy and delicious flank steak recipes.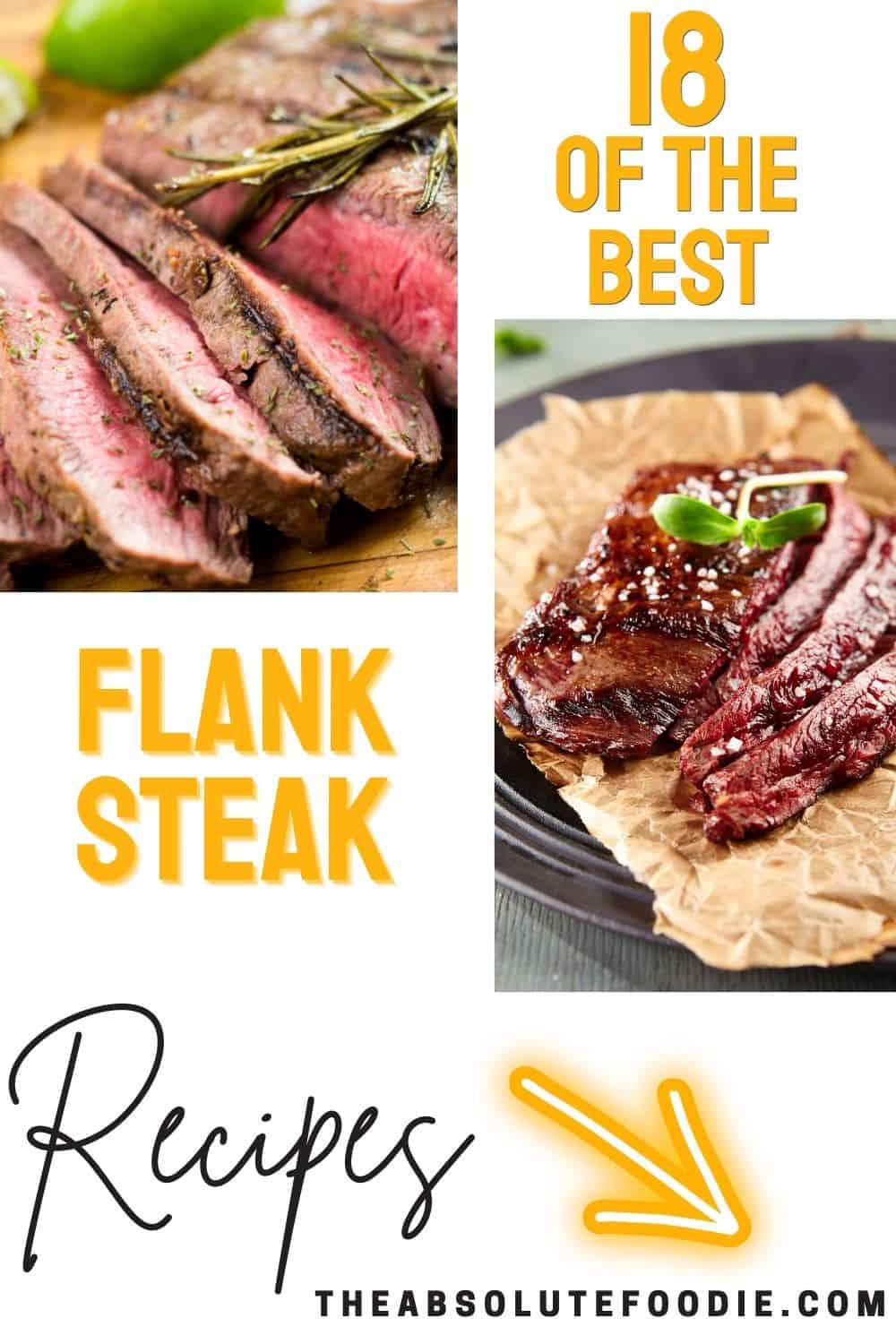 Flank steak kind of gets a bad rap when it comes to cooking. Some people love it, some hate it, and then there are those who have never tried cooking with flank steak.
Jump to:
If you are looking to enjoy an inexpensive steak dinner at home, flank steak can be used in a variety of different recipes, and it cooks quickly making it perfect for busy weeknights.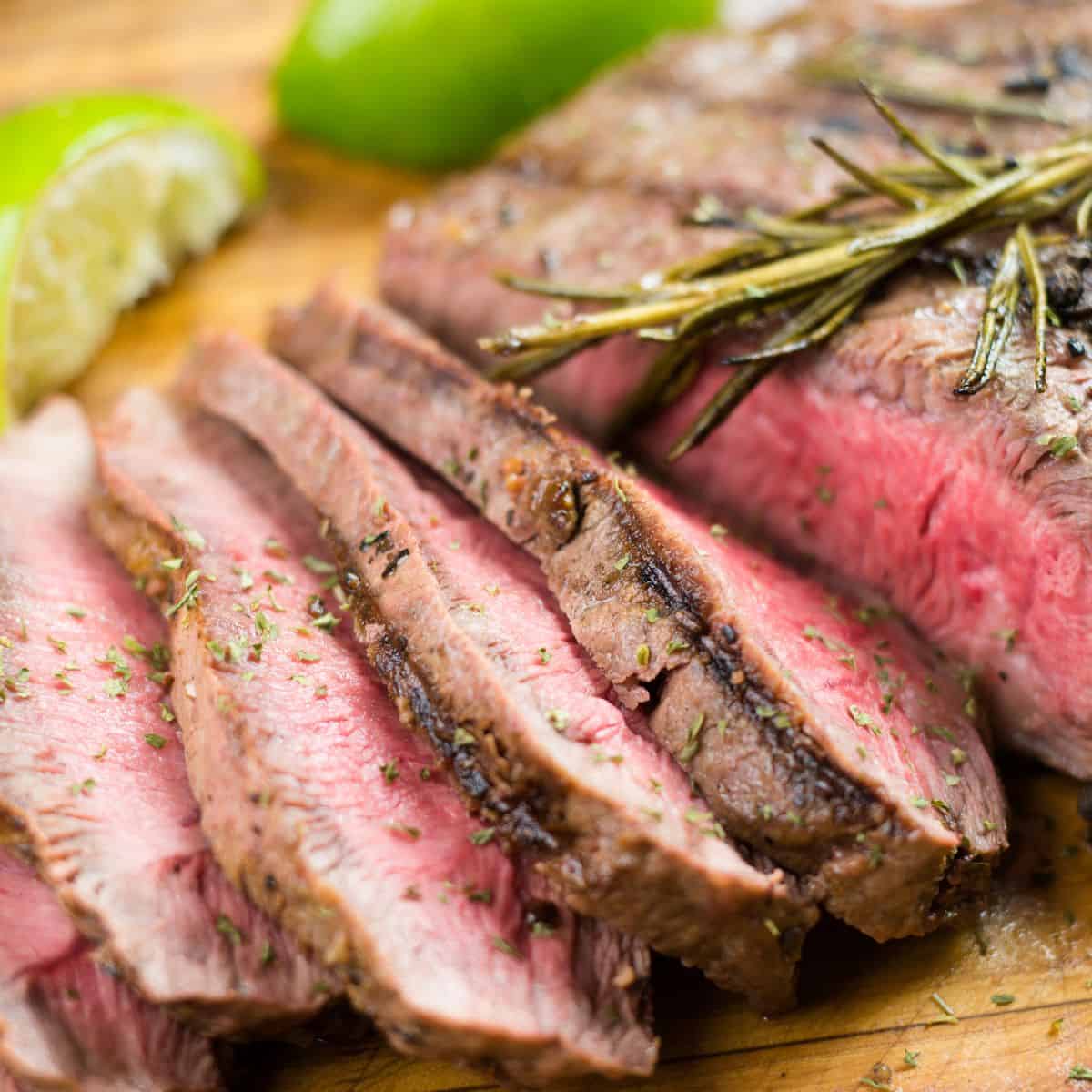 You can enjoy flank steak cooked like you would a typical steak with your favorite dipping sauce, cut into strips to make fajitas and tacos, or even stuffed with a flavorful mixture that will elevate the flavors.
18 Flank Steak Recipes
Quick and easy to make, this carne asada steak recipe is full of flavor and perfect for the family to enjoy during the week. Serve with guacamole for a true treat!
Tender and coated in a flavorful brown sugar chili powder rub, this slow cooker flank steak can be served over potatoes for a filling meal.
Only 6 ingredients are needed to make this delicious snack, appetizer, or dinner dish that the family will love.
Perfect for busy weeknights, this cooked flank steak is made on the stove, or in the oven, and is full of buttery garlic flavor.
Flank steak is mixed with a spicy and sweet seasoning blend and then topped with grilled corn salsa for a restaurant-quality dish the family will enjoy. Delicious served with sour cream!
Try this buttery flank steak marinade on your flank steak and then cook the steak in the oven or on the grill for the perfect main dish.
A tender juicy flank steak is stuffed with peppers, onions, and cheese to create low-carb flank steak fajitas worth trying.
Perfect for busy weeknights when you don't feel like putting much work into dinner, these flank steak tacos are filling and delicious. Drizzle a little lime juice and dig in!
Marinated in a tequila lime mixture and then grilled until the steak is just right, this flank steak can be paired with your favorite side for a filling meal.
The perfect party appetizer that's affordable and delicious, these flank rolls will be the hit at any party. Who needs wraps?
Flank steak is pan-seared in a buttery sauce that's super simple to make and so delicious there won't be any leftovers of these tender cuts of beef.
Juicy flank steak is mixed with a beefy sauce and caramelized onions to create these delicious and easy-to-make sandwiches.
Enjoy street food in the comfort of your own home with these flavorful flank steak tacos with garlicky cilantro chimichurri.
Spice up your boring steak dinner by filling a fine cut of meat with spinach, mozzarella, and sun-dried tomatoes. It's easy to tailor to your tastes, too!
Hearty and filling, this southern Italian dish is perfect for entertaining. Thin slices of lean cut flank steak are braised in a wine sauce for a delicious meal.
Looks almost too good to eat! This stuffed flank steak with scallions, ginger, soy sauce, and teriyaki is grilled until just perfect. Perfect served with salads!
Pepper Steak Stir Fry has flank steak and bell peppers in the most amazing sauce. This is a restaurant-quality meal that you can make in less than 30 minutes!
Topped with a creamy gorgonzola sauce, this grilled flank steak is a delicious dish that the whole family will enjoy. Serve with broccoli and roasted red peppers for a great meal!
The Goods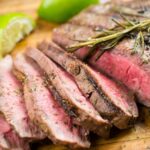 18 Flank Steak Recipes
We appreciate you taking the time to rate!
Wondering what to do with that flank steak sitting in the fridge? Look no further than these 18 easy and delicious flank steak recipes.
Recipes
Carne Asada Flank Steak Dish

Slow Cooker Flank Steak

Stuffed Flank Steak Pinwheels

Garlic Butter Flank Steak

Dry-Rubbed Flank Steak with Grilled Corn Salsa

Marinated Flank Steak

Fajita Stuffed Flank Steak

Flank Steak Tacos

Tequila Lime Flank Steak

Beef Flank Rolls with Vegetables

Pan Seared Flank Steak

Slow-Cooker Flank Steak Au Jus Sandwiches

Flank Steak Tacos with Garlicky Cilantro Chimichurri

Baked Stuffed Flank Steak

Beef Braciole

Grilled Stuffed Flank Steak with Scallions

Ginger, and Teriyaki Glaze

Pepper Steak Stir Fry

Grilled Flank Steak with Gorgonzola Cream Sauce