The best green pasta sauces to top off your favorite noodles for pasta night! These green sauces are vibrant, easy to make and delicious!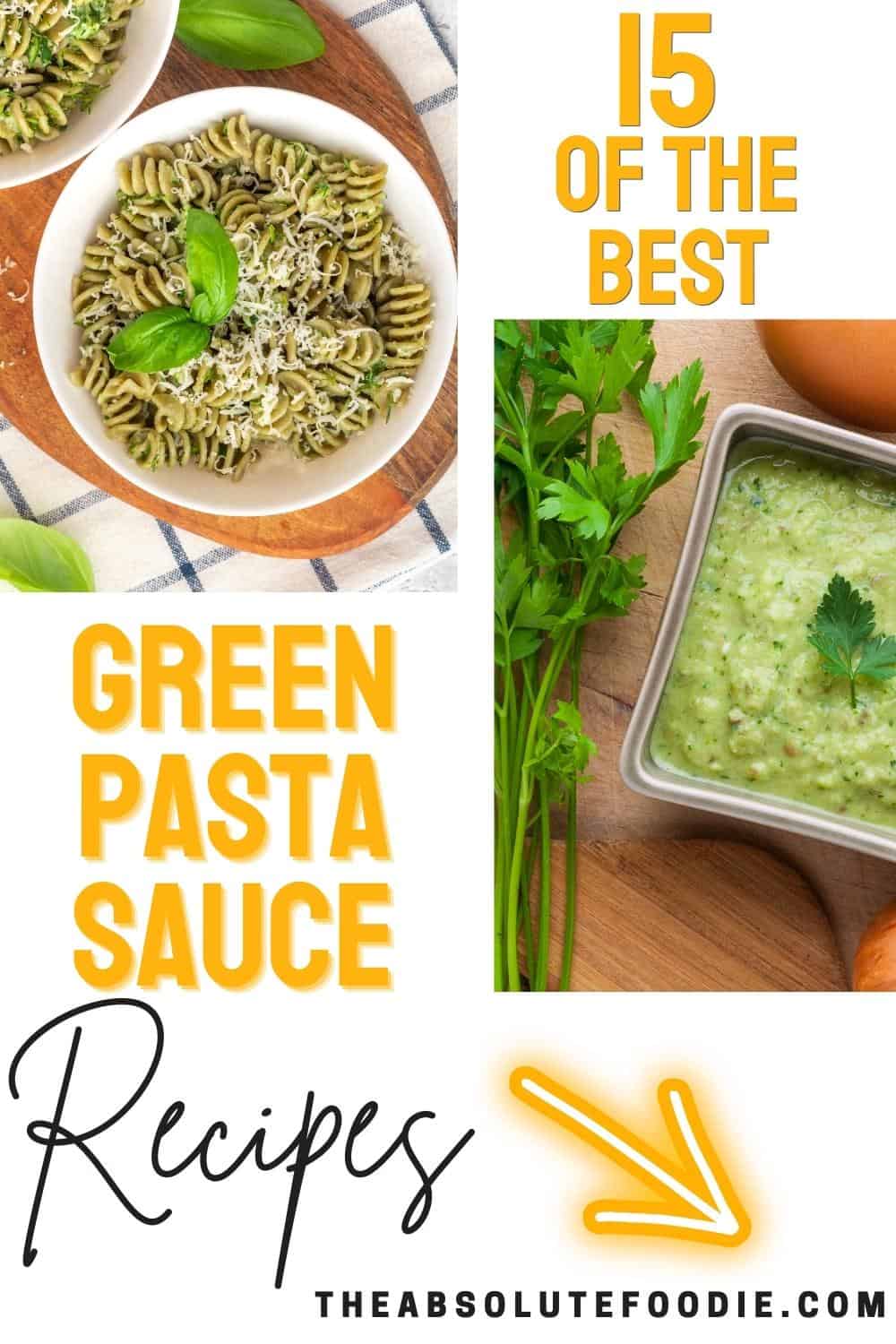 Ah, pasta! Who doesn't love a good bowl of pasta every now and then?! But sometimes it's nice to mix it up once in a while, am I right? That's where these green pasta sauces come in! Perfect for conventional or gluten-free pasta alike, these green pasta sauce recipes incorporate delicious ingredients like veggies such as peas and zucchini, herbs like basil and cilantro and a good dose of spices and olive oil to make some truly flavorful sauces perfect for your favorite pasta type. Enjoy!
Jump to:
15 Delicious Green Pasta Sauces
Made with avocado, fresh herbs, jalapeno pepper and pistachios, this fragrant green sauce certainly isn't short on flavor.
Also known as "Aji verde", this vibrant, spicy green sauce makes a great addition to a pasta dish for the spice lovers.
This cilantro chimichurri with garlic and red pepper flakes comes together in seconds with a blender or food processor and works well in warm pasta dishes and cold pasta salads alike.
High up there in the unique category, this basil mango sauce adds a tropical, yet savory taste to any pasta bowl.
If you've yet to incorporate tahini into your pasta recipes, then you are missing out! Tahini adds nutrients like protein and healthy fats, while adding some nuttiness that complements the fresh herbs used in this green pasta sauce.
Chermoula is a vegan sauce with its roots in Africa, and it adds a vibrant fresh kick thanks to lemon juice, olive oil and parsley.
Green Goddess is an herby yogurt-based sauce with a bit of zing. It works really well served over spaghetti with roasted cherry tomatoes. It can be made dairy-free by using plant-based yogurt instead.
Spicy fans rejoice with this flavor packed Middle Easter sauce incorporating both fresh and dried chili peppers for depth of flavor.
This green spinach pasta sauce is a great way to get a good dose of veggies in on pasta night!
Cook pasta in a pot while you prepare this creamy green sauce that incorporates pasta water and only needs a simple blend.
This sauce incorporates basil leaves and vegetables like zucchini for a truly green sauce perfect your favorite noodles.
Using cashews and fresh poblano peppers, this super creamy sauce makes for a unique and flavorful pasta sauce.
Incorporating kale some for some true veggie power and a bit of fiber, this green sauce makes excellent leftovers to boot!
Ready in less than 30 minutes, this avocado spin on carbonara would not be complete without that sprinkle of parmesan cheese to tie it all together!
This round-up would not be complete without a green pesto and this sage pesto that uses hazelnuts instead of the classic pine nuts just sounds like a whole lot of fun!
The Goods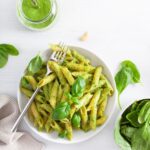 15 Green Pasta Sauces
We appreciate you taking the time to rate!
The best green pasta sauces to top off your favorite noodles for pasta night! These green sauces are vibrant, easy to make and delicious!
Recipes
5 Minute Magic Green Sauce

Peruvian Green Sauce

Chimichurri Verde Sauce

Basil Mango Sauce

Green Tahini Sauce

Chermoula Sauce

Green Goddess Sauce

Zhug (Yemenite Green Hot Sauce)

Green Spinach Pasta Sauce

Creamy Avocado Pasta Sauce

Simple Basil Cream Sauce

Poblano Green Creamy Sauce for Pasta

Creamy Kale Avocado Pasta Sauce

Avocado Carbonara

Sage Pesto Sauce