A simple dinner dish that everyone in the family love, these pink sauce pasta recipes are easy to make and full of flavor.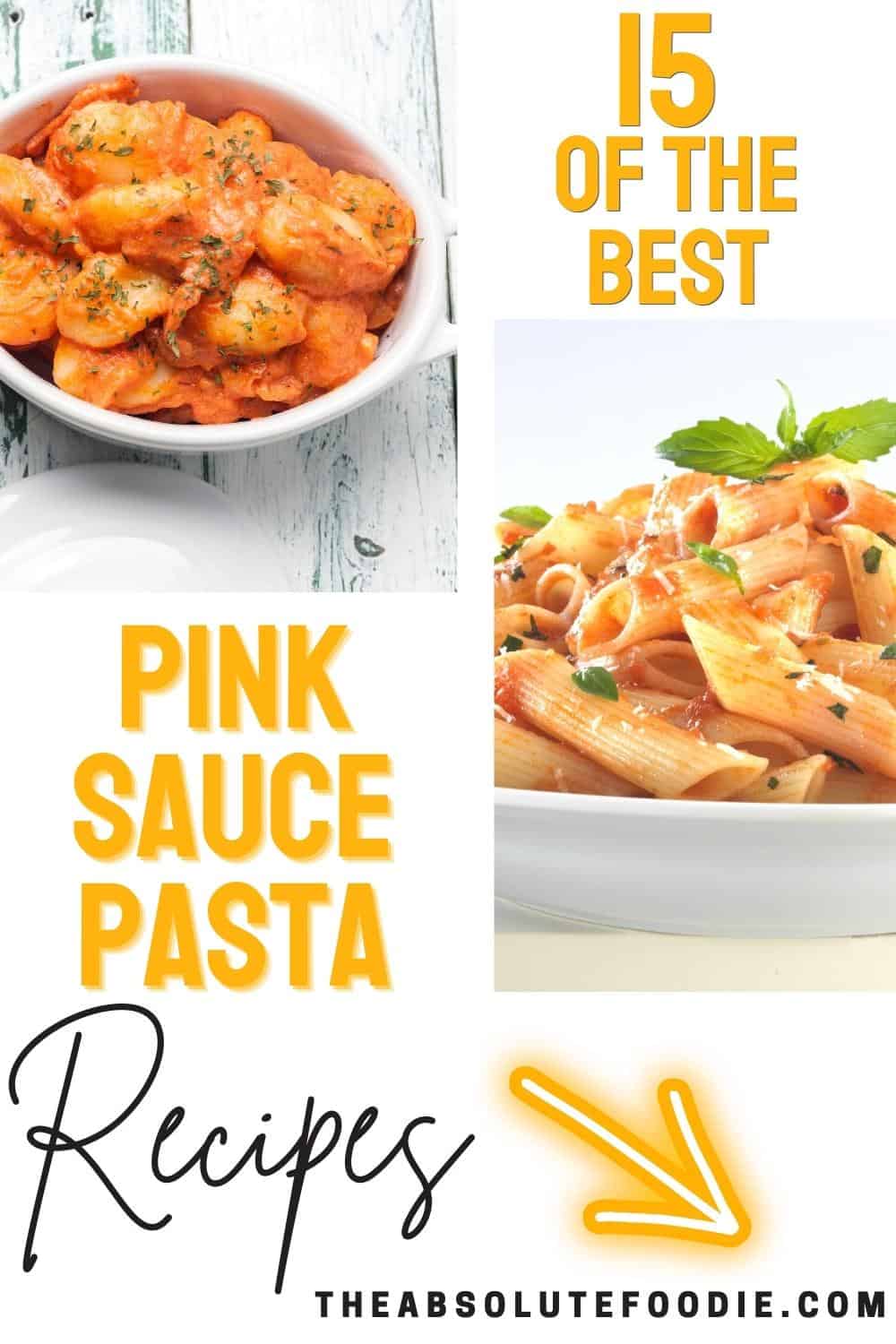 Jump to:
Pink pasta sauce is made with a simple creamy tomato sauce that works with just about any type of pasta. You may also find it called "rosa" because when the heavy whipping cream and the red tomato sauce come together, it creates a pink color. Rosa is an Italian name for pink.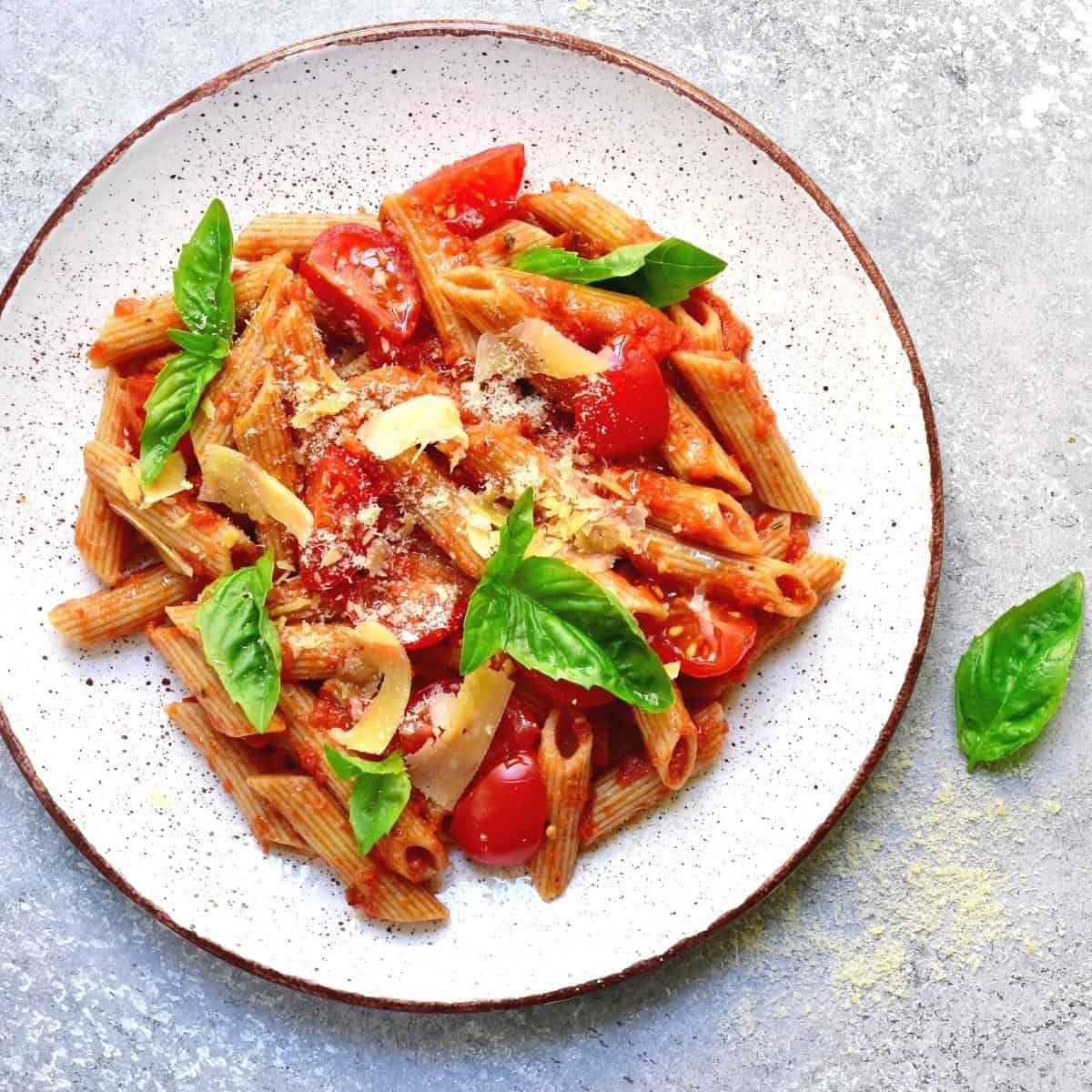 Delicious and easy to make, these pink sauce pasta recipes will be a hit. Serve them up for a quick weeknight dinner or impress dinner guests with a fancy pasta dish for any occasion.
15 Ways to Make Pink Sauce Pasta
Ground turkey and pink pasta sauce are used to make this easy weeknight dinner dish. Add fresh spinach for even more flavor.
A creamy sauce that's mixed with al dente spaghetti noodles, this creamy tomato pasta will be a delicious dinner that even the kids will love.
A restaurant-quality dish that's easy to make, this creamy and easy shrimp pasta with pink sauce made with marinara sauce and alfredo sauce is delicious.
Baked until the cheese is gooey, this perfect baked pasta has Italian sausage mixed in with some delicious seasonings and a stir of heavy cream.
You will find tons of parmesan cheese flavor with this quick and easy pink sauce pasta, and it will be ready to go in just 20 minutes. Add chicken for a protein option!
Your dinner dish gets even cheesier with the added mozzarella cheese. Easy, delicious, and quick. Top with fresh basil for that special touch!
Creamy and filling, you are going to want to try this easy cheese ravioletti dish. Smothered in pink sauce, it'll be a filling dinner.
The ultimate creamy dish, this pasta combines the flavors of pink sauce (tomato-cream suace) with spinach and pasta for a delicious dinner with a touch of nutrition.
Ready in just 15 minutes, this shrimp rose pasta is infused with garlic, olive oil, onion, and chili for a mouthwatering dish.
Only a few simple ingredients are needed to make this rich and creamy rose sauce. You'll be happy with this dinner dish! For a kid-friendly touch, swap the noodle for elbow macaroni instead.
A light yet creamy dish, this dinner delight is made with farfalle pasta that's smothered in a mushroom rose pasta sauce. For a touch of spice, add a pinch of red chili flakes.
Sweet tomatoes are simmered with Italian herbs and then a touch of cream is added to create a silky creamy pasta dish.
A spicy pasta dish that is sure to awaken your taste buds, this pretty pink pasta dish is easy to make.
A vegan version of the creamy tomato pink sauce recipe, this delicious dish uses roasted tomatoes for a special flavor.
A 20-minute dinner dish that's sure to delight, this delicious penne pink sauce pasta will be a hit. Serve with a fresh salad for a well rounded meal!
The Goods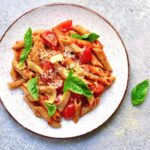 15 Pink Sauce Pasta Recipes
We appreciate you taking the time to rate!
A simple dinner dish that everyone in the family love, these pink sauce pasta recipes are easy to make and full of flavor.
Recipes
Ground Turkey Pasta

Creamy Tomato Pasta

Easy Shrimp Pasta with Pink Sauce

Baked Italian Sauce Pasta with Pink Sauce

Parmesan Pink Pasta

Mozzarella Penne Rosa Pasta

Cheese Ravioletti in Pink Sauce

Creamy Spinach Tomato Pasta

Shrimp Rose Pasta

Roasted Garlic Rose Sauce

Farfalle Pasta with Mushroom Rose Sauce

Pappardelle Pasta

Spicy Creamy Pasta

Pink Pasta Sauce with Fire Roasted Tomatoes

Penne Pink Sauce Pasta Dish