This collection of Just Egg recipes includes everything from breakfast to brunch and dinner. We have even thrown in a few extra recipes for desserts that we think you will enjoy.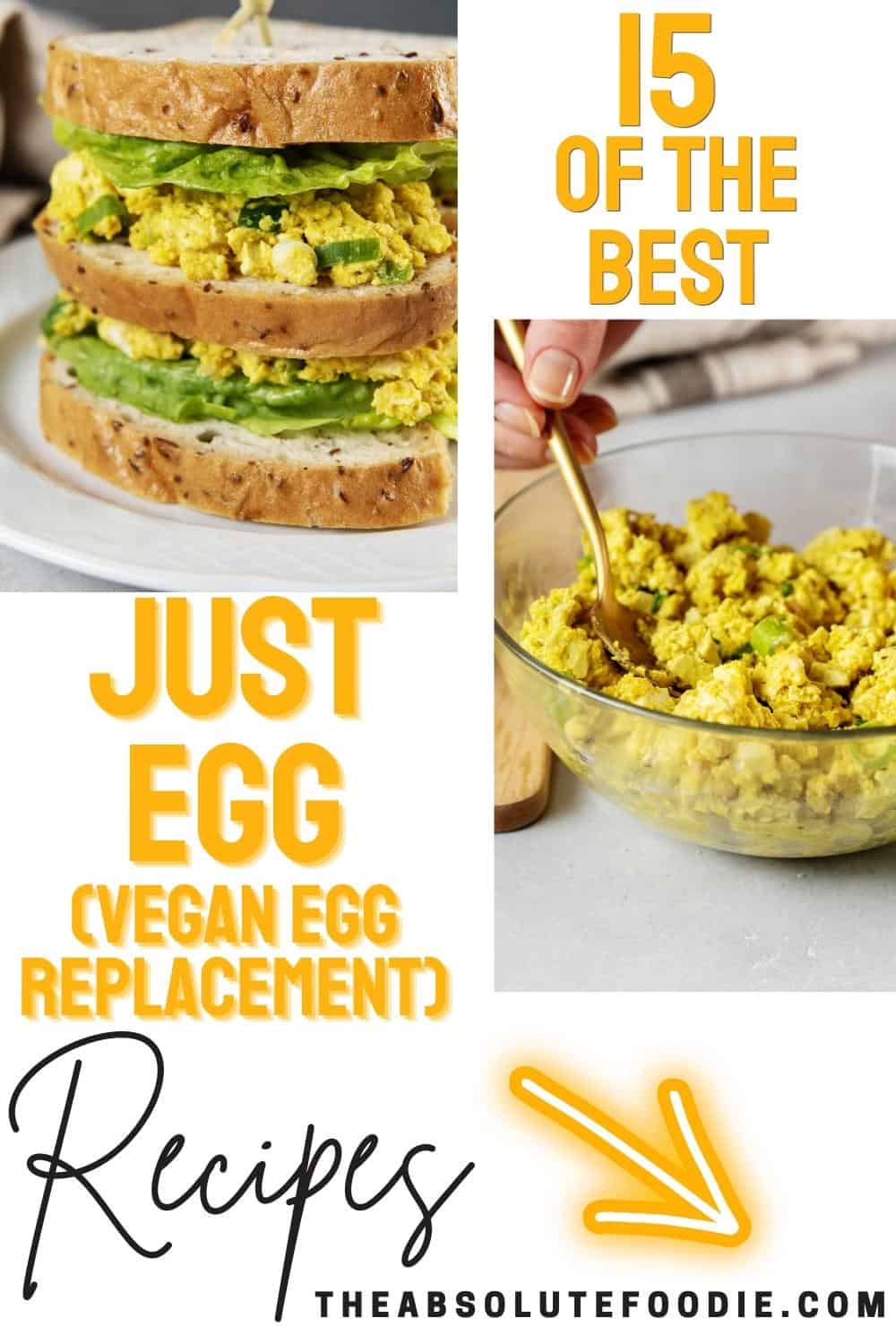 If you are unfamiliar with Just Egg, it is a vegan egg substitute made with the protein of mung beans, that can be used for baking and cooking. It is ideal for those with egg allergies but still want to enjoy those flavorful breakfast, brunch, or dessert goodies.
Just Egg remarkably tastes much like real eggs with an eggy flavor, has a texture much like the real thing and even better: scrambles just like eggs!
You can use Just Egg just as you would a conventional egg — in sandwiches, vegan breakfast recipes alongside vegan cheese, vegan butter or vegan meats, in sauces like hollandaise sauce, in baking recipes and anywhere your imagination can take you. Just Egg products are liquid eggs, rather than the common vegan egg powder you may be used to, and are gluten-free, too!
Jump to: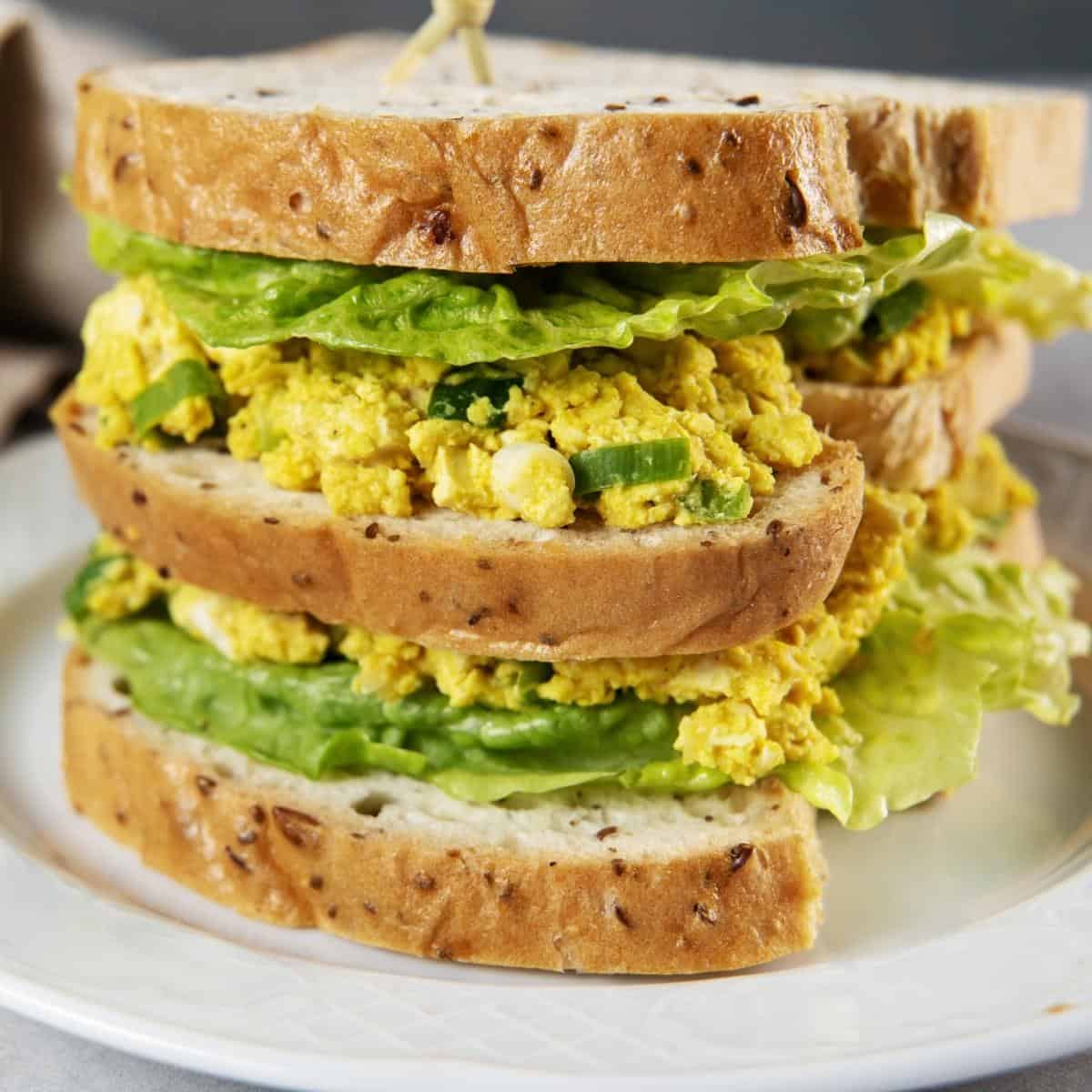 Ready to see some tasty Just Egg recipes that the entire family can enjoy? Here are just a few of the favorites many have enjoyed.
15 Just Egg Recipes
This Just egg omelette is fluffy and filled with veggies, black salt (aka kala namak) and it is made with JUST Egg. It's a quick breakfast you can have ready in no time. From experience, it is delicious with onions, tomatoes, mushrooms and bell peppers!
A vegan Just Egg quiche that's perfect for brunch or breakfast. It's also a great vegan quiche for holidays or when feeding a crowd. Serve with vegan sausage or vegan bacon for an extra special meal.
When you want an easy vegan breakfast that's also filling, make yourself a Just Egg quesadilla. You can customize it with your favorite flavors to start the day off right and serve alongside a favorite salsa.
A sweet breakfast idea that everyone in the family is sure to enjoy, this French toast is made with an eggless and dairy-free custard.
Just Egg scrambled eggs, beans, avocados, and lots of colorful veggies are used to create this hearty breakfast that's also healthy.
Hash browns, veggies, and Just Egg come together to make this vegan breakfast casserole that's easy and delicious.
Don't want to skip out on enjoying that delicious brioche flavor? These homemade brioche buns are made with Just Egg so you can enjoy a tasty vegan side.
You only need six simple ingredients to make this tasty homemade vegan lemon curd. Make ahead of time and freeze so that you can enjoy it for up to 2 months.
An easy and delicious crème brulee recipe that's made with Just Egg egg mixture, this tasty treat is going to be a hit.
Meatloaf is one of the ultimate comfort foods and this recipe uses Just Egg and plant-based meat so that you can enjoy a tasty vegan dinner.
Take out inspired egg fried rice makes for a delicious dinner idea. This recipe is filled with veggies that are tossed with Just Egg.
No need to skip out on the flavor of homemade noodles! Just Egg is used in this recipe so that you can enjoy the vegan egg pasta with your dishes.
The perfect appetizer for any party, these vegan spinach pies are made with Just Egg and will be a hit with guests.
Featuring Just Egg, this tasty breakfast idea is made with roasted vegetables to give you a filling meal that you won't forget.
Enjoy these fluffy buttermilk waffles with your favorite toppings and you have a delicious and healthy vegan dish. Bonus: you can even use these to make a fancy breakfast sandwich!
The Goods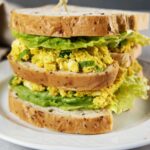 15 Just Egg Recipes
We appreciate you taking the time to rate!
A collection of the best Just Egg recipes! Everything from breakfast, lunch and dinner to dessert! Vegan!
Recipes
Just Egg Omelet

Just Egg Quiche

Just Egg Quesadilla

Just Egg French Toast

Breakfast Tacos

Hash brown Casserole

Homemade Brioche Buns

Lemon Curd

Easy Crème Brulee

Just Egg Meatloaf

Vegan Egg Fried Rice

Vegan Egg Pasta

Vegan Spanakopita

Just Egg Roasted Veggie Frittata

Vegan Buttermilk Waffles