Keto smoothie recipes are the perfect way to start your day or when you need a healthy pick-me-up throughout the day. We love enjoying them as a breakfast treat or midday snack. They are especially helpful when you need something quick to whip up before you head out the door.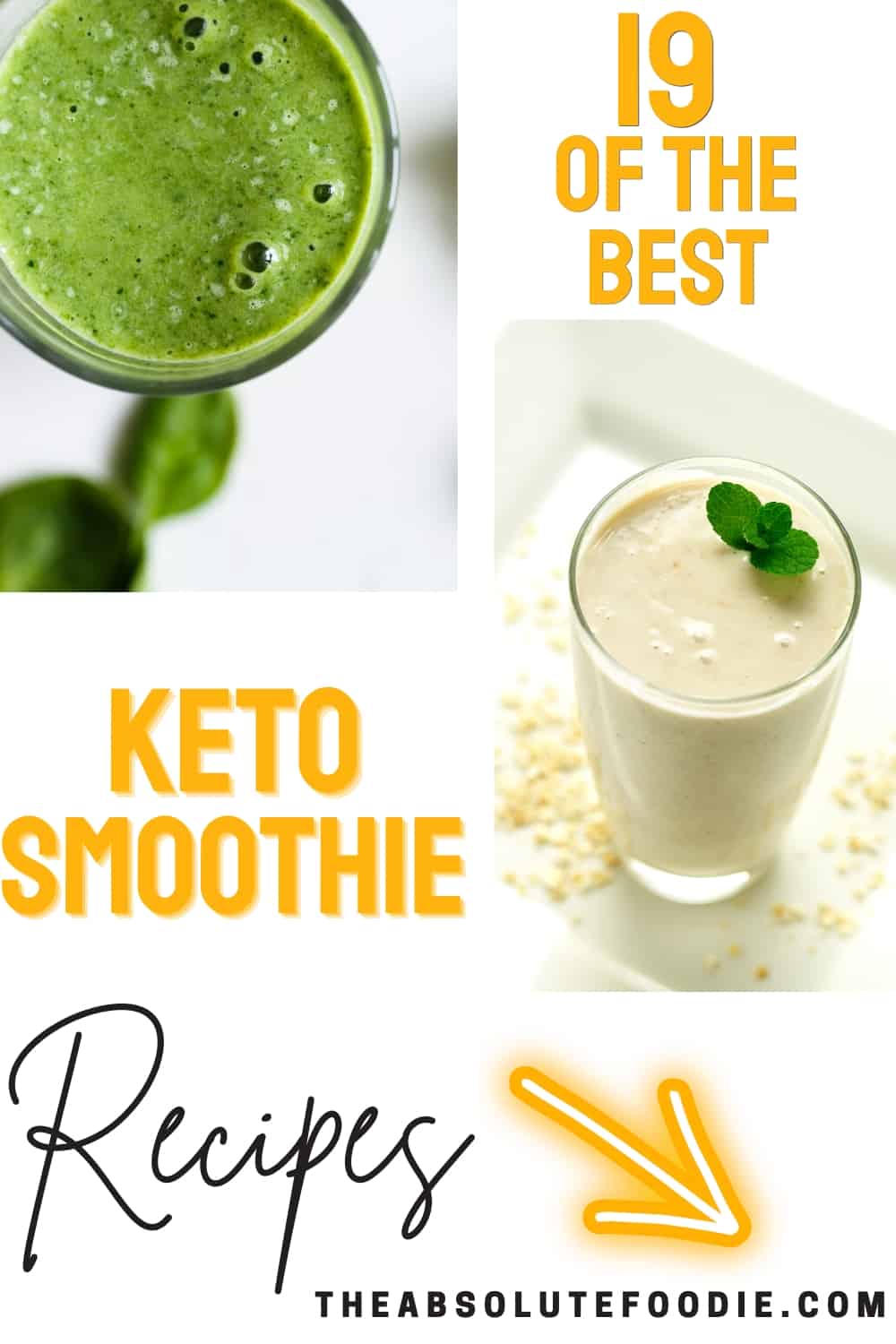 Smoothies are a great way to include all of the healthy ingredients you need when it comes to following any type of diet. And all you need is a blender! You can also control the ingredients that go into your smoothies and customize them by adding your favorite keto-friendly ingredients, fresh fruits, and more.
Jump to: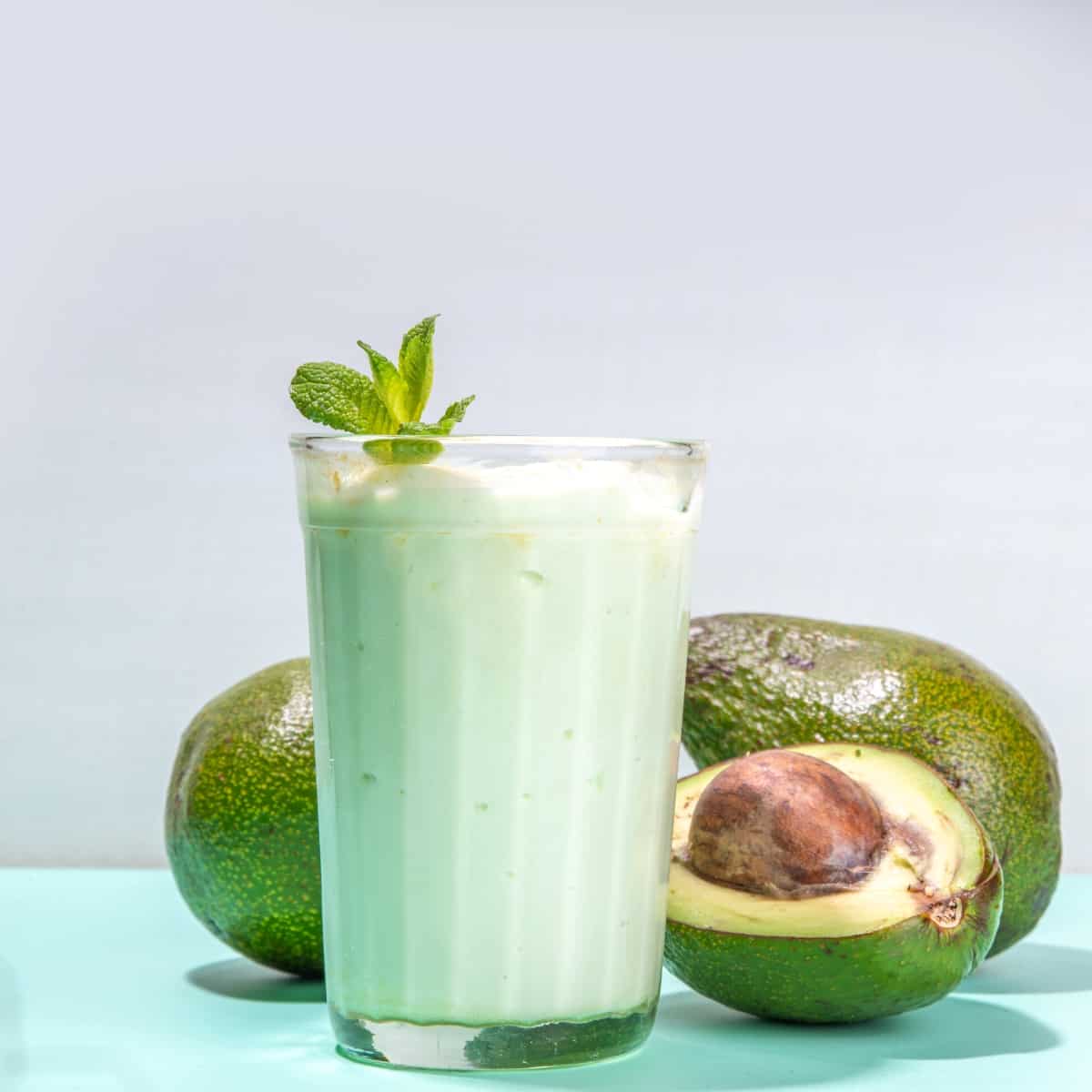 These easy-to-make keto smoothie recipes are refreshing and healthy, and you can whip them up in no time. We've included some dessert-type low-carb smoothies that are also keto-friendly and made with low-carb sweeteners, for when you want that extra sweet treat or want to enjoy them as a dessert.
19 Keto Smoothies
Love peanut butter? This peanut butter smoothie is an easy and delicious keto-friendly smoothie you will love. Just throw all of the ingredients in and blend!
A refreshing smoothie that tastes just like vanilla ice cream! It's hard to believe this is a keto-friendly smoothie but it is! Made with MCT oil and chia seeds for added nutrition.
This mixed berry smoothie is a light and refreshing treat that you can enjoy for breakfast or a snack. Packed with Vitamin C (and a handful of spinach), too!
No need to skip out on dessert! This keto smoothie recipe tastes just like your favorite strawberry cheesecake dessert.
Cucumber, kale, lemon juice, and celery are the star ingredients of this delicious and easy-to-make keto-friendly smoothie recipe. Low in calories, too!
The full-fat coconut milk in this keto smoothie gives it that extra creamy texture and delicious taste for your morning or midday snack.
Low-carb, keto-friendly, and gluten-free, this dessert shake is a sweet treat that you can enjoy without all the guilt. Made with ice cubes and nut butter!
Thick and creamy, this keto smoothie is loaded with blueberries and only needs three ingredients to make.
Quick and easy to make, this carrot cake smoothie is a filling breakfast or snack that tastes just like carrot cake.
Enjoy this delicious raspberry cheesecake when you want a sweet but healthy treat during the day. Made with heavy cream and cream cheese – yum!
Low carb and high in healthy fats, this keto smoothie recipe is easy and quick to make when you want a tasty breakfast or snack.
If you are craving a delicious smoothie that's keto-friendly and easy to make, this strawberry and peanut butter-flavored smoothie is the perfect way to go. One of the best low-carb strawberry smoothies!
Key lime pie lovers will be happy to know that they can enjoy that wonderful taste of their favorite dessert with this key lime pie smoothie made with lime juice!
A keto-friendly smoothie that's incredibly delicious and easy to make. This smoothie will taste just like a dessert. Made with chocolate protein powder and cacao powder.
With only 8.5 net carbs, a perfect fruit smoothie that includes no yogurt and no milk, this berry smoothie is a refreshing keto smoothie recipe you will enjoy. Dairy-free and made with unsweetened almond milk.
A smoothie that's just a little sweet and packed with nutrition, this keto avocado smoothie will be the perfect way to get your day started.
Delicious and sweet, this refreshing strawberry banana smoothie is a tasty keto smoothie that you can enjoy while following the keto diet.
A tropical smoothie that's keto-friendly and healthy, this avocado and pineapple treat is creamy, and easy to make. and packed with delicious flavors!
You only need a handful of ingredients to make this mixed berry smoothie when you want to enjoy a refreshing fruit smoothie. A great use for vanilla extract if you ask me!
The Goods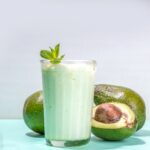 19 Keto Smoothie Recipes
We appreciate you taking the time to rate!
A collection of the best healthy and delicious low carb keto smoothie recipes for the perfect start to your day or midday snack on the go.
Recipes
Keto Peanut Butter Smoothie

Keto Coffee Smoothie

Keto Berry Smoothie

Keto Strawberry Cheesecake Smoothie

Green Keto Smoothie

Raspberry Coconut Smoothie

Salted Caramel Keto Smoothie

Keto Blueberry Smoothie

Keto Carrot Cake Smoothie

Keto Raspberry Cheesecake Smoothie

Easy Keto Smoothie

Keto Strawberry Smoothie

Key Lime Pie Smoothie

Chocolate Peanut Butter Smoothie

Frozen Berry Smoothie

Keto Avocado Smoothie

Keto Strawberry Banana Smoothie

Avocado Pineapple Smoothie

Triple Berry Vanilla Smoothie
Instructions
Choose a recipe to try.

Gather the ingredients needed.

Cook and enjoy!