If you are looking for meat-based alternatives for dinners, lunches, or snacks, these soy curls recipes are easy to make. They are also so full of flavor that you will forget that you are even eating dehydrated soybeans!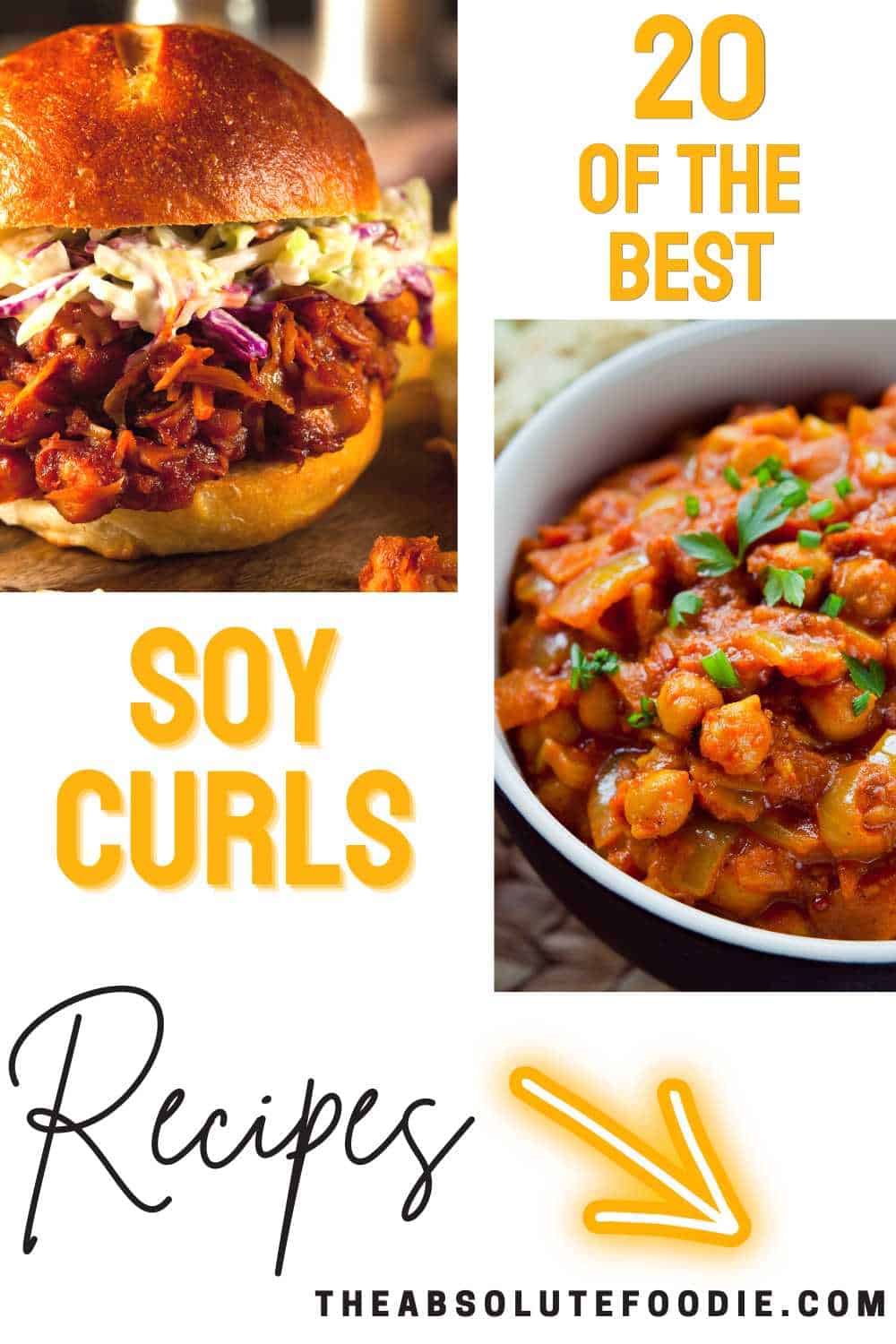 Soy curls have a texture that is like chicken so you can easily create a variety of dishes with them. Soy curls can be boiled, baked, or fried, giving you a delicious dish.
Jump to:
Below is a list of some of the best soy curl recipes that we have found. These dishes are not only easy to make but they are also filling, full of flavor, and perfect for the family.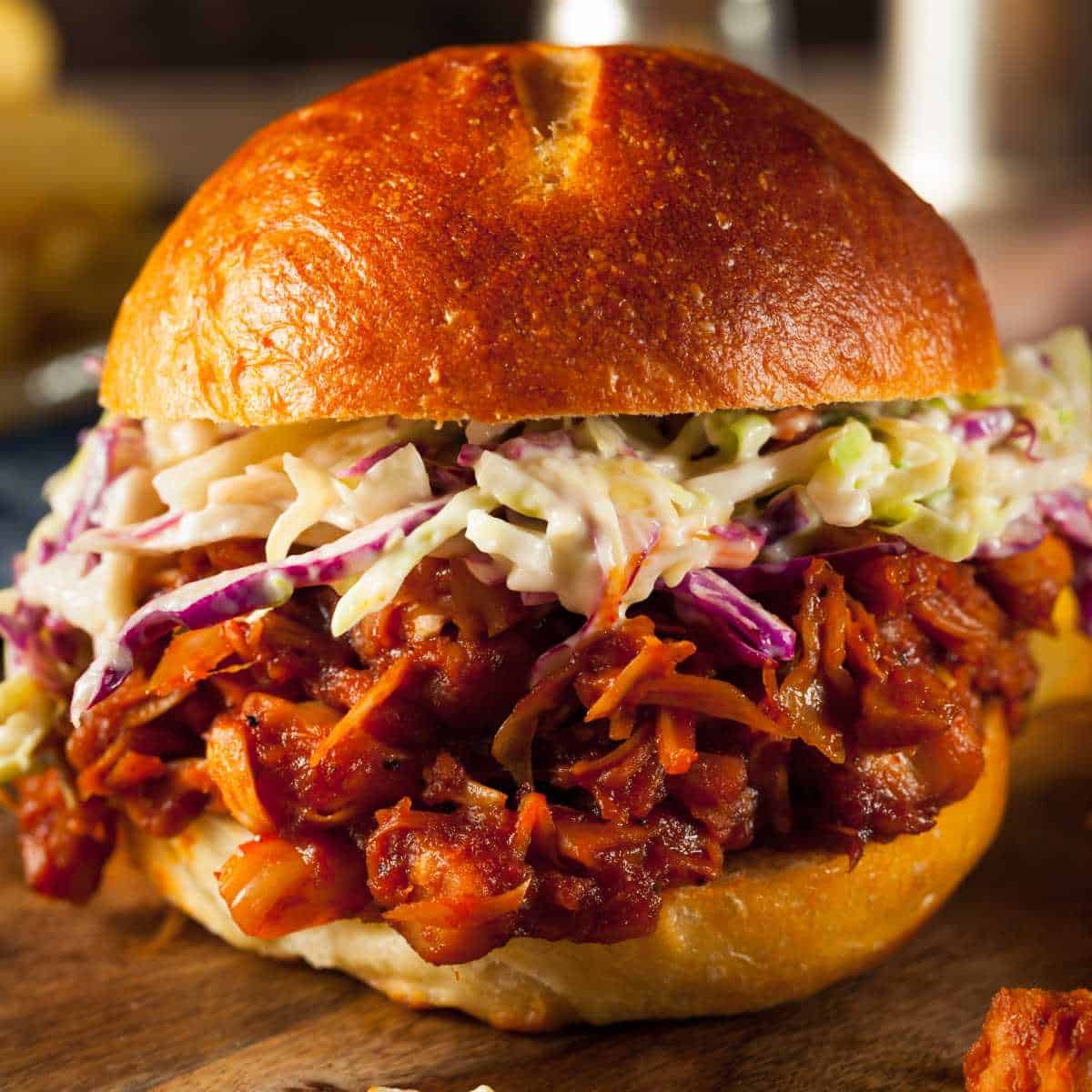 What Are Soy Curls?
Soy curls, also known as textured soy protein, are a versatile and plant-based protein option that has gained popularity among vegetarians and vegans. Made from whole soybeans, soy curls have a meaty texture that makes them excellent vegan meat substitutes for chicken or beef in various dishes. They are easy to prepare and absorb flavors exceptionally well, making them a go-to ingredient for creating delicious and satisfying meals.
To use soy curls, simply rehydrate them by soaking them in hot water or vegetable broth for about 10 minutes. Once hydrated, they can be seasoned and cooked just like meat. Whether marinated and grilled, stir-fried with vegetables, or simmered in a flavorful sauce, soy curls can be transformed into a wide range of dishes, from stir-fries and tacos to curries, soups, salads, and sandwiches. Their chewy texture and ability to absorb flavors make them a favorite among those looking to incorporate more plant-based proteins into their diet.
One of the advantages of using soy curls is their nutritional profile. They are an excellent source of vegetable protein, high in fiber, and low in fat, making them a healthy alternative meat substitute. They are also rich in iron, calcium, and other essential minerals. Soy curls are gluten-free and can be used in various dietary preferences, including vegan, vegetarian, and gluten-free diets. Whether you're looking to reduce your meat consumption or explore new plant-based options, soy curls offer a tasty and nutritious alternative that will delight your taste buds.
20 Soy Curl Recipes
Made with soy curls and ready in just 20 minutes, this vegan BBQ sandwich is easy and delicious. It's perfect for a warm weekday when you want to spend less time in the kitchen.
A vegan take on the popular Thai dish called, Pad Krapow Gai, this Thai dish is easy to make. Top it over rice and you have a filling meal, packed with protein, that the whole family can enjoy.
Want to enjoy a vegan BLT? This plant-based soy curl lettuce and tomato wrap is a delicious alternative. Enjoy for lunch or dinner with your favorite side dish.
A hearty vegetable dish that's perfect for any night of the week! It's quick, easy to make, filling, and delicious.
Seasoned soy curls are mixed with pineapple chunks, bell peppers, and a unique teriyaki sauce. Serve over rice bowls or even in a wrap for a tasty lunch or dinner.
Enjoy a new way to make fajitas with this soy curls fajita recipe. Add in your favorite peppers and onions and you can enjoy some tasty fajitas at home.
Enjoy the heart of New England flavor with this soy curls pot roast recipe. Serve it with your favorite sides or veggies and you have a filling meal even the kids will enjoy.
Frozen sweet corn, Southern-style hash browns, mild green chiles, and soy curls come together to create this filling Southwestern casserole. Top with fresh avocado slices for some healthy fats.
Served with sautéed bok choy, this vegan orange soy curls recipe is a fun vegan take on your traditional orange chicken recipe.
Substitute soy curls for the beef in this cheese steak recipe and you have a filling sandwich you will love.
Made in the air fryer for a quick and easy dinner, these buffalo soy curls can be served with rice for a filling meal. Use vegan ranch for a sauce side.
A tasty version of street corn, this skillet dish is made with soy curls for extra flavor and texture.
Another classic dish that we all love, especially during the winter, has gone vegan and is made with soy curls.
Nut free and vegan, this General Tso's dish is made with soy curls and can be paired with some delicious white rice.
Simple, delicious, and quick, these sheet pan soy curl poblano fajitas are going to be a dinner favorite. You can use the filling for burritos, too!
Sticky, sweet, and spicy, this dish is easy to make and delicious. Enjoy them on their own or pair them with a side dish for a full meal.
Chick'n Tikka Masala is cooked in a rich sauce that's simple yet full of flavor. Soy curls are used instead of chicken to create this vegan masterpiece.
Instead of chicken, use soy curls to create a chicken strip-like meal that even the kids will love. Serve with a side of bbq sauce for dipping.
Super easy to make, this vegan jerky is made with soy curls and makes the perfect snack throughout the day.
A veganized version of the famous crunch wrap, this dish brings you some Korean flavors that are unforgettable.
The Goods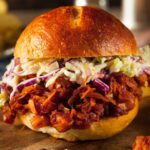 20 Soy Curls Recipes
We appreciate you taking the time to rate!
If you are looking for meat-based alternatives for dinners, lunches, or snacks, these soy curls recipes are easy to make. They are also so full of flavor that you will forget that you are even eating dehydrated soybeans!
Recipes
Best Vegan BBQ Sandwich with Soy Curls

Thai Basil Soy Curls

Soy Curl BLT Wraps

Spicy Soy Curl Stir Fry

Teriyaki Soy Curls with Pineapple and Bell Pepper

Soy Curls Fajitas with Peppers and Onions

Classic New England-Style Pot Roast Made With Soy Curls

Vegan Southwestern Casserole with Soy Curls

Sweet Corn and Hash Browns

Vegan Orange Soy Curls Recipe

Vegan Cheesesteak Made From Soy Curls

Air Fryer Buffalo Soy Curls

Vegan Street Corn Skillet with Soy Curls

Chick'n Noodle Casserole with Soy Curls

General Tso's Soy Curls

Sheet Pan Soy Curl Poblano Fajitas

Sweet & Spicy Sticky Soy Curls

Chick'n Tikka Masala

Vegan Chicken Strips

Easy Vegan Jerky

Korean BBQ Soy Curls Crunchwrap
Instructions
Choose a recipe to try.

Gather the ingredients needed.

Cook and enjoy!