A collection of the best dipping sauces for pizza! Looking for something to dunk that slice into? Look no further!
No matter what kind of pizza you are enjoying, there are some wonderful dipping sauces that will elevate the flavors. I know… you may be asking "why can't we just enjoy pizza as it is?" Well, because adding more flavors to the table can bring your pizza dinner night to a whole new level!
Jump to:
Sometimes the sauce combinations that many like to enjoy with their pizza can be strange. But don't be surprised if you end up enjoying the flavor once you try those sauce combinations!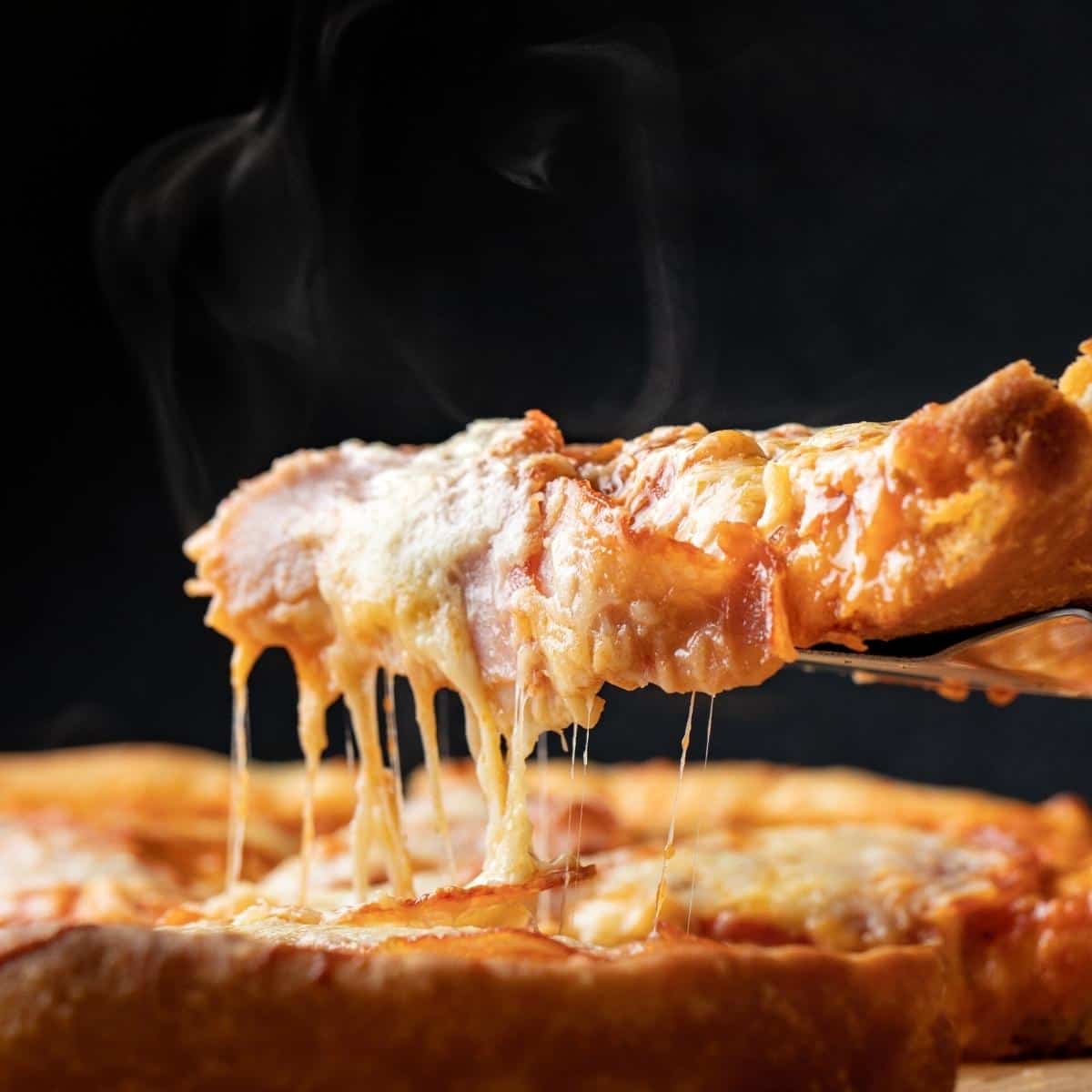 If you enjoy a delicious dipping sauce to go with your pizza or want to take your pizza dinner to a whole new level, check out these popular dipping sauces for pizza.
16 Sauces To Dip Pizza In
A spicy ranch sauce that goes well with pizza! You can whip it up while the pizza is cooling off and enjoy it with every slice.
This sweet BBQ sauce was specially made for a BBQ chicken pizza so why not make it for your favorite pizza and toppings and just use it as a dipping sauce come pizza night?
If you want a sauce that is a little sweet and a little spicy, this chili-infused honey dipping sauce is the way to go. It goes especially well with a super cheesy pizza!
A creamy garlic butter dip with herbs that's perfect for pizza crust, this sauce can also be enjoyed with steak, chicken tenders, or bread slices.
A homemade pizza aioli sauce (mayo + creamy garlic sauce) that's perfect for dipping and only takes a few minutes to prepare. Garlic aioli suits just about any pizza flavor!
Many enjoy this avocado ranch dip with their cheese pizza while others use it as a dipping sauce for just their pizza crust.
Love the taste of garlic with your pizza crust? This creamy garlic dipping sauce is an easy recipe that goes perfect with pizza.
Add some extra parmesan flavor to your pizza by mixing it into your ranch dipping sauce. Save what's left for chicken tenders, veggies, fries, and more.
Hot sauce, vinegar, and honey combine to create an amazing dipping sauce for just about everything, even pizza!
Love that famous garlic butter sauce from the pizza giant? Now you can make your own at home! Works great with a classic tomato sauce and pepperoni pizza!
Marina sauce is a popular pizza dipping sauce and has been for many years. This homemade marinara is perfect for dipping pizza with nearly any pizza toppings!
The crust is really like enjoying a piece of bread so why not try out this garlic bread dipping sauce to see if you enjoy it with your crust?
Pesto is an easy dipping sauce that you can make, and it has become a favorite dipping sauce for basil lovers.
A BBQ dipping sauce that is a little more sweet than spicy, this easy to make dipping sauce can be used for a variety of different things.
This tomato pizza sauce is a homemade sauce that you can use to make pizza with or as a dipping sauce for your pizza slices.
Like to add some fire to your pizza? This is a homemade Louisiana hot sauce recipe that you can use for dipping.
The Goods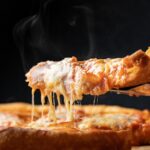 16 Dipping Sauces for Pizza
We appreciate you taking the time to rate!
A collection of the best dipping sauces for pizza! Looking for something to dunk that slice into? Look no further!
Recipes
Pizza Dipping Sauce

Sweet BBQ Sauce

Chili Infused Honey

Cowboy Butter Dipping Sauce

Pizza Aioli Sauce

Avocado Ranch Dip for Pizza

Garlic Dipping Sauce

Parmesan Ranch Dipping Sauce

Hot Honey Sauce

Copycat Papa John's Garlic Butter

Marinara Sauce

Garlic Bread Dipping Oil

Pesto Sauce

Coca Cola BBQ Sauce

Tomato Pizza Sauce

Homemade Louisiana Hot Sauce