Discover the versatility and nutrition-packed power of mung beans with these delightful mung bean recipes that will take your culinary adventures to the next level.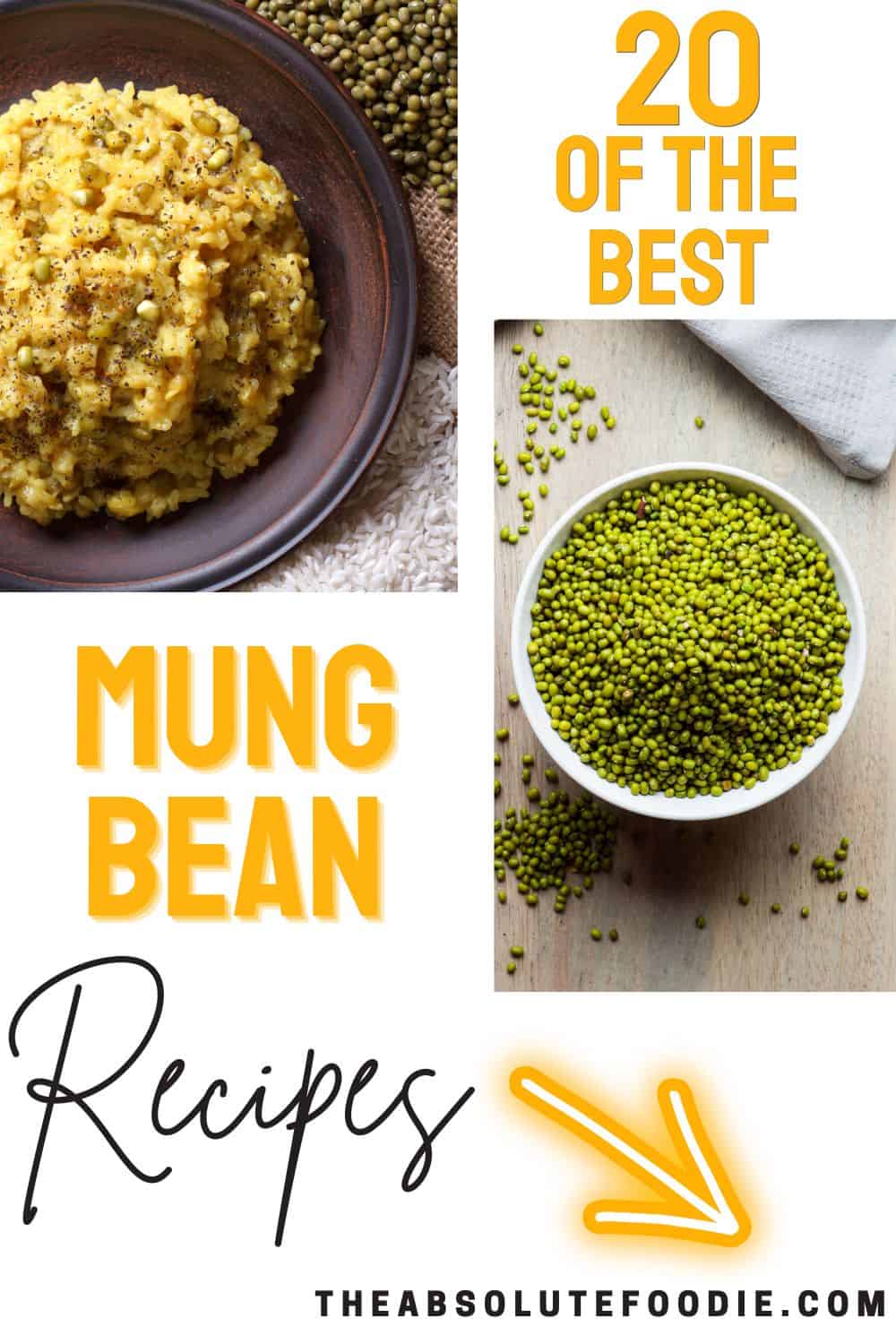 Mung beans are tiny little green beans that are native to India. These little beans are full of health benefits. The beans can also be used to create some delicious dishes that range from desserts to sides and main dishes. They are incredibly versatile so you can make anything from stir-fry dishes to soups and salads.
Jump to:
Mung beans are known to be one of the best plant-based sources of protein and are essential in antioxidants, vitamins, and nutrients like fiber, magnesium, potassium, folate, zinc, copper, calcium, and vitamin C. It has been said that mung beans (also known as moong beans or monggo beans) can help reduce cholesterol levels, blood pressure, and the risk of heart disease.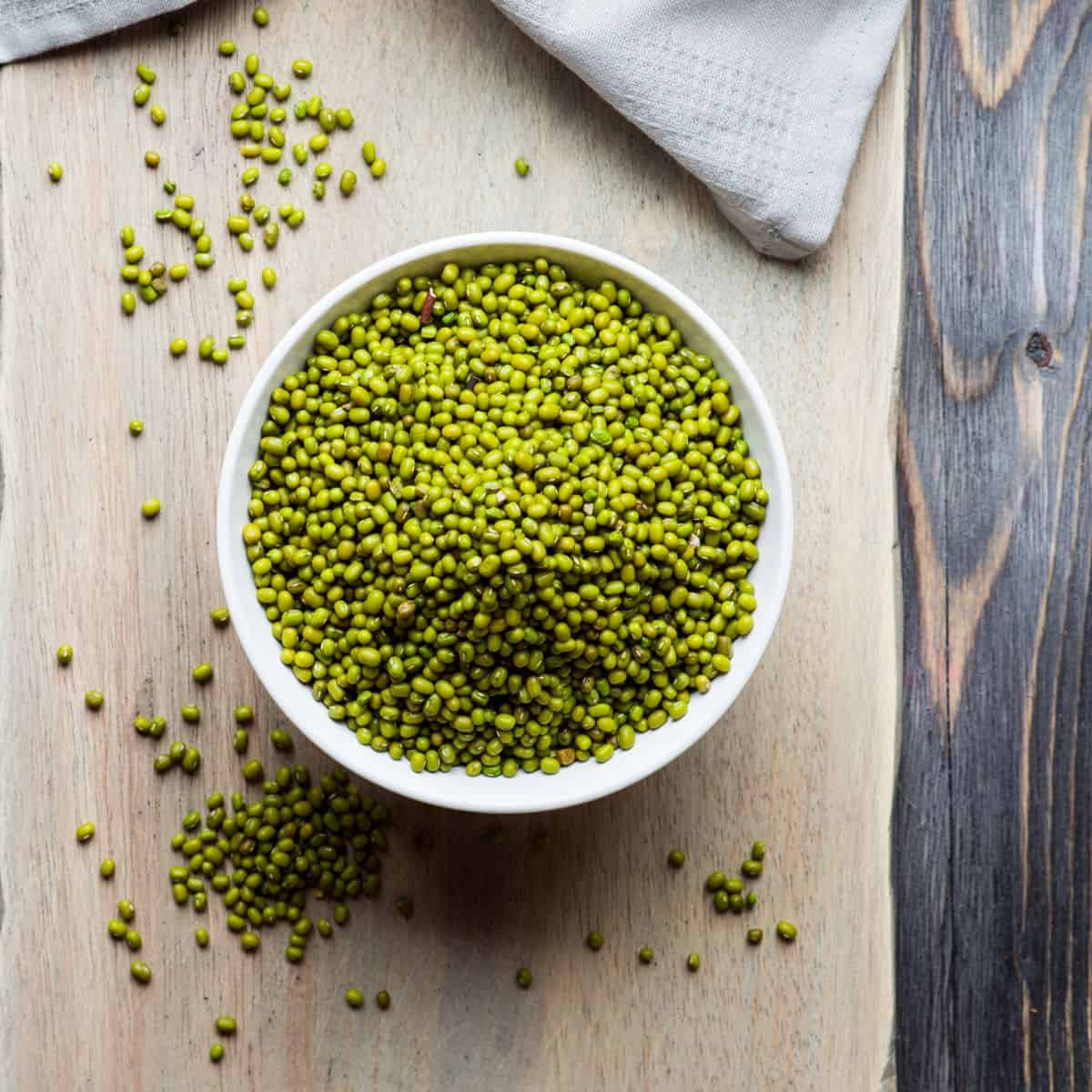 If you want to enjoy some delicious meals made with mung beans, these creative and healthy meals and sides are the perfect way to incorporate them into your diet.
20 Mung Bean Recipes
Start the day off right with these savory mung bean pancakes! The pancakes are made with ground mung beans, kimchi, sweet rice, pork, veggies, and seasonings.
These delicious eggs use Just Egg and mung beans to create a filling breakfast. Pair it with some fresh avocado and tomatoes for a delicious meal.
If you are looking for an easy-to-prepare dish that is both healthy and delicious, this is a dinner dish you are going to love! To make it even more enjoyable, add some fried tofu and strips of bell peppers.
With just a bit of spice, this mung bean soup is a filling dinner idea you can enjoy any time of the year. Add some fresh veggies and some flavorful spices to create a warm and delicious dinner.
If you want to enjoy a meal that's rich in protein and gluten-free, and packed with garlic cloves, this mung bean pasta is filling and worth trying. It tastes cheesy, garlicky, and delicious!
Made with traditional Chinese ingredients, this mung bean curry is a must-try! It's perfect for those days when you want a comforting meal at home that's easy to make.
Want a colorful dinner dish that the whole family will enjoy? You can have this vegetable stir fry and mung bean noodles dish on the table in just 30 minutes.
Made with fresh summer vegetables and mung beans, this is an easy summer dish you can enjoy. Add it to the menu for dinner or serve it at potlucks and cookouts.
While traditional falafels are typically fried, these are baked but still give you that crispy outside you love. Serve with a spicy tahini dressing or yoghurt, and you have a delicious appetizer or main dish.
A simple and easy-to-make snack that you can enjoy throughout the day. These mung beans are made in the air fryer for a healthy snack you can eat on the go.
Another delicious and healthy breakfast you can enjoy any day of the week. This omelet is made with mung beans, veggies, and potatoes.
A popular Chinese treat that is made with a mung bean paste, these little mung bean cakes are the perfect summer treat.
Serve with rice and you have a protein-packed meal that is both healthy and delicious. It's also vegan and gluten-free.
Made with mung bean sprouts and served on a whole wheat hamburger bun, this image doesn't do this burger justice. The mint cilantro chutney adds a ton of extra flavor to the burger.
A tasty alternative to chickpea hummus, this mung bean hummus is healthy and delicious. Serve with your favorite crackers and you will have a new favorite snack.
Enjoy this delicious and moist cake after dinner! To complete your Asian meal, make this sweet mung bean cake with coconut milk.
These mung bean and quinoa bowls are made with a spicy ginger turmeric broth that brings even more flavor to the table. It's a simple meal that's warm and healing.
A sweet Filipino dessert that you will find on the streets in the Philippines. This sweet treat has a delicious mung bean filling that you won't be able to resist.
You won't find any flour, eggs, or butter in these mung bean brownies. You will find a delicious and healthy dessert you can enjoy after dinner.
Filled with a delicious mung bean filling, these can be made ahead of time and placed in the freezer for later. They are easy to make, delicious, and healthy.
The Goods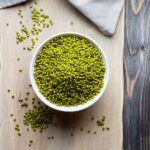 20 Mung Bean Recipes
We appreciate you taking the time to rate!
Discover the versatility and power of mung beans with these delightful mung bean recipes that will take your dishes to the next level.
Recipes
Mung Bean Pancakes

Mung Bean Vegan Eggs

Mung Bean Sprouts With Shrimp

Mung Bean Soup

Cheesy Garlic Mung Bean Pasta

Mung Bean Coconut Curry

Vegetable Stir Fry Mung Bean Noodles

Summer Veggie Mung Bean Salad

Mung Bean Baked Falafels

Air Fryer Mung Beans

Mung Bean Omelet

Mung Bean Cake

Split Mung Bean Dal

Sprouted Mung Bean Burger

Mung Bean Hummus

Mung Bean Cake with Coconut Milk

Mung Bean & Quinoa Bowls

Sweet Buchi with Mung Bean Filling

Mung Bean Brownies

Mung Bean Pasty
Instructions
Choose a recipe to try.

Gather the ingredients needed.

Cook and enjoy!