These lazy keto meals are perfect for when you want a low-carb meal on the table and ready to eat in no time.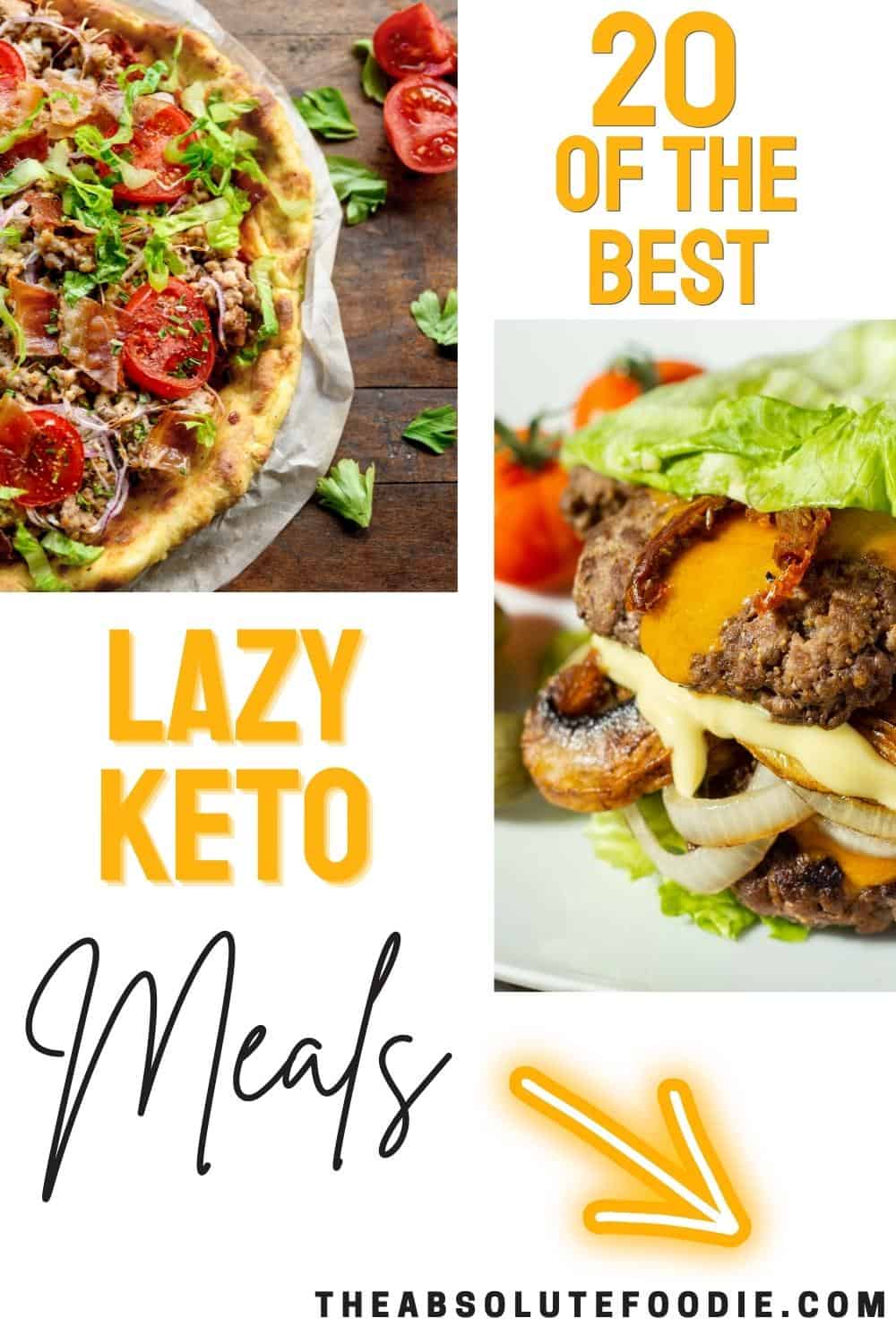 Sometimes we tend to think keto-friendly or low-carb meals can't be delicious or that they take too much time to prepare. Thankfully, that is not true. Healthy meals can be fast and easy to make. That is why we are featuring these easy-to-make lazy keto meals.
Jump to: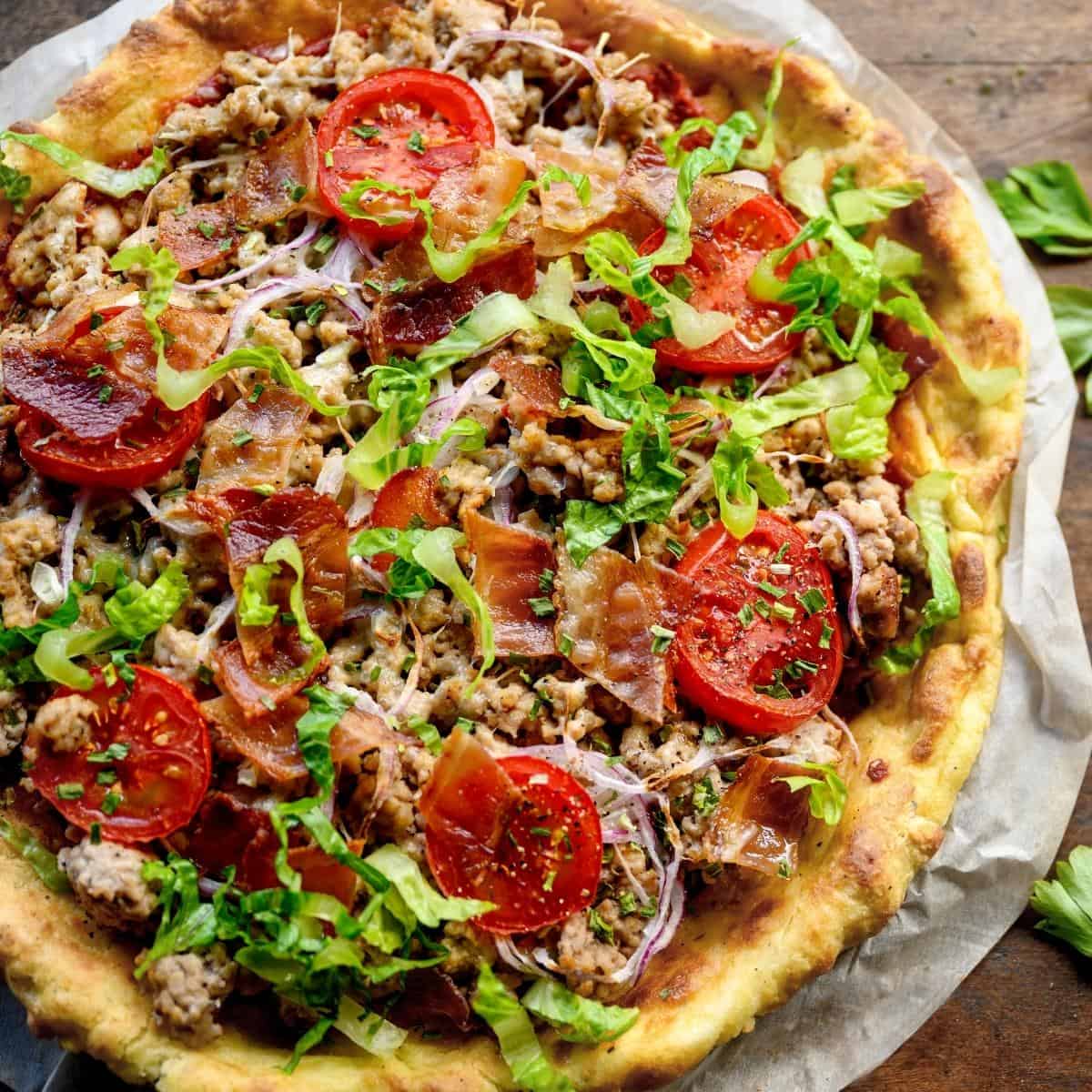 Perfect for dinner, these lazy keto recipes are made in under 30 minutes and will be a hit with the whole family. They are also filling so you don't have to worry about being hungry later. Perfect for lazy keto diets or lazy keto meal plans!
20 Lazy Keto Meals
Savory veggies, kielbasa sausage, and rice come together to make the perfect meal that's healthy and quick. You'll have this protein rich dinner dish on the table in under 30 minutes, with minimal prep time.
Change up taco night with a taco casserole that's keto friendly! Quick, easy, and filling, this taco casserole recipe served with rice is perfect for the family and packed with vegetables and sour cream (yum!).
Enjoy a club sandwich that's ketogenic diet-friendly and low in carbs. Instead of bread the sandwich uses lettuce and is made in a wrap style to enjoy this poultry delight.
Made in less than 30 minutes this stir fry dish is a simple, one-pan meal and is ready to go in under 30 minutes making it perfect for weeknight dinners (or even keto breakfasts!).
Quick and easy to make, this delicious Reuben casserole dish can be used for meal planning or when you want a filling dinner that doesn't take much work. Perfect for a low carb diet!
A very simple dish for those who are starting out on the keto-diet, this spinach pie is an easy keto recipe that you can make in no time and is packed with healthy fats and leafy greens.
Layers of baked zucchini and tomatoes are coated with a creamy cheesy blend to create this flavorful gluten-free casserole dish that's perfect for dinner and hard to believe is low in carbohydrates.
Ready to eat in only 20 minutes, this creamy garlic parmesan shrimp can be served over zucchini noodles, spinach, or spaghetti squash for the perfect keto seafood meal.
Craving pizza? This sheet pan pizza is a low-carb dish that you can enjoy throughout the week. It's made with a sausage crust that's topped with a variety of different toppings and cheese that taste like the real thing. Serve with a keto salad for a well-rounded meal.
Typically, meatloaf takes a bit to cook but since these are mini meatloaves, they only take about 15 minutes making them a quick and easy keto dish. Made with pork panko!
Enjoy sushi a whole new way with these keto friendly cucumber sushi rolls! They are a quick, easy dish, lower in calories, that you can have on the table in just 30 minutes.
If you are looking for a light dinner, this keto chicken quesadilla is made in under 20 minutes and is easy to make.
Another keto friendly sushi dish that's easy to make and affordable. This low carb tuna sushi in a bowl will be a delicious dinner everyone can enjoy.
Another light dinner idea that you can enjoy throughout the week, these buffalo chicken taquitos are easy to make and delicious.
A hearty soup with green beans, that is both filing and easy to make, this hamburger soup is perfect for those chilly nights when you need to warm up.
An easy keto friendly dinner that's perfect for when the family is hungry! These peppers are filled with ground beef, spinach, cheese, and a tasty pasta sauce.
Only a few ingredients are needed to make these easy Italian chicken skewers. The skewers are full of flavor and perfect for lunch, dinner or snack.
A one pan meal that simple and delicious. The family will love digging into this keto friendly chicken and bacon mushroom gravy dish.
A 30-minute dish that's super easy and keto friendly! These cheesy chicken fritters will be a hit with the family and are perfect for meal prep!
A healthy chicken dinner that's made in under 20 minutes and only takes a few minutes of prep, this easy Greek yogurt chicken is going to be the talk of the table.
The Goods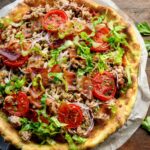 20 Lazy Keto Meals
We appreciate you taking the time to rate!
These lazy keto meals are perfect for when you want a low-carb meal on the table and ready to eat in no time. All recipes are easy!
Recipes
Kielbasa Cauliflower Rice Skillet

Low Carb Taco Casserole

Chicken Club Sandwich

Keto Pepper Steak Stir Fry

Easy Reuben Casserole

Crustless Spinach Cheese Pie

Zucchini Tomato Casserole

Creamy Garlic Parmesan Shrimp

Keto Sheet Pan Pizza

Keto Meatloaf Minis

Keto Cucumber Sushi Rolls

Keto Chicken Quesadilla

Low Carb Tuna Sushi In A Bowl

Buffalo Chicken Taquitos

Hamburger Beef Soup

Keto Lasagna Stuffed Peppers

Italian Chicken Skewers

Chicken with Bacon Mushroom Gravy

Cheesy Chicken Fritters

Greek Yogurt Chicken
Instructions
Choose a recipe to try.

Gather the ingredients needed.

Cook and enjoy!