Wondering what to make with peanut butter whiskey? Look no further than this collection of Peanut Butter Whiskey Drinks!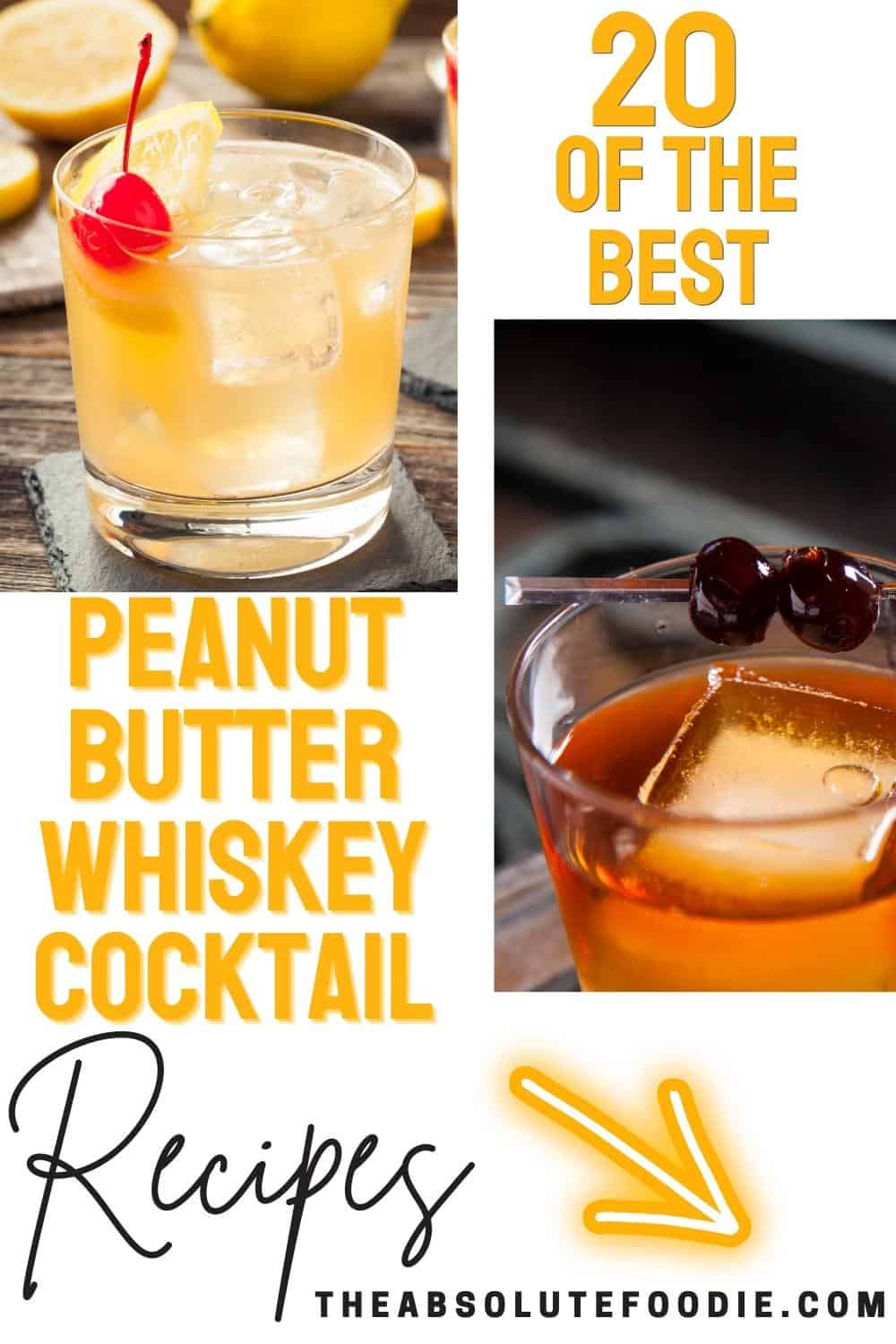 Can't get enough of peanut butter whiskey? While you can drink it straight, it is even better when you add some extra flavor to create some delicious peanut butter whiskey recipes and drinks to enjoy.
Jump to:
If you are not familiar with peanut butter whiskey or haven't tried it yet, you are missing out. It is a whiskey that is made with peanuts, and it actually tastes like a peanut butter cup, making it a rather unique flavored whiskey. The original peanut butter whiskey comes out of San Diego, California and is otherwise known as Skrewball Whiskey. It pairs well with flavors like coffee, berries (think raspberry liqueur), vanilla and apple cider. However, many have started getting creative and exploring different flavors.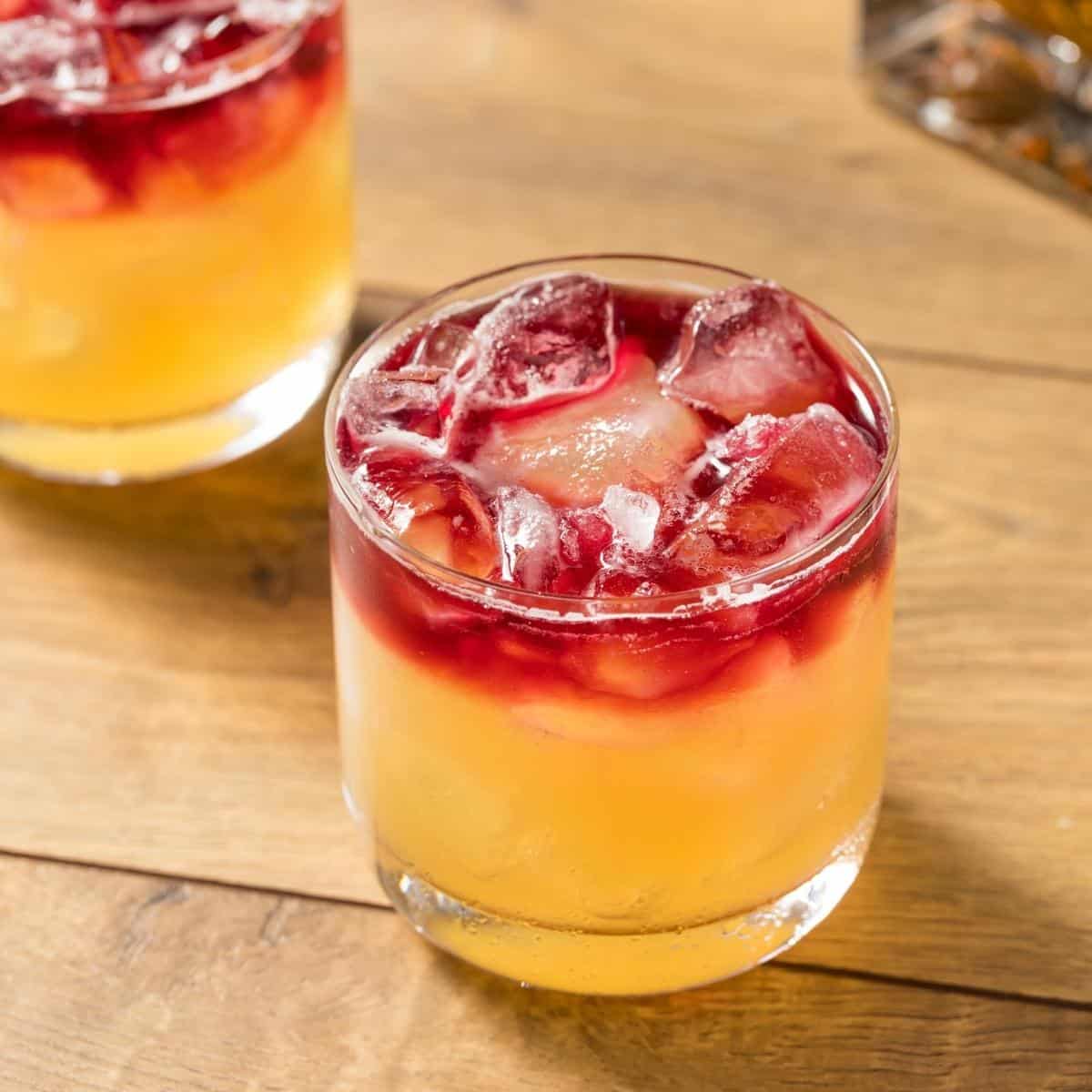 These Peanut Butter Whiskey recipes combine the flavor of the whiskey along with some common, and uncommon, flavors. Each drink has its own flavor and will be a delightful cocktail to enjoy.
20 Peanut Butter Whiskey Drinks
Taking a unique spin on the Painkiller Cocktail with rum, orange juice and coconut, this recipe uses Peanut Butter Whiskey to give it more of a unique flavor. Serve over extra large ice cubes for a most refreshing beverage.
This boozy coffee recipe features peanut butter whiskey & coffee liqueur for a slightly sweet way to catch a caffeinated buzz in one of the more unique peanut butter whiskey drink recipes. Serve in a martini glass for a sophisticated touch.
Peanut Butter Whiskey, chocolate liqueur, and chocolate syrup are used to make this delicious cocktail like borders on dessert! Top off with marshmallows if you're feeling decadent.
Made with Skrewball Peanut Butter Whiskey, the start of this drink is actually the jelly that's included. PB&J in a cup? Yes, please! It is very much like a peanut butter and grape jelly sandwich.
A smooth and creamy cocktail recipe that you can sip and enjoy. This White Russian cocktail uses Peanut Butter Whiskey for extra flavor.
Skrewball peanut butter-flavored whiskey and banana liquor make this grown up PB & B.
Enjoy a classic Manhattan cocktail with a twist! This interesting take actually has a lot of flavor to it.
A decadent cocktail that you can serve for parties or when you want to impress, this easy to make cocktail looks divine. Garnish with chocolate shavings and whipped cream for an extra special treat. Or top with vanilla ice cream and enjoy affogato-style.
Root Beer and Peanut Butter Whiskey are combined to create your own flavorful adult only drink.
Get some extra warmth out of your hot cocoa by throwing a shot of peanut butter whiskey into the mix!
Made with peanut butter whiskey, banana liqueur, honey, and garnished with a slice of bacon for the ultimate Elvis cocktail.
Skrewball Peanut Butter Whiskey, strawberry puree, rum, and a few other flavorful ingredients come together to create a wonderful cocktail.
Made with blackberries, this tasty Peanut Butter Whiskey drink is sure to delight your taste buds.
Full of flavor, this coffee cocktail is made with Peanut Butter Whiskey to give you quite the buzz of energy.
Salty yet sweet, this salted chocolate pretzel cocktail is a delicious way to end the day or as a party drink.
A margarita that's made with Peanut Butter Whiskey, the glass is rimmed with salt and tajin for extra flavor.
A delicious cocktail that's perfect for fall, this pumpkin cocktail is full of flavor and easy to make.
Combined the flavors of Peanut Butter Whiskey with Dalgona and you have a delicious cocktail flavor combo you can enjoy anytime.
An easy to make classic Peanut Butter Whiskey cocktail that's delicious and only takes a few minutes to put together.
Eggnog and Peanut Butter Whiskey are combined to create a delicious holiday drink that family can savor.
The Goods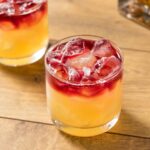 20 Peanut Butter Whiskey Drinks
We appreciate you taking the time to rate!
Wondering what to make with peanut butter whiskey? Look no further than this collection of Peanut Butter Whiskey Drinks!
Recipes
Peanut Butter Painkiller Cocktail

Peanut Butter & Coffee Cocktail

Peanut Butter Whiskey Cocktail

PB & J Whiskey

Skrewball White Russian Recipe

Memphis Skrewball

Skrewed Up Manhattan

Peanut Butter Cup Cocktail

Peanut Butter Root Beer Cocktail

Boozy Buckeye Hot Chocolate

Elvis Old Fashioned

Skrewball Lava Flow

Baa Baa Bramble

Skrewed Up Irish Cream Coffee

Salted Chocolate Peanut Butter Pretzel

Passionate Margarita

Pumpkin Hot Buttered Cocktail

Skrewed Up Dalgona

Boulevardier

Skrewged
Instructions
Choose a recipe to try.

Gather the ingredients needed.

Cook and enjoy!