If you are setting out on a road trip with your family soon, you are going to want to check out some of these easy road trip lunch ideas!
Jump to:
Easy to make, store, and enjoy, these lunch ideas will be perfect for your adventures on the road with the family. Most of these road trip lunch ideas you can make ahead of time and store in a cooler as you travel. We've also included some lunches that you can simply pack and go, without the need for a cooler.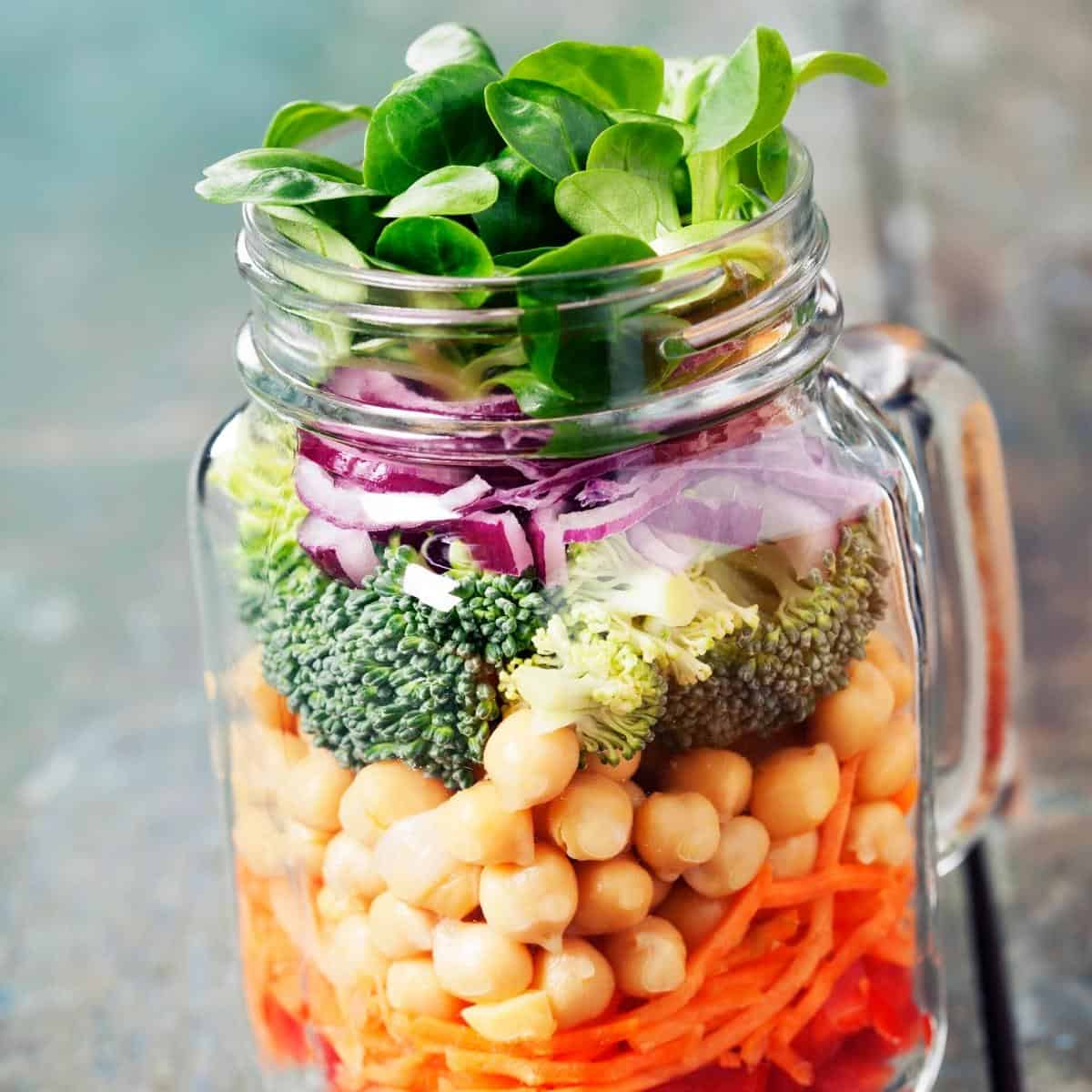 Either way, these road trip lunch ideas will keep you full while on the road and ready for any adventure you may find while on the trip.
20 Road Trip Lunches
No mayo is needed for this tasty tuna melt which means you won't need to chill this on-the-go road trip sandwich. If you want the toasted bread, just hit up a park or campsite with a grill.
Here's a lunch that takes a carb-free spin on an Italian sandwich. These make-ahead collard green wraps are healthy and easy to make.
Apples, cheddar cheese, and whole grain slices come together to create a fun and interesting road trip sandwich. Bring along some hard-boiled eggs to add to this dish for some extra protein power on the road!
A tasty cold meal that can be prepped ahead of time and stored in the cooler, this chicken spinach pasta salad will be a filling protein-packed meal for your road trip.
Made with fresh veggies, these deli boxes can be made on the go or prepped before your trip. Store in the cooler and you have lunch already made. Add some dried fruit if you think you will be in need of a road trip dessert!
Pinwheels allow you to take your favorite sandwich and turn it into a portable and fun lunch idea, this one goes for the Italian flavors.
Sriracha mayo is the key ingredient to these spicy tuna sandwiches. Store in a cooler and you'll have a delicious sandwich ready for the trip.
Mason jar salads are easy to pack and can provide you with a healthy and delicious on the go lunch for your road trip. Bring some mozzarella string cheese along to add additional protein to this dish.
A homemade bistro box can be easy to travel with while you're on the go. This chicken hummus box with pita pockets, will be a healthy road trip lunch everyone will enjoy.
The perfect snack or lunch idea for road trips, these peanut butter and banana roll ups are paired with fruit and veggies for a filling meal perfect for kids!
Almond butter and fresh peach slices are drizzled with a touch of honey for a sweet and healthy road trip lunch sandwich.
An easy to make lunch that you can prep before you leave, these tuna burritos are filling and store easily and make for a perfect road trip meal!
Halloumi cheese, red pesto, avocado, and walnuts are used to create a delicious and easy to make road trip wrap that's healthy and beats fast food anyday!
Love fruit? This fruit and cheese box comes together in no time and will allow you to enjoy a healthy and delicious lunch on the go. Serve with tortillas for build-your-own-wraps!
Made with hummus spread, this sandwich adds in the flavors of mixed greens, tomato, red onion, and avocado for a tasty lunch. Serve with crackers, granolas or chips for one well rounded road trip food idea!
Make and prep ahead of time or just cook the noodles before you head out and prep when you are ready.
Spend 30 minutes before you head out prepping these southwest chicken burrito bowls make-ahead meals and you won't regret it! You'll have a filling and flavorful road trip lunch ready to go.
Spice things up a bit on the road by enjoying these tangy veggie wraps. It's an easy make ahead lunch idea that's worth talking about. Serve with sliced oranges for a fruity touch.
A good BLT sandwich is always a wonderful option for a road trip food idea, this recipe turns that sandwich into a wrap for extra goodness.
A low carb and healthy light lunch idea is these caprese salad cups. Served in cups for portion control and convenience, it'll be a great road trip lunch idea.
The Goods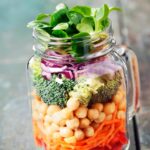 20 Road Trip Lunch Ideas
We appreciate you taking the time to rate!
If you are setting out on a road trip with your family soon, you are going to want to check out some of these easy road trip lunch ideas!
Recipes
Road Trip Tuna Melt

Make Ahead Italian Collard Green Wraps

Apple and Cheddar Sandwiches

Cold Chicken Spinach Pasta Salad

Deli Boxes

Italian Pinwheels

Spicy Tuna Sandwiches

Southwestern Quinoa Mason Jar Salad

Chicken Hummus Bistro Box

Peanut Butter and Banana Roll Up Boxes

Almond Butter Peach Sandwiches

Tuna Burritos

Easy Halloumi Wraps

Cheese and Fruit Bistro

Hummus Mashed Chickpea Sandwich

Non-Creamy Pesto Pasta Salad

Southwest Chicken Burrito Bowls

Tangy Veggie Wraps

Easy BLT Wraps

Caprese Salad Cups
Instructions
Choose a recipe to try.

Gather the ingredients needed.

Cook and enjoy!