Ever wonder what to serve with tilapia fish? Look no further than this collection of the perfect side dishes for tilapia.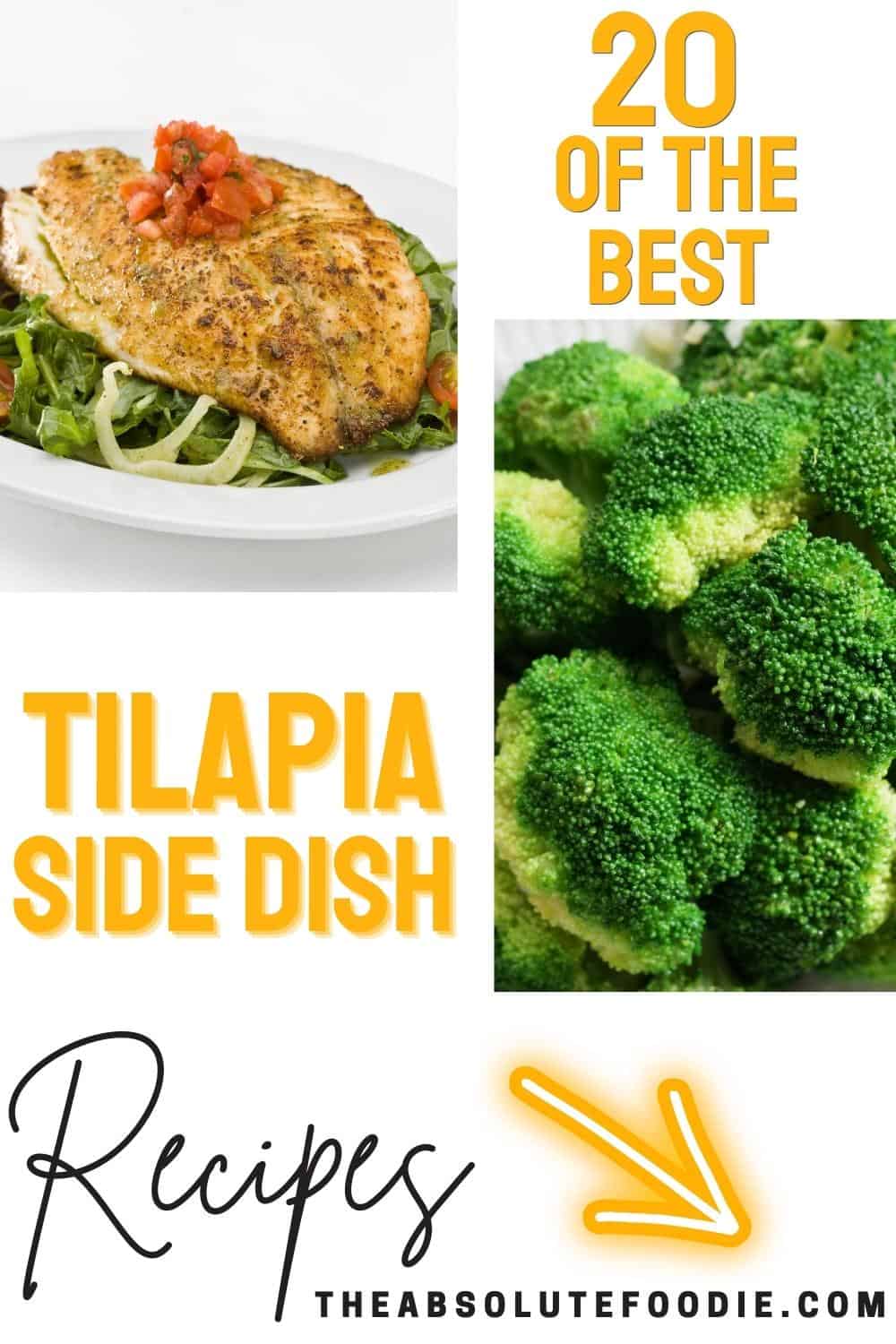 Tilapia is a good source of protein so pairing it up with some healthy and delicious side dishes makes for a great meal the whole family will love.
Jump to:
Fun fact: tilapia may just be one of the most popular fish we in the United States like to eat most. If you are a fan of tilapia, that is probably no surprise to you. Sometimes though, it can be hard to find a good side dish that will pair well with your tilapia dinner or dish.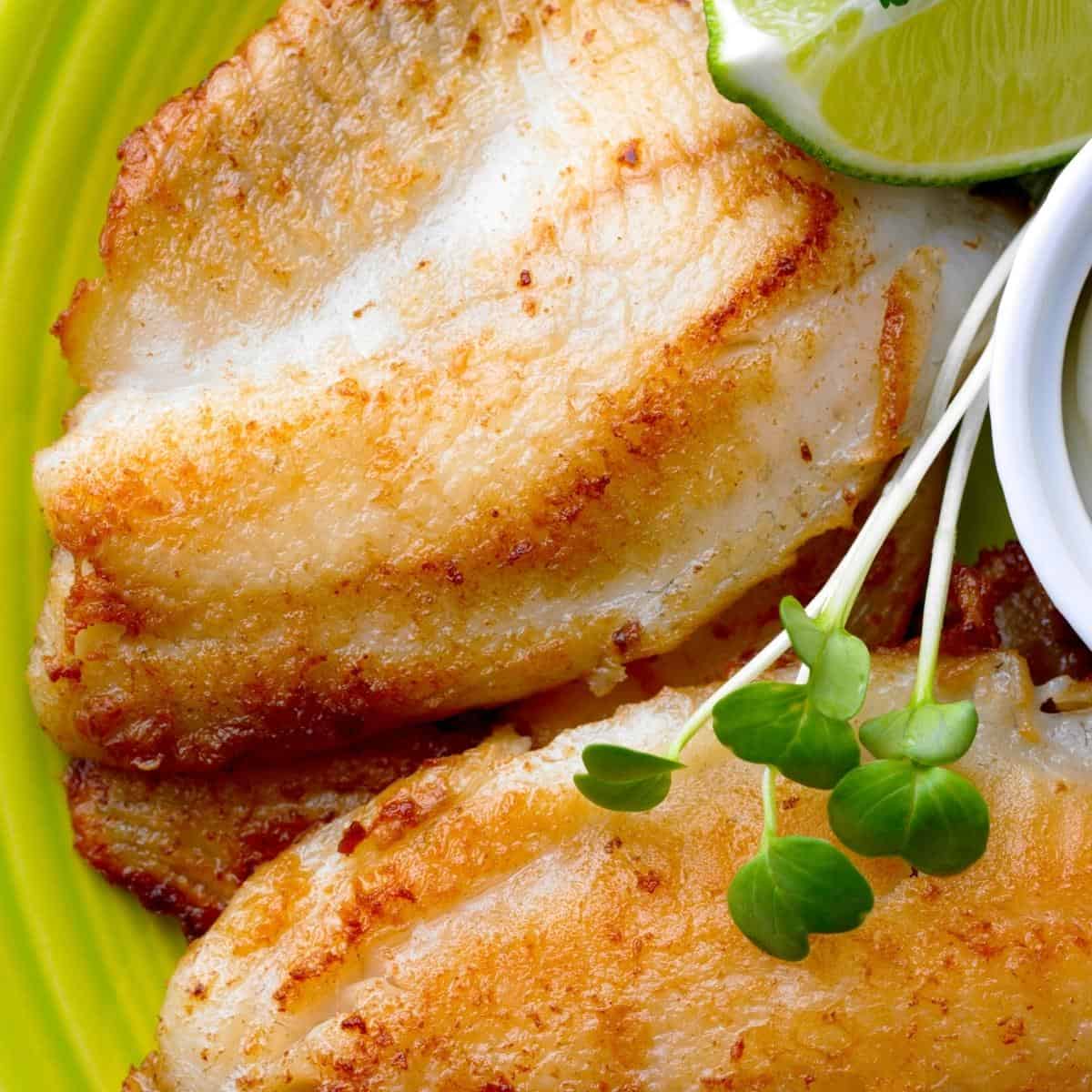 From healthy vegetable side dishes that are quick and easy to prepare to savory sides that are high in carbs to help you balance out your diet, these side dishes for tilapia will be a fit.
20 Best Tilapia Dinner Sides
Tender broccoli is a healthy and delicious side that goes well with just about everything, including tilapia. This stovetop recipe will be ready in less than 10 minutes.
Softer than most rice, jasmine rice has a floral nutty flavor that pairs perfectly with tilapia. It is also full of carbs so you can pair it with your protein-rich fish.
Another quick and easy side dish that you can pair with your tilapia is this lemon garlic roasted asparagus. It comes together in just 15 minutes!
Crispy on the outside with a soft inside, homemade French fries served with a dipping sauce can be a great addition. For a special touch, top with some chopped fresh herbs.
A creamy side that's soft and garlicky, this orzo side dish is easy to make and pairs well with fish mains.
Flavorful and crispy, these roasted potatoes are easy and delicious. They're also gluten-free and make the perfect side for fish.
Add some lemon flavor to your tilapia dinner with this easy-to-make lemon rice made with lemon juice. You only need 5 ingredients for a quick and delicious side with a taste of freshness.
Another quick and easy broccoli side that you can have ready in no time, this steamed broccoli is healthy and cooked to perfection.
Sweet and savory, this creamed corn au gratin will be a family favorite baking recipe. It will be a great side for just about any meal.
Ultra-creamy, this easy lemon and herb flavored risotto doesn't take much work or time to make so it's perfect for when you need a quick side.
Add a healthy selection of vegetables to your tilapia meal. These veggies are made in the air fryer for a healthy and quick side.
Made with cornbread mix, this creamed corn casserole is a tasty side dish that will complete your meal.
This creamy crunchy coleslaw is an easy to make side dish that goes well with tilapia (especially tilapia fish tacos!). This coleslaw is made with a homemade dressing that's delicious.
Mac and cheese is a side that goes with just about every dish. Plus, it is a kid-friendly dish that everyone is a huge fan of!
These veggie fritters come together in minutes. You can enjoy them on their own or serve them with a dallop of sour cream alongside your tilapia.
Pair up some tasty zucchini fries with your tilapia dish! These easy to make fries are delicious and will be a hit with the whole family.
A good mushroom risotto is full of flavor and can pair extremely well with a good baked tilapia dish.
A light side dish to go with your tilapia. A garden salad is super easy to put together and you can enjoy it with your favorite salad dressing.
Roasted brussels sprouts is a healthy side dish that you can serve with tilapia. For those who don't like plain brussels sprouts, add some lemon or garlic flavors to make them tastier (or top with a little parmesan cheese!).
A kid-friendly cauliflower that even us adults love, these fritters are a tasty side dish that's also healthy. Serve with a butter whipped with spices for a special touch/
The Goods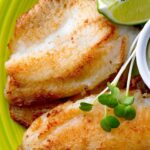 20 Side Dishes for Tilapia
We appreciate you taking the time to rate!
Ever wonder what to serve with tilapia fish? Look no further than this collection of the perfect side dishes for tilapia.
Recipes
Stove Top Broccoli

Jasmine Rice

Lemon Garlic Roasted Asparagus

French Fries

Garlic Parmesan Orzo

Crispy Roasted Potatoes

Lemon Rice

Steamed Broccoli

Creamed Corn Au Gratin

Lemon and Herb Risotto

Air Fryer Veggies

Corn Casserole

Coleslaw

Mac and Cheese

Vegetable Fritters

Zucchini Fries

Mushroom Risotto

Garden Salad

Roasted Brussels Sprouts

Cauliflower Fritters
Instructions
Choose a recipe to try.

Gather the ingredients needed.

Cook and enjoy!