The best easy keto crockpot recipes and keto slow cooker recipes you can find! This low carb collection has a little something for everyone.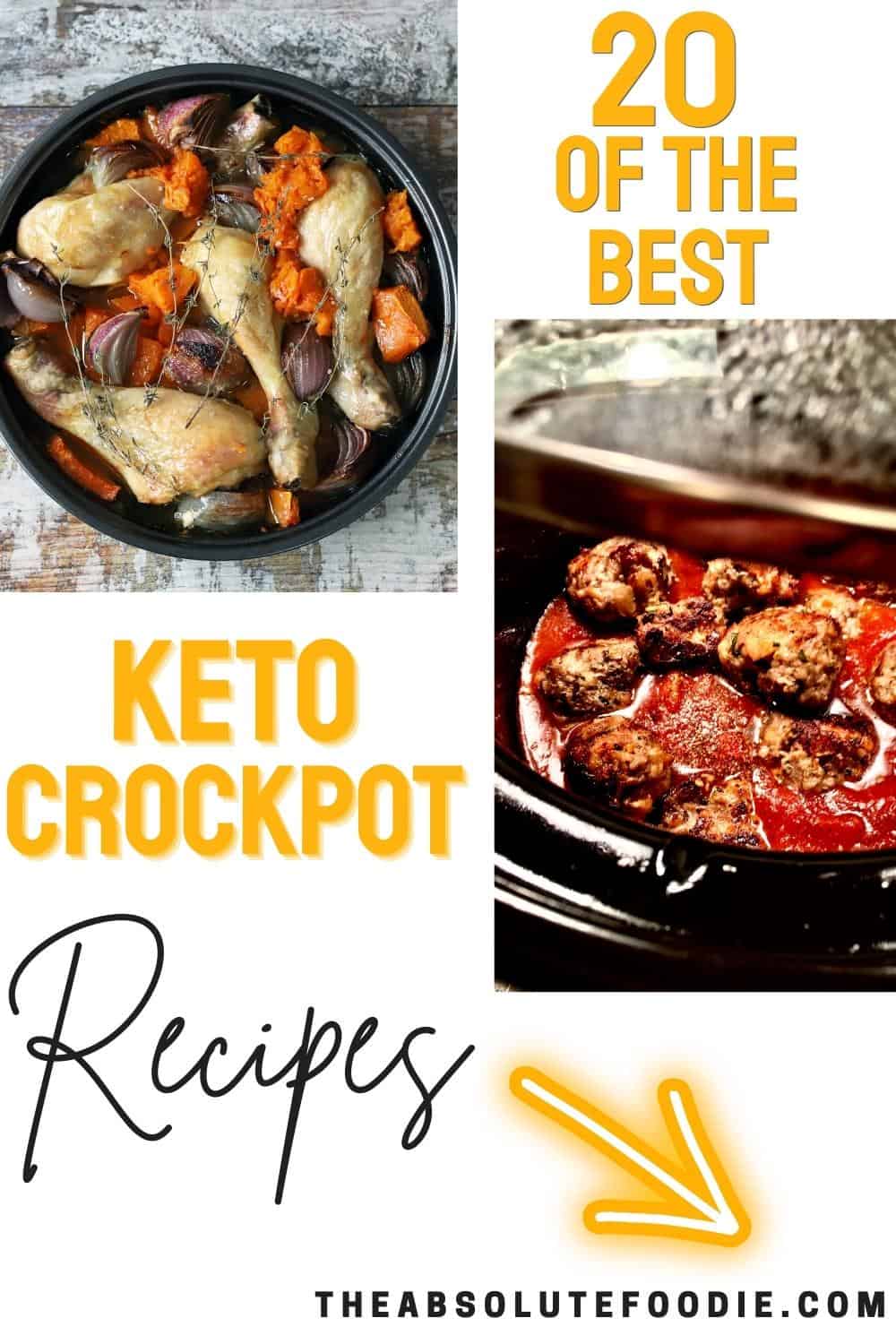 We have put together a great collection of keto crockpot recipes that are easy to make and delicious. If you are looking for some new low-carb recipes or great crockpot dinner ideas to add to your collection, these are for you!
These keto-friendly crockpot recipes are for when you want to eat a healthy and filling dinner without the fuss of cooking or cleaning up or simply want to meal prep some yummy food.
Jump to:
These keto slow cooker recipes include everything from comforting dishes with chicken and pork to soups that you can enjoy on those chilly nights when you want something to warm you up from the inside out.
20 Keto Slow Cooker Recipes
An easy slow cooker meal that's perfect for busy weeknights, these chicken thighs and cabbage is a filling meal the whole family will enjoy.
A classic Filipino dish that's turned into a keto-friendly, gluten-free, and low-carb dish that's made in the crockpot with chicken breasts and spices for an easy dinner.
The perfect dump-and-go dinner that can be made when you want a delicious and filling slow cooker meal.
A tasty Indian dish that is made in the slow cooker, this butter chicken is easy to make in the crockpot. It's also a healthy dinner to enjoy throughout the week and is suitable for a keto diet. Serve with cauliflower rice for a perfect low carb option.
Hamburger, taco seasoning, Ranch dressing mix, diced tomatoes, cream cheese and green chilis come together to create a low-carb taco soup that you are sure to enjoy.
Perfect for weeknight dinners or when you need a tailgating dish to take, this meatball pizza bake is a low-carb keto-friendly meal.
A spicy, filling, and hearty dish for winter, this creamy keto white chicken chili with veggies is a slow cooker meal worth trying.
Made in the crockpot, this easy family meal is a delicious low-carb slow cooker idea that the whole family will enjoy.
You only need 5 ingredients to make this delicious dinner dish! Keto pulled pork is slow-cooked until juicy, tender and packed with flavor.
Delicious, moist, and super easy to make, this chicken is made with sour cream and a sweet yet spicy salsa that is sure to be a hit. Serve with low-carb tortillas for a true Mexican feast!
Turn your favorite jalapeno pepper appetizer into a delicious dinner idea with bacon the whole family can enjoy in the evening.
Keto-friendly, low-carb, and Whole30 approved, this easy slow cooker dinner only requires 3 ingredients to make BIG taste.
Keto crack chicken is an extremely popular dinner idea that many families look forward to having. This one is keto-friendly and made in a crockpot with a ranch seasoning packet.
An effortless dish that your family will love, this pulled pork is made in the crockpot and then served on lettuce wraps for an easy keto recipe.
When you want a soup that's nothing but comfort food in a bowl, this low-carb chicken pot pie soup is a set-and-go dinner you'll enjoy.
The easiest way to cook some salmon, this slow cooker crock pot recipe is a healthy, keto-friendly dinner that everyone will love.
If chili mac is one of your favorite dishes, you are going to love this keto-friendly version of crockpot chili mac. It's beat an average chili recipe anyday!
Roast beef served with your favorite low-carb sides will make for a filling and delicious dinner the entire family will enjoy.
The perfect dinner to warm you up during the fall or winter, this classic chicken thigh and dumplings recipe is made keto-friendly.
Swedish meatballs go keto-friendly and low carb! Made in the slow cooker, meatballs have never been easier!
The Goods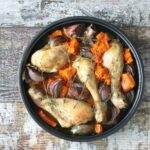 20 Keto Crockpot Recipes
We appreciate you taking the time to rate!
The best keto crockpot recipes and keto slow cooker recipes you can find! This low carb collection has a little something for everyone.
Recipes
Chicken Thighs with Cabbage

Slow Cooker Chicken Adobo

Keto Slow Cooker Mexican Chicken

Slow Cooker Butter Chicken

Keto Taco Soup

Meatball Pizza Bake

Creamy Keto White Chicken Chili

Keto Meatloaf

Keto Pulled Pork

Slow Cooker Salsa Chicken

Slow Cooker Jalapeno Popper Chicken

Slow Cooker Salsa Verde Beef

Crack Chicken

Slow Cooker Pulled Pork Lettuce Wraps

Creamy Chicken Pot Pie Soup

Slow Cooker Salmon

Easy Crockpot Chili Mac

The Most Tender Crockpot Roast Beef Ever

Crockpot Keto Chicken and Dumplings

Keto Swedish Meatballs
Instructions
Choose a recipe to try.

Gather the ingredients needed.

Cook and enjoy!